One of the best ways to end the summer is by attending the Indian Relay Races Tour of Champions, September 22-24, 2023. From the contagious Native American culture to the impeccable sportsmanship and athleticism of the sport's best competitors, the Indian Relay is simply an experience to cherish for a lifetime. 
A longtime tradition among Indigenous nations that has earned recognition throughout the West, this event features competitors and teams from the United States and Canada as they compete in multiple thrilling races. For those of you who are not familiar, Indian Relay is a highly competitive. traditional Native American sport that consists of four Warriors and three Thoroughbred/Quarter horses that compete on a half-mile circle race track. With numerous teams on the track, this event showcases horsemanship skills, coordination, speed and sportsmanship of competitors and horses. 
This year's Indian Relay Races event will take place at the Central Wyoming Fairgrounds. Visit the Horse Nations Indian Relay Council website to find tickets and more information. 
To build excitement, and help you fill your weekend itinerary, we've gathered 7 Things to Do in Casper During the Indian Relay Races Tour of Champions below.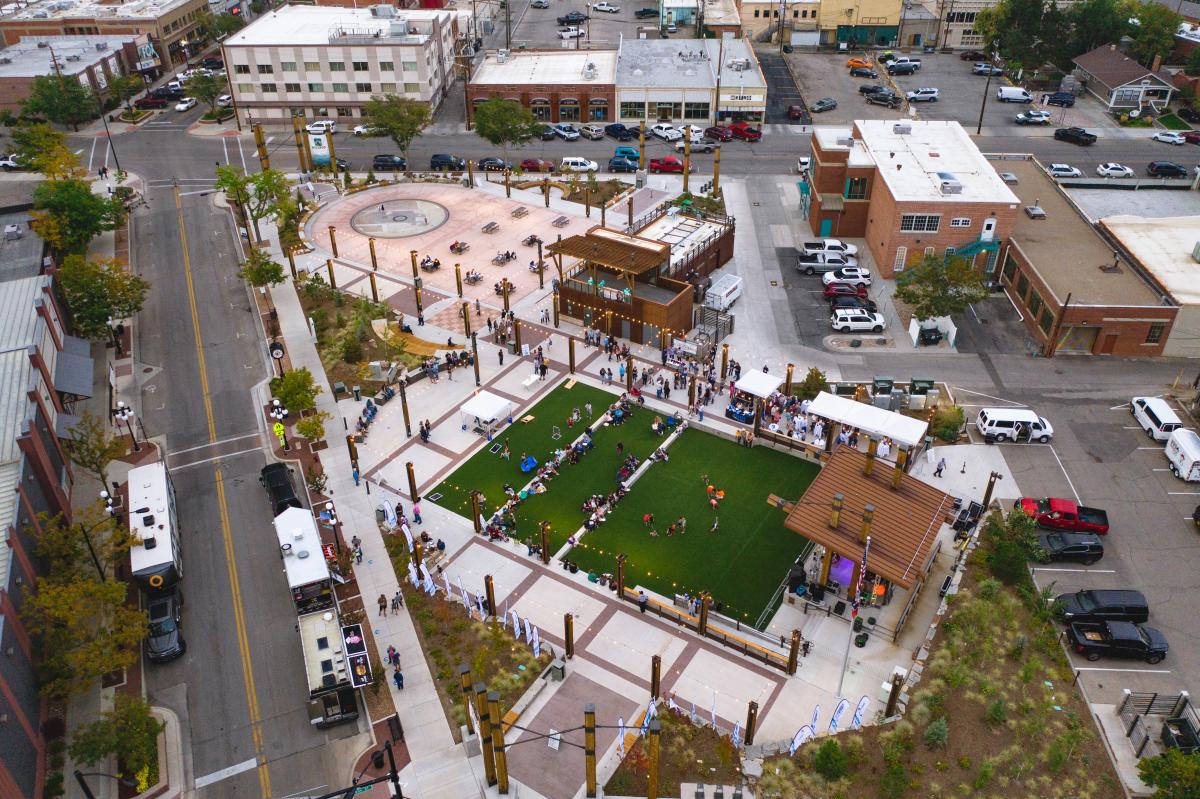 1. REVEL IN DOWNTOWN CASPER
History meets modern hustle in the heart of downtown Casper. From the rich culture and fascinating western history of those who came before us to a lively community full of shopping, eateries and entertainment, downtown Casper is the place to be before and after the weekend's races.
Grab a bite with the family at one of our many delicious restaurants. From mouth-watering burgers at the Branding Iron to wood-fired pizza at Racca's Pizzeria Napoletana, downtown has a little something for every taste bud. After you fill up, stretch your legs and stroll the charming streets. On your adventure, you will find endless shopping, sweet treats, colorful murals and more. Don't forget to stop into the 100+-year-old, family-owned Lou Taubert Ranch Outfitters - home to 10,000 cowboy boots!
While you're in town, be sure to take in the local farmers market, visit Frontier Brewing and sip on a local brew or take a stroll along the North Platte River.

2. TASTE THE WEST 
Home to seven local breweries and one distillery, Casper is a mecca for bold, Wyoming hops and creative craft brews and spirits. If you're a microbrew connoisseur, you may have just met your match this weekend. With eight local staples to sip from, your craft beer and spirit adventures are truly endless here in the Oil City.
We recommend starting your brew tasting at Mountain Hops - one of Casper's newest watering holes. Order a flight, kick back on their beautiful outdoor patio and throw a cornhole bag or two with the whole family in the sunshine.
If views, deep dish and local pours are more of your scene, head to Gruner Brothers. They have the best view in town and their outdoor patio gives you a bird's-eye view of Casper and a sweeping look at Casper Mountain.
Finally, we couldn't talk Casper craft beer without nodding to the one that led the way - Frontier Brewing. Frontier is not only beloved by locals and visitors alike for its fun downtown location and true Wyoming selection, but they have an amazing live music lineup. No matter where your feet land, you are bound to find your perfect relay race escape at one of our Casper microbreweries.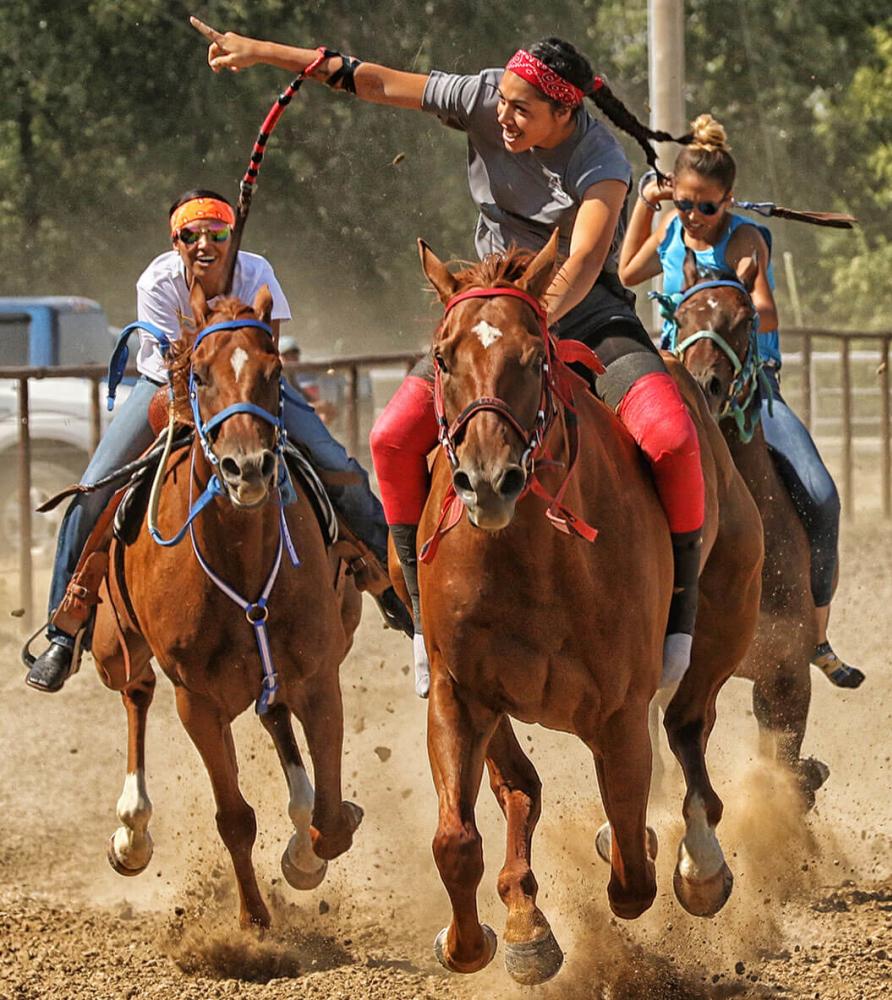 3. THROW AN AXE
For good ol' fashioned, Wyoming entertainment, look no further than the axe-throwing scene that has taken off in Casper. Whether you are looking to test your skills or simply share a bite and a brew with good company, Oil City Axe Company is the hot place to be in town - especially during the Indian Relay Races!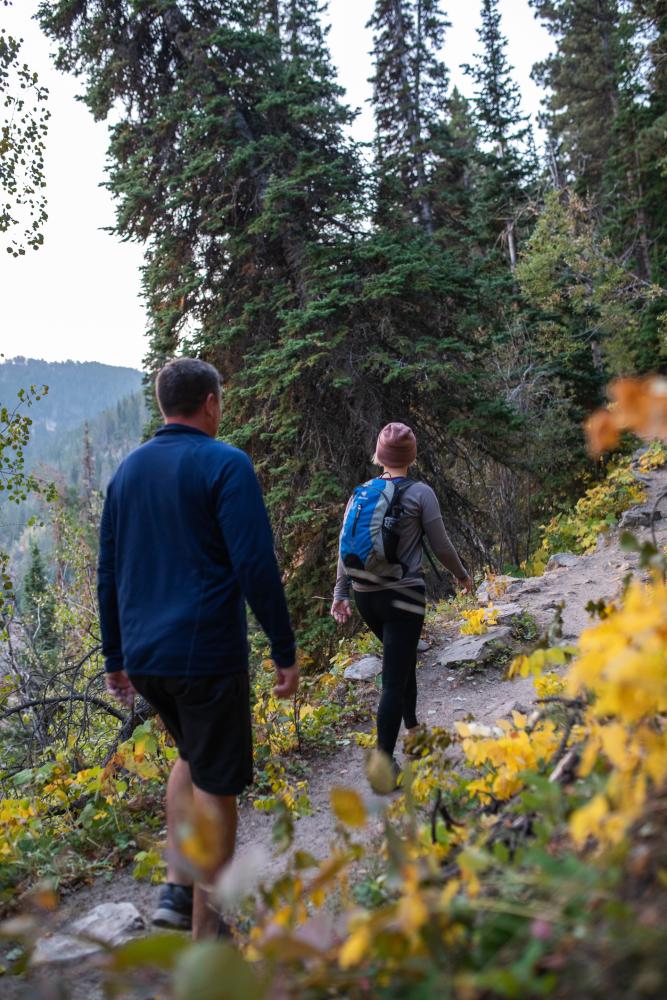 4. GET YOUR LATE SUMMER/EARLY FALL FIX ON CASPER MOUNTAIN
If you're ready to make the most of the last long weekend of summer, Casper, Wyoming is nothing short of stunning. A short drive from downtown, Casper Mountain is heaven on earth for soaking in the outdoors during the turn of the season. Take the short hike to Garden Creek Falls at Rotary Park or opt for something more advanced with the Bridle Trail Loop. If you and the family are hoping to catch up on some much-needed R&R over the weekend, forgo the workout and take the scenic drive up Casper Mountain. Let the winding mountain road lead you through towering pine trees and aspens that are starting to turn gold all above the sweeping city lights below. 
Insider tip: On your way back down the mountain on Casper Mountain Road, take the time to pull off at Lookout Point. Turn your lights off, sit on top of the tailgate and soak in a night sky of stars. It's worth it - trust us on this one! 

5. EXPLORE OUR WESTERN WATERS 
We may be biased. but when it comes to western water activities, Casper, Wyoming, always, always comes out on top. Whether you're looking to catch a trophy trout on the North Platte River or break for a picnic along the riverbank, our mountain town boasts water adventures worth bragging about.
For prime fall colors, check out Morad Park just west of downtown Casper. Not only is there a dog park down at Morad Park, but there is a beautiful walkway and a river access point. 
If fly-fishing the Wild West has been on your bucket list for quite some time, now may be the time to splurge. Local, Wyoming anglers and guides love fishing the Grey Reef and Miracle Mile in autumn, and for good reason! Cooler temps, stunning landscapes and hungry giants? What else could a fisherman ask for?
No matter your western water experience, gear up for the experience of a lifetime in Casper. 
If you prefer to spend more time indoors, don't worry - Casper has plenty of indoor activities for the whole family. Don't miss the Casper Family Aquatic Center for an epic afternoon. This indoor water park boasts water slides, a lazy river and an indoor splash pad.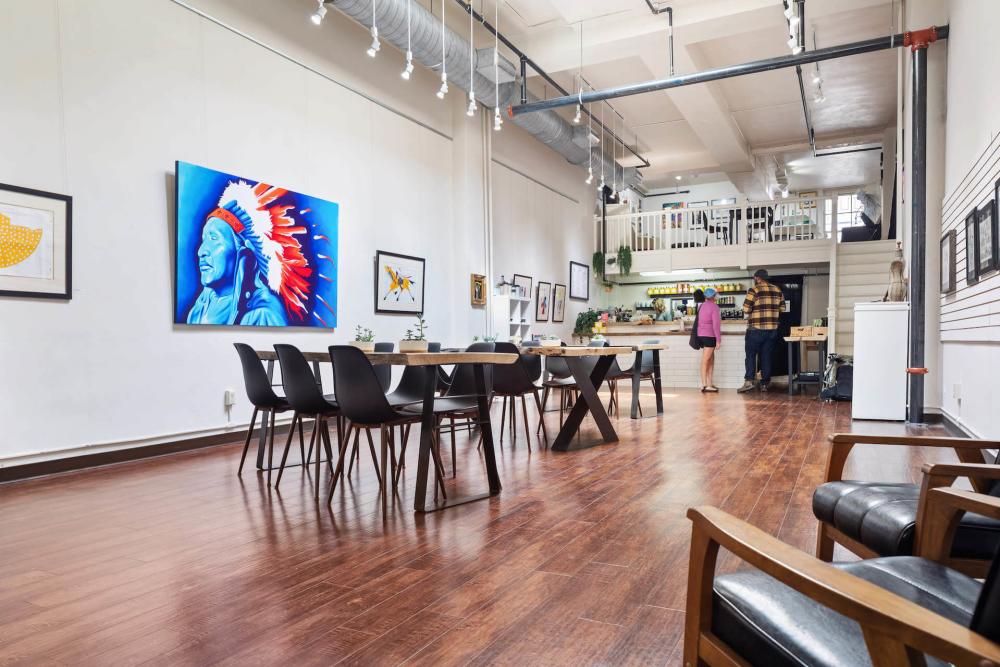 6. FIND YOUR MUSE AT A MUSEUM OR ART GALLERY
After the dust on the track settles and the champions take their titles, fill your remaining weekend itinerary with one of our unbeatable, local museums or art galleries. Rich in culture, history and diverse art, these staples are sure to leave you inspired on your way back home:
Starting us off, Scarlow's Art & Coffee is a must-stop on your local art tour. Marvel in curated pieces, order a specialty latte (you'll need it after a busy weekend!) and soak in the stunning interiors of this downtown hideaway. Don't forget to stop in next store at Goedick's for an artsy souvenir!
Adventuring on, the Nicolaysen Art Museum is another sweet escape. From local, Wyoming artists to world-famous icons like Salvador Dali, The NIC hosts a diverse modern collection in a captivating space. Check their event calendar often - they are known to host fun workshops and classes for kiddos. 
Finally, if you're looking to experience and learn more about our western history, the National Historic Interpretive Trails Center is your home away from home. Celebrating 20 years in Casper this year, the Trails Center commemorates Native American history, early explorers and the travel corridor of the Oregon, Mormon, California, and Pony Express trails, as well as the Bridger and Bozeman trails, through hands-on, interactive exhibits in seven galleries and an 18-minute multi-media program. And the best part? It's FREE! 
Want more? We've got it! Learn more about Casper's awe-inspiring art galleries and museums.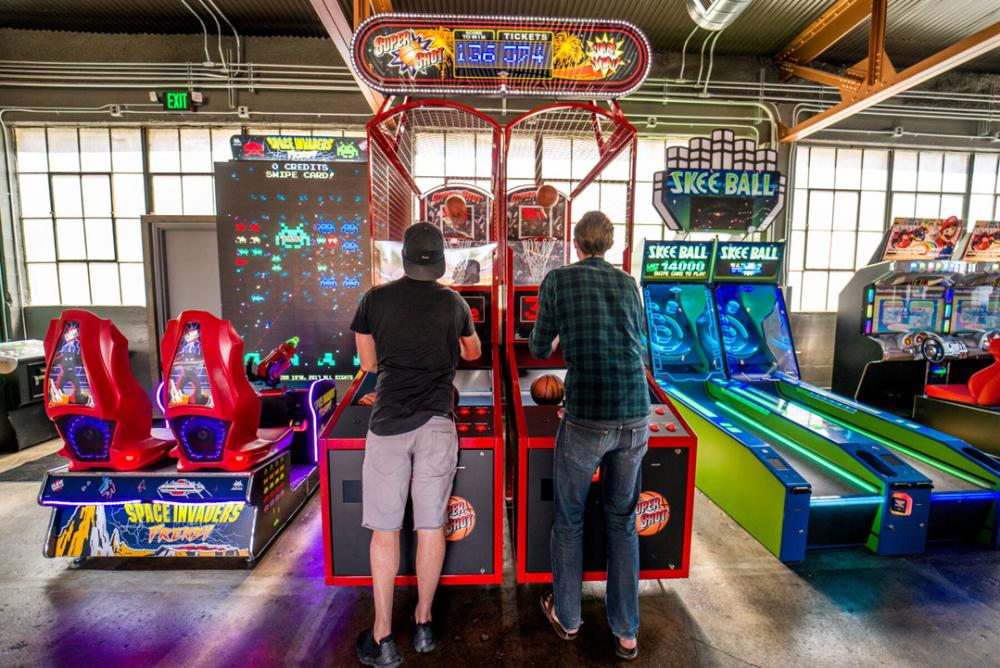 7. EXPERIENCE CASPER'S NIGHTLIFE 
When the athletes turn in and the city lights glow, Casper comes alive. Celebrate a successful weekend by hitting the town in style. Wander to Backwards Distilling Company to sip on small batch, local spirits such as Ringleader Vodka, Contortionist Gin, Milk Can Moonshine and more - served up as an elevated cocktail to savor in an eclectic downtown tasting room. After sipping pretty with Backwards, walk on over to Gaslight Social to take on your friends and family to an arcade game or two. From endless live music to hopping barcades and distilleries, we promise our mountain town has the nightcap you've been waiting for. 
So what's keeping you adventurers? Come join us for the West's hottest event and make memories in Casper at the Indian Relay Races. See you soon!