The Memorable Route Yellowstone National Park
Casper to Yellowstone
Yellowstone National Park in northwest Wyoming is a bucket list destination for travelers around the globe. With other-worldly geological features, abundant wildlife and millions of acres of pristine Wyoming wilderness, everyone should see this American gem at least once in their lifetime.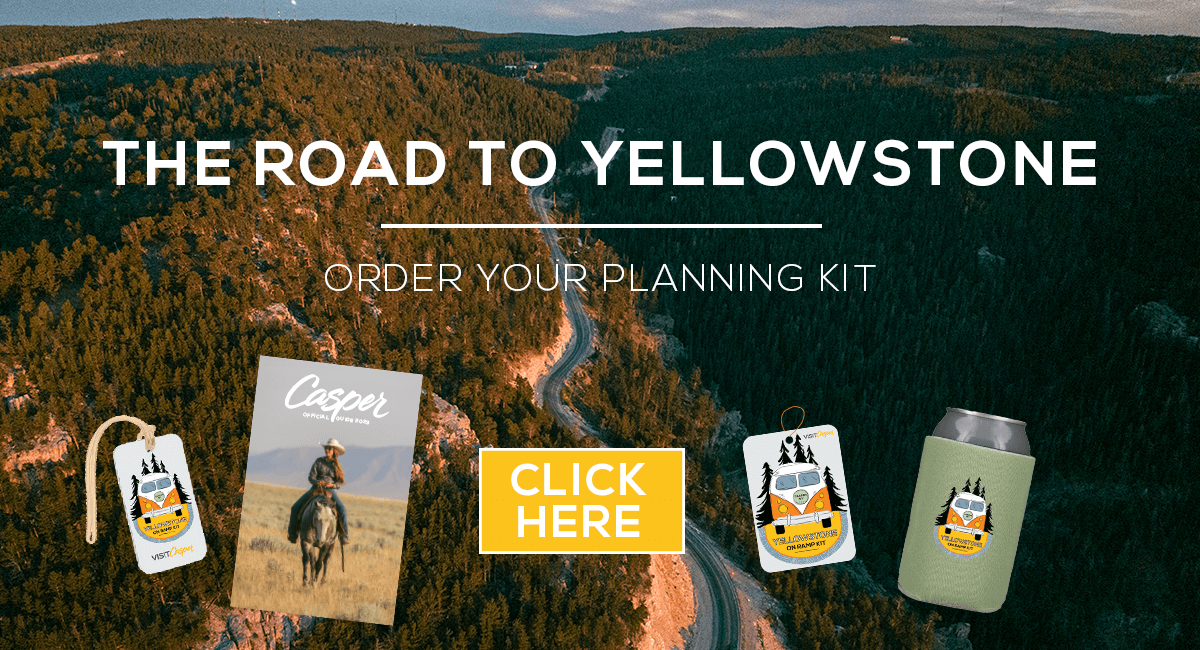 But the perfect Yellowstone vacation doesn't begin or end at the park entrance. Almost as legendary as Yellowstone itself is the best way to get there: a Wyoming road trip. Located along Wyoming's Park to Park road trip route, an adventure awaits. Whether you fly directly into the Casper/Natrona County International Airport or drive yourself into the region, the best Yellowstone vacations begin right here in Casper.
With affordable lodging, smaller crowds and endless opportunities to experience the best parts of the West, Casper is the perfect place to get acquainted with Wyoming life before journeying on to the park. Here, you can experience small town Wyoming charm in our downtown, stand in the footsteps of those who came before us along the Oregon Trail, get a taste of the west with local eats, brews and spirits, get up close and personal with nature on Casper Mountain or land the catch of a lifetime in the North Platte River. 
Unlike in Yellowstone, Casper's top-notch outdoor recreation opportunities are in close proximity to hotels, dining and nightlife. Most of our most prized natural attractions are just a short drive from the center of the city, leaving more time to create those Wyoming memories you'll always cherish. 
After a night or two soaking up everything Casper has to offer, you're just a short-- and scenic-- drive from the park's southern entrance.