Things to Do in Downtown Casper, Wyoming
You may have heard the rumors and we're here to confirm it: downtown Casper is thriving. Casper's downtown corridor is a favorite for locals and visitors alike. It is where Casper's early history meets today's bustling modern city and provides endless opportunities and attractions to experience downtown Casper's charm.
Map: Things to Do in Downtown Casper
From true wild west experiences to amazing food, there's never a shortage of fun things to do in downtown Casper. Click here to download a PDF version of this map.
Historic Downtown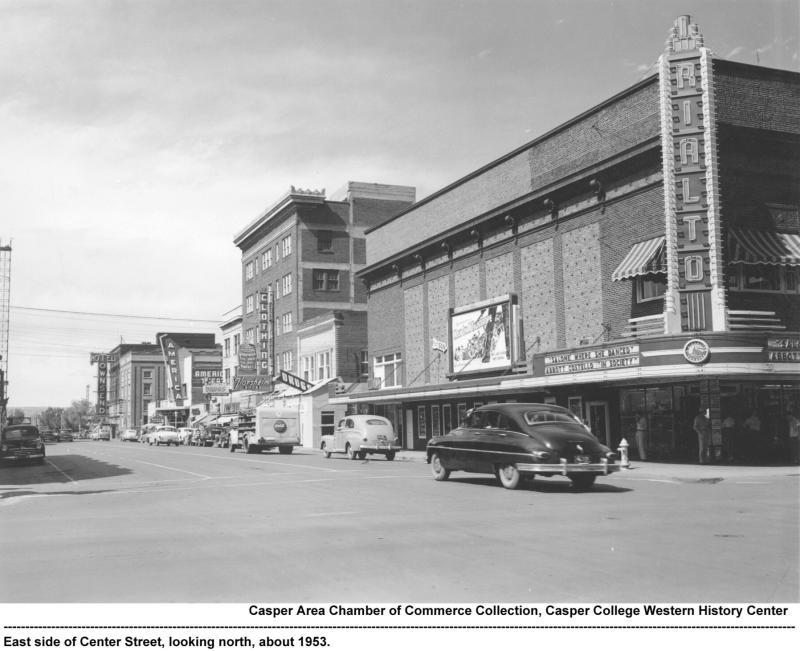 The very earliest days of Casper took place not far from what is considered the heart of today's downtown in 1888. Many of downtown Casper's buildings date back to the early 1900s when Casper was a bustling energy town in an oil boom.
The reminders of Casper's history can be found in unique architecture and fading painted ghost signs on stoic brick buildings through the city center, and visitors can learn more about the history of downtown Casper's attractions by downloading our historical walking tour!
David Street Station

Perhaps the biggest symbol of Casper's present and future, David Street Station is the hub of things to do in downtown Casper. Completed in 2018, David Street Station is a versatile outdoor space complete with a stage for concerts and performances, green areas and a splash pad in the summer months. In the winter, the splash pad converts to an ice rink that is open through the winter. The ice rink is also home to the Casper community Christmas tree during the Holiday season.
David Street Station hosts hundreds of community events throughout the year like movie nights, ice skating with Santa, festivals, and live music.
Murals and Public Art

From western inspired sculptures to colorful murals that have found a home on the historic walls of our mountain town, there is no lack of artistic expression in Downtown Casper. Take it to the streets and discover the local muses for yourself.
Make sure to tag @visitcasper and @5150Local in your mural selfies. Feel free to stop by our office downtown at 139 W 2nd St. Ste 1B for directions and more information.
Shopping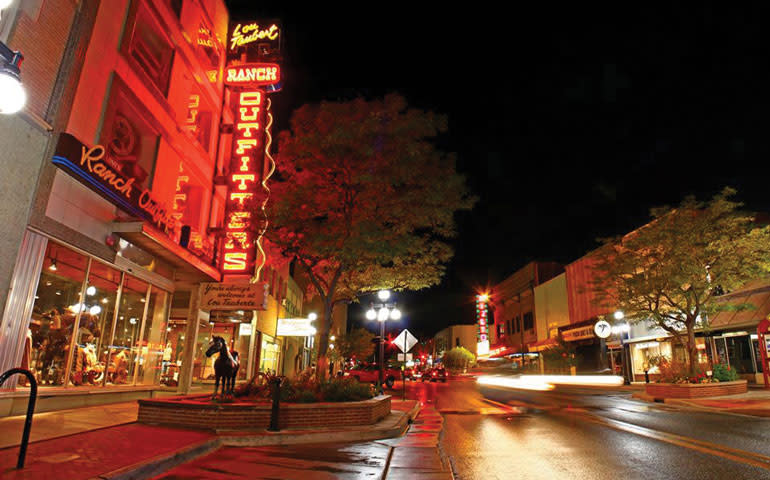 If you're looking for only-in-Casper shopping, downtown Casper should be at the top of your list. The main corridor of Casper's downtown is filled with plenty of places to see, with locally owned, one-of-a-kind boutiques with everything from Casper souvenirs to fine art.
Peruse clothing and goods at shops like the Floral Rhino, Mustard Seed, or WyoMade. Craftsmanship is on display at 307 Metal Works, where you can find artistic creations forged from steel by a Casper artist.
Perhaps the most iconic downtown experience in the west takes place in the heart of downtown at Lou Taubert Ranch Outfitters. Named one of the top western wear outfitters in the nation at the 2019 National Finals Rodeo, Lou Taubert Ranch Outfitters is a 100-year-old, family-owned staple in downtown Casper. They have 9 floors of inventory and over 10,000 cowboy boots in stock. It's truly one of those you must see it to believe it kind of places.
Dining & Nightlife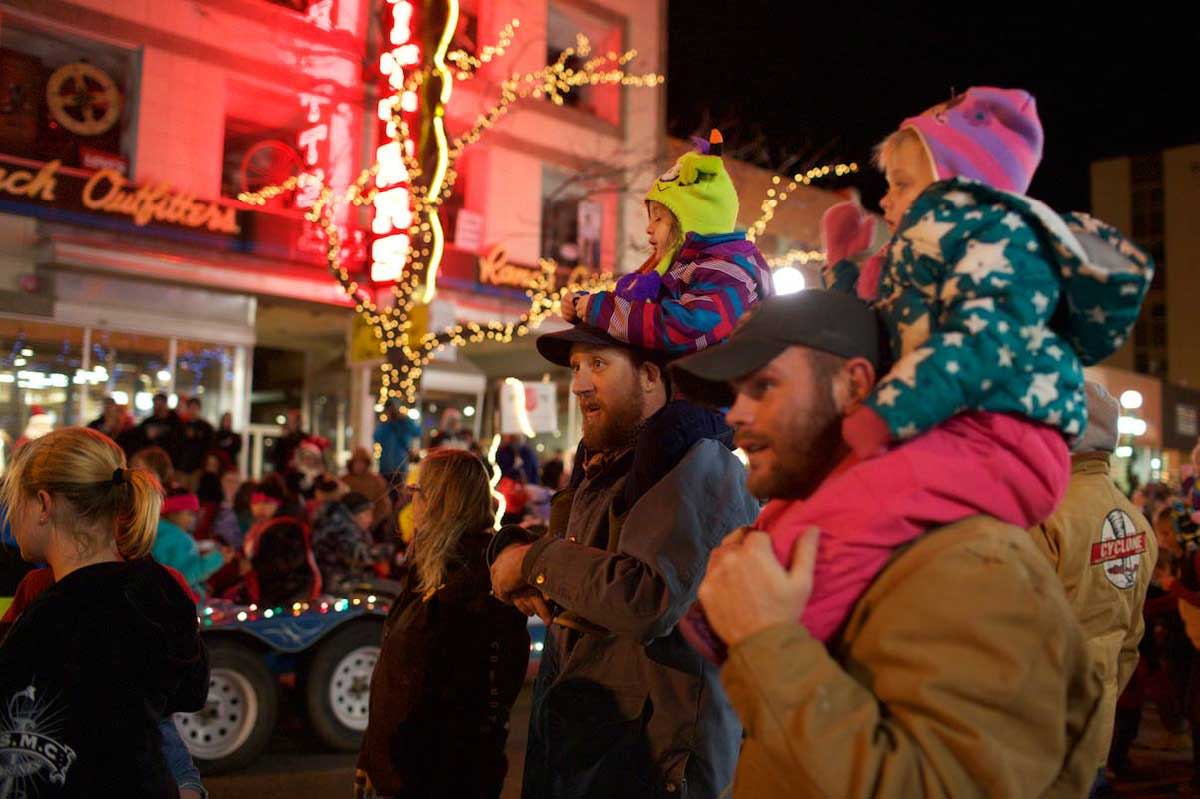 As downtown Casper continues to grow and have more things to do, the dining and nightlife options expand too. You can start your evening at one of the many downtown restaurants before going to Casper's iconic distillery, Backwards Distilling Company, for a handcrafted, creative cocktail. Or stop by the downtown Brewery, Frontier Brewing Company, for a house-made or regional brew.
In the summer, Casper hosts a street party called Casper Art Walk every first Thursday of the month. Stop by David Street Station to see if they have live music or a party taking place on their lawn or stroll at your leisure from one location to another as you visit your favorite spots and discover new creative locations. Fall in love with the artwork of local and regional artists, listen to live music, savor food and drinks, and enjoy creative hands-on activities!
Don't feel like you have to visit all attractions in downtown Casper in one night! The Casper Art Walk is held once a month from June-September.