Backwards Distilling Company
details
Backwards is open for dine-in cocktail service, to-go cocktails, spirit samples, and bottle sales Monday through Saturday from 3pm - 10 pm and Sunday from 2pm - 6 pm.
Backwards Distilling Company was born of an appreciation for fine spirits and a propensity for the unusual. The founders of Backwards have always sought those aspects of the world that are unique, that have a little bit of quirk, that fall outside the norm. In that spirit, the Pollock family imagined a brand that would reflect and celebrate these traits. Backwards Distilling Company is proud to present our colorful cast of characters, Ringleader Vodka, Sword Swallower Rum, Contortionist Gin, and Strongman Gin. Prepare to be amazed! These spirits are crafted grain to bottle in small batches in our Wyoming distillery, giving them plenty of personality. We invite you to embrace the unusual and experience Backwards Distilling Company. On with the show!
Map
Events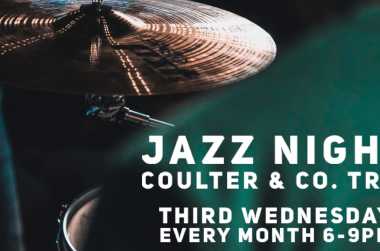 Jazz Night
Recurring monthly on the 3rd Wednesday
Join us for live jazz by the Ron Coulter Trio the third Wednesday of every month. No cover.