TOE THE LINE IN CASPER
GET MARK, GET SET...
With miles of paved trails along the infamous North Platte River and scenic single track on Casper Mountain, there's no better place to earn a medal than right here in the heart of Wyoming. Check out the list of annual races below and start training for your next race in Casper!
Kicking off the running scene for many of our local competitors, the Trail Mix Run is either a three or ten mile mixed-surface run featuring challenging hills, spring creeks and lots of mud (nothing says Spring in Casper more than some mud on your shoes!). The three mile option has a wheelchair accessible and stroller friendly route, and the course is all-ages and abilities friendly so anyone can compete! 
Every year on the first Sunday of June, the Visit Casper Marathon brings hundreds of runners to Casper to toe the line and either qualify for the Boston Marathon, mark Wyoming off of their list of running a marathon in every state, or to just have fun and enjoy the scenery. This race is one of the biggest in our state, so if you're looking for that one bucket list event to participate in, this is one that will have you repping the finishers medal for years. 
Falling right in-line with Parade Day every July, the Casper Chase 5k is a memorial run honoring fallen soldiers who have served the United States. The course takes runners throughout historical downtown Casper during the festivities of Parade Day, which means the crowd is energetic and will motivate you all the way to the finish line. 
Want a self-guided tour of Casper Mountain and its scenic trails? Then this is the race for you! Sign up for either the eight or 16-miler and buckle up for some trail running fun and comradery. We promise the beautiful scenery makes up for the painful elevation gain.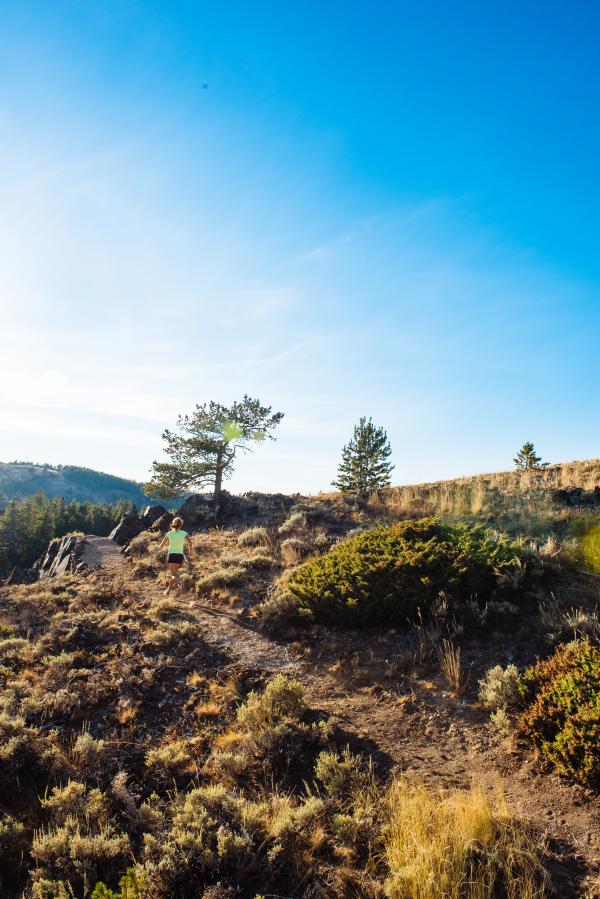 The Night Crawler on Casper Mountain is just as scary as it sounds and is an endurance event that will really test your mental and physical strength. Starting at 6:30pm and going until 6:30am the following morning, runners are challenged with completing as many 8-mile loops of single track trails as possible. Of course you can rest as much as you want between each loop and bow out at any time, so we recommend bringing a tent and making a night out of it!
Casper College really knows how to put on a race because the T-Bird Trek is a favorite amongst locals. With an electric finish line where you can get a free massage and a Qdoba breakfast burrito, you might just finish with you're fastest half-marathon time ever! 
Photo Credit: Ben Winkler Photography