ABOUT FILM CASPER
Film Casper works with filmmakers, production teams, as well as local, state and federal agencies to make creative projects happen. Central Wyoming has a wide diversity of landscapes, a robust community with many resources, and low-cost locations making the Casper area a one-stop destination for a variety of productions.
Fast Facts about Filming in Casper 
Right to Work = YES
Location Scouting = YES
Corporate or Personal Income Tax = NO 
Other Tax information: Wyoming's state sales tax rate is 4%. Natrona County has an additional 1% sales tax on all sales and services. 
Access: Casper is located in Central Wyoming and is easily accessible via the Casper-Natrona County International Airport (daily service from Denver and Salt Lake City). Interstate-25 also connects the city to the Front Range of Colorado, making DIA a scenic 4-hour drive. 

Film Casper is proud to be an AFCI Member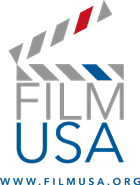 Film USA is a national, non-profit trade organization bringing together state and regional film commissions across the USA under one umbrella to provide clear information about our diverse tax incentives, locations, stages, and resources. Together, we are one voice to represent the USA film industry and help connect partners to film offices across the country.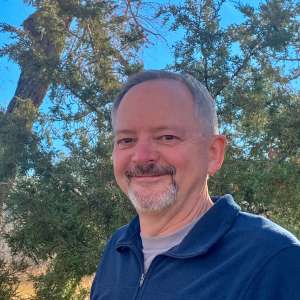 Kelly Eastes
Film Casper Liaison
kellyeastes@gmail.com
Contact Kelly for production inquiries and scouting questions.
Testimonials
Film Casper took care of most of our needs. Kelly responded quickly, scouted for and with us numerous times, helping us hone in on some fantastic locations for our show. He worked to get us permitted and to ensure everything was handled. The Film Casper team also helped us with accommodations and helped us find some amazing local crew for us to hire.
The partnerships and relationships Film Casper has in central Wyoming were invaluable to us and our production. Their customer service and amazing locations made our shoot easy for us. We will definitely try to come back for more shows.
The local crew hires were amazing and did everything we needed for the success of our production.
Film Casper was an amazing resource on a recent PBS doc that we shot in Casper, WY.  They helped me obtain the permits I needed to shoot a scene in a downtown alleyway, helped me coordinate with the city to block traffic, and put me in contact with the business owners that the alley closure would potentially affect.  One of the staff members from the Film Casper office even showed up and did some BTS photography and made sure we had everything we needed during the shoot.  I was super happy and thankful that I had that resource available to me and the production.
Here is a link to the full film and please let me know if you need anything else!
Fire Spinner: https://vimeo.com/661497037
Anthony Stengel
Stengel Media