Group Itinerary
Military Tours
Central Wyoming has a rich military history with stories longing to be told.
Leave Host Hotel and Travel to War Birds Museum at Natrona County International Airport (15 minute travel time)
Good Aviation and Veterans Museum / Wyoming Veterans Memorial Museum (approximately 4 hours)
Arrive on airport grounds, start off the morning with breakfast catered by the locally-loved Eggington's restaurant from the airport in the Airport Observation Deck. (1 hour)
Tour the Good Aviation and Veterans Museum, which houses a collection of World War II vintage planes including two rare MIG fighters. (1.5-2 hours)
Tour the Wyoming Veteran's Memorial Museum. originally the Enlisted Men's Service Club at the Casper Army Air Base during WWII, tells the stories of over 700 Wyoming veterans. With more than 25,000 artifacts, a tour of this museum is a must for any visitor that comes to Casper. (1-2 hours)
Head Downtown for Lunch (15 minute travel time) 
Scattered Lunch in Downtown Casper
Rib and Chop House
Steamboat Deli
Himalayan Mountain Cuisine
Don Juan's Mexican
Racca's Pizzeria
Branding Iron
Gaslight Social
David Street Station Flag Ceremony (1 hour)
Meet at David Street Station, a local gathering space, in downtown Casper. (5 minute walk)
Participate in s Flag Raising Ceremony with Casper Legion Post #2 (45 minutes)
​Travel to Fort Caspar Museum (10 minute drive)
Experience Fort Caspar Museum (3-5 hours)
Tour of Fort Caspar Museum,a frontier outpost named after Casper's namesake, Lieutenant Caspar Collins. The Fort Caspar Museum features reconstructed buildings, including a stockade and a replica of the Mormon ferry that operated in Casper from 1847-1849. Head inside the Interpretive Center where you can walk through Casper's first 100 years with objects from the museum's collection and learn about the community's history through interactive videos.(1-2 hours)
Fort Caspar Reenactment
Fort Caspar Cookout on Museum Grounds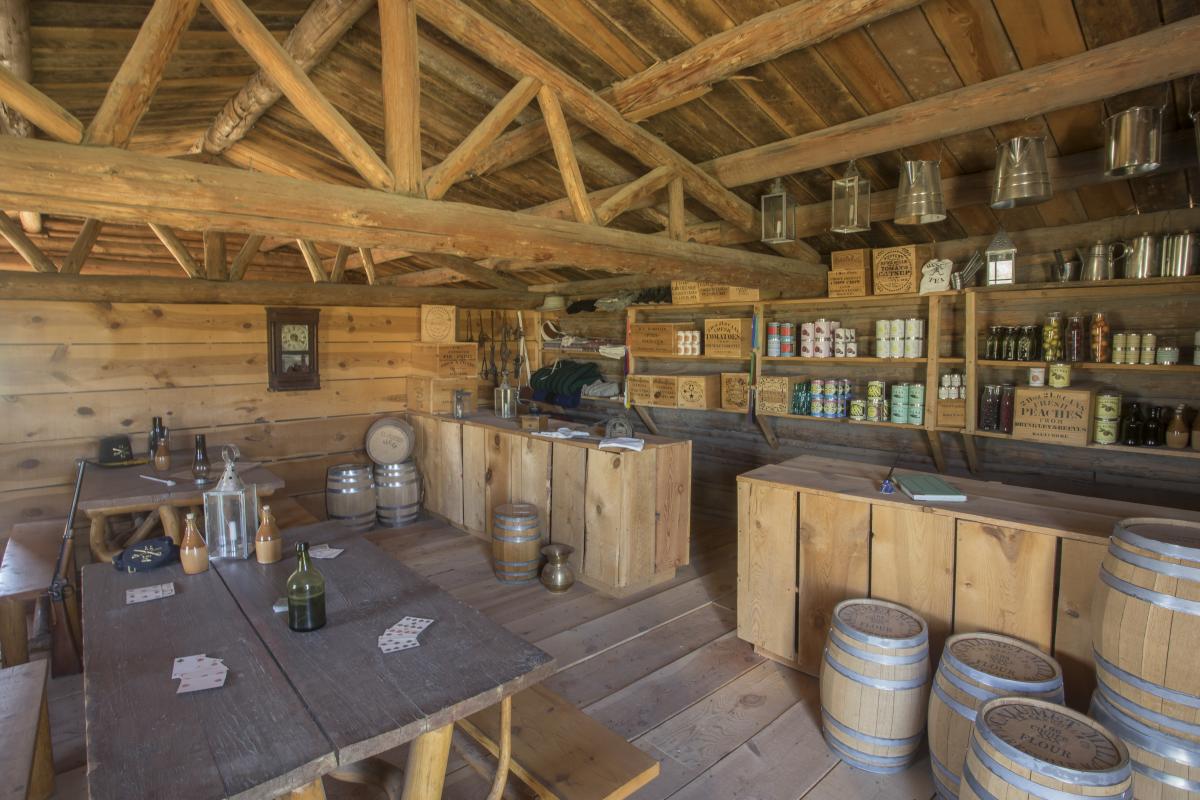 *Note – Schedule dependent on possible Military Themed Event in Casper. Attendance at Event will take precedence over listed agenda item.