PAINTING THE WALLS OF WYOMING
CASPER MURALS
We're convinced that when art takes to the streets of Wyoming, the most beautiful people and places come together. And we would be lying if we told you that our town's murals weren't at the top of the list of our favorite things. From the powerful paintings on the faces of downtown's most iconic buildings to the colorful pieces around the corner, our public art scene (and the bold creatives that make it happen) have really been showing off lately. 
Whether you're reveling in the Casper Art Walk that takes place in Downtown Casper on the first Thursday of June - September or you would like to find your mural muse all your own, we've gathered a list of the Oil City's finest murals below. Pack a camera and dial-in to our phone tour! Download a map HERE or pick one up at our downtown visitor's center.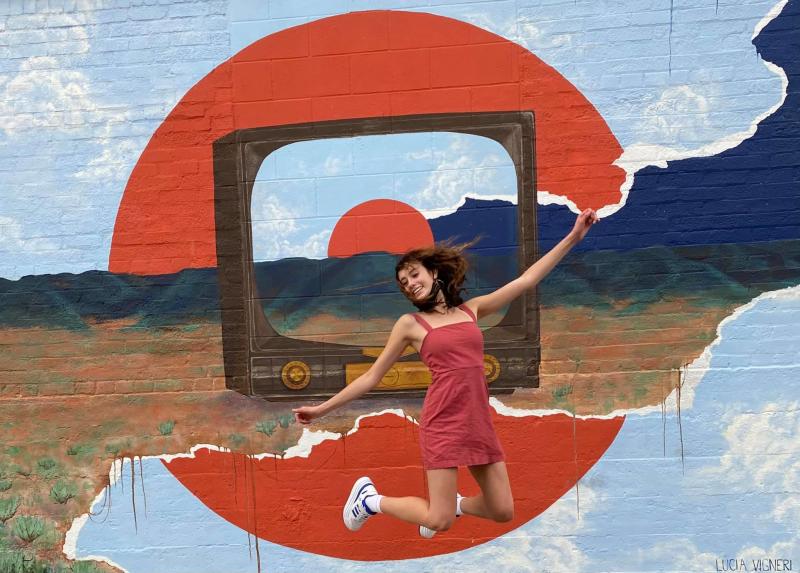 Mural Must Mentions
Where Wander Meets Wonder by Old Soul Mural Co. - 222 E Collins (The Science Zone)
9/11 Day of Remembrance - Casper Rail Trail under the bridge at N Beverly St. 
9/11 Service Memorial Mural - Casper Rail Trail under the bridge at N Beverly St.
Indian Paintbrush – NE Corner of CY Ave. & Poplar St.
Fox Den - Downtown Casper Parking Garage (SW corner)
Trout Mural - Riverview Park
Mentorship/Space - Riverview Park
Rev. James Reeb Memorial Mural - 225 S David St, (behind Wyoming Symphony Orchestra and Frosted Tops)
Better Together - 201 E 2nd St. (east side of the Atrium Plaza)
Prairie Woman Mural - 225 S David St. (in the alley next to Wyoming Symphony Orchestra)
Lucia Vigneri TV - 314 W. Midwest Ave. (in the alley behind Gaslight Social)
Nicolaysen Art Museum - 400 E. Collins Dr. 
Tag us in your mural findings on Instagram, Facebook and TikTok @visitcasper