KEEP CASPER WILD
RECREATE RESPONSIBLY
Welcome to the Wild West. Here in Casper, Wyoming, we're surrounded by wide-open spaces, wild places, pristine waterways, rising mountains and endless trails. This part of Wyoming has been a place where travelers have been coming to and through for hundreds of years, and our goal is to keep it just as pristine and untouched for generations to come. When you visit Casper – whether it's for a day trip or an overnight stay – we invite and encourage you to become an advocate for the outdoors and Wyoming's wild prairies.
Here are ways you can recreate responsibly and travel safely, while still soaking up all Wyoming has to offer: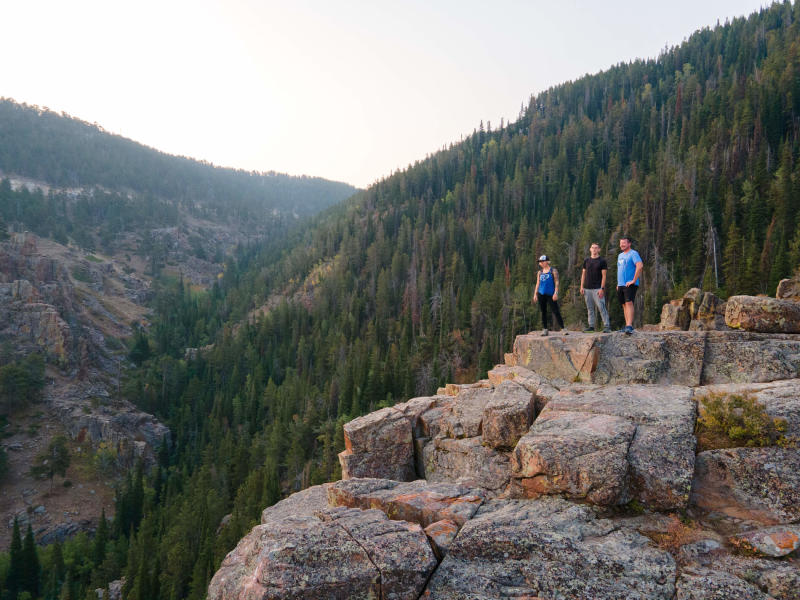 1. Know before you go. Before you venture out into Wyoming's great outdoors, be sure you know where public land ends and private land begins. In Wyoming, any body of water that runs through private land is owned by the landowner — including the river bed. If you're fishing, be sure to know where you're floating and stay in your boat as you float through private land as anchoring, beaching and wading on private property are all considered trespassing. With the blue-ribbon waters of the North Platte River drawing anglers from across the country, it's also important to be mindful of redds (spawning bed for trout). If you see a redd on the river, it's vital to stay off it (no walking) and to not target fish who are on redds. Prior to casting your fishing line, purchase a fishing license.
When you're out hiking or mountain biking, respect the boundary between public and private lands, as there are portions of publicly accessible trails that go through private land. Be respectful, aware and stay on the trail.
2. Plan ahead. Weather can change quickly in Wyoming. Before venturing out for the day, check road conditions and weather forecasts. It's also a good idea to pack extra layers and keep water and snacks with you. Book your stay early, follow posted signage and local guidelines and discover must-do Casper activities. In addition, we highly recommend not solely relying on mapping app's travel instructions or cell service when exploring Wyoming. Hard copies of maps can be picked up at the Visit Casper office, located at 139 West 2nd St., Suite 1B.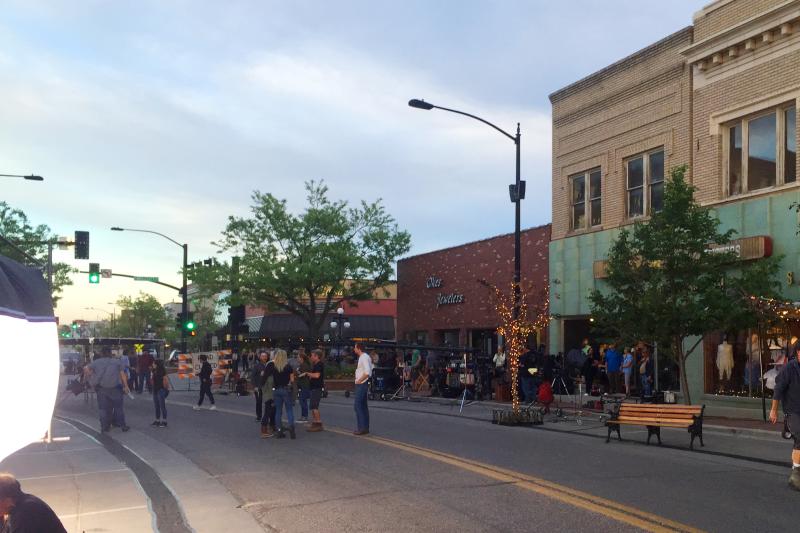 3. ​Give people space. In Natrona County, we have 14.5 people per square mile, which means there is lots of room to roam. When recreating outside, give others around you extra breathing room. Share the trail and let others pass, be considerate and take advantage of Wyoming's vast spaces.
4. Leave no trace. When it comes to recreating outdoors, one of the golden rules is to leave no trace. Basically, it means to leave the outdoors better than you found them. The biggest elements are respecting wildlife and giving them space, pack it in/pack it out (take all your garbage with you) and be sure to completely extinguish your campfire.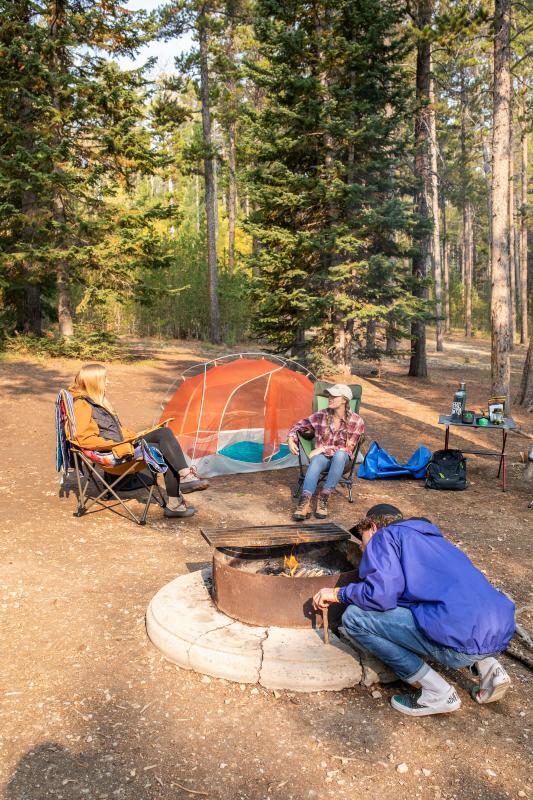 5. Tread Lightly. One of the easiest ways to travel responsibly is to stay on designated roads and trails. In Wyoming, our access points are not overdeveloped, and parking areas may just be a dirt patch. Park on the dirt rather than the fringe of the area where vegetation is still surviving. Go over – not around – obstacles to avoid widening trails. Cross streams at appropriate areas and when possible, avoid wet and muddy trails. When you're playing on the water, launch watercraft in designated areas and stay on waterways.
6. Be welcoming. More time is being spent outdoors than ever before, with many first-time adventurers heading for Wyoming's open spaces. This means that some folks are still learning how to recreate outdoors and while we all need to be respectful, it's important to play an active role in making it safe and welcoming. Choose to be kind, be considerate of those around you and learn the rules of playing outside, from trail etiquette (mountain bikers yield to foot traffic; foot traffic yields to horseback riders; downhill hikers yield to hikers heading uphill) to where to camp. Here in Casper, it's customary to greet other explorers with a smile and a simple "hi."