The 7 wonders of Casper are Lookout Point, Gravity Hill, Egg Beater, Echo Chamber, The Clock That No One Sees, Magic Mirror, and Spiral Staircase. If you're looking for a fun way to pass an afternoon in our area, and discover the mysteries of Casper like a true local, come along with us as we explore seven lesser-known sites, scenes, and wonders that make the Oil City unique. In no particular order, here they are!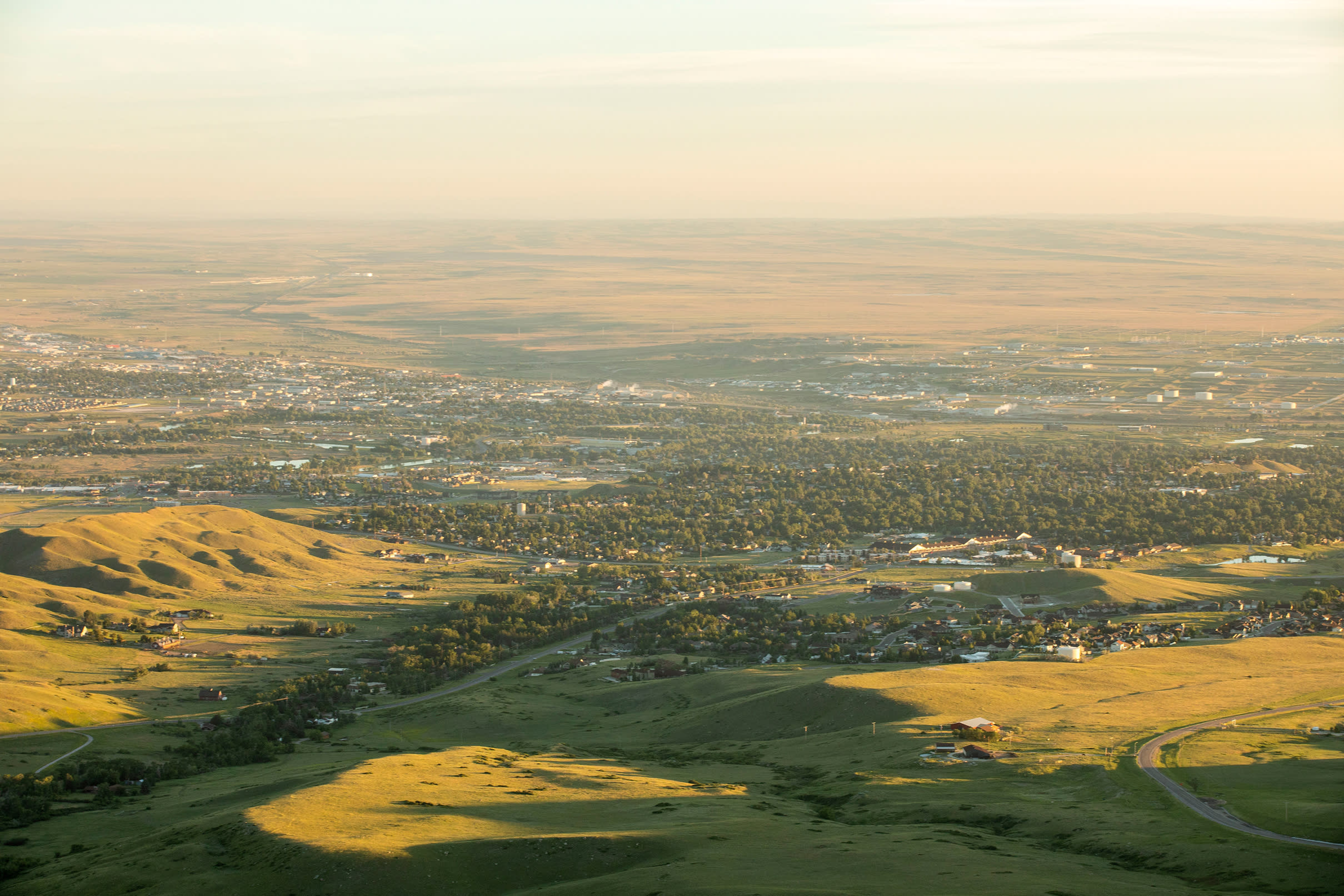 LOOKOUT POINT
Halfway up Casper Mountain Road is the perfect spot to pull off, park, and soak in views of the city of Casper sprawled out before you. A local legend holds that the city was designed to resemble Wyoming's iconic bucking horse logo. Although Casper has long since outgrown the silhouette of earlier days, the nostalgia lives on. Still, it's an impressive view… especially at night when the city is lit up.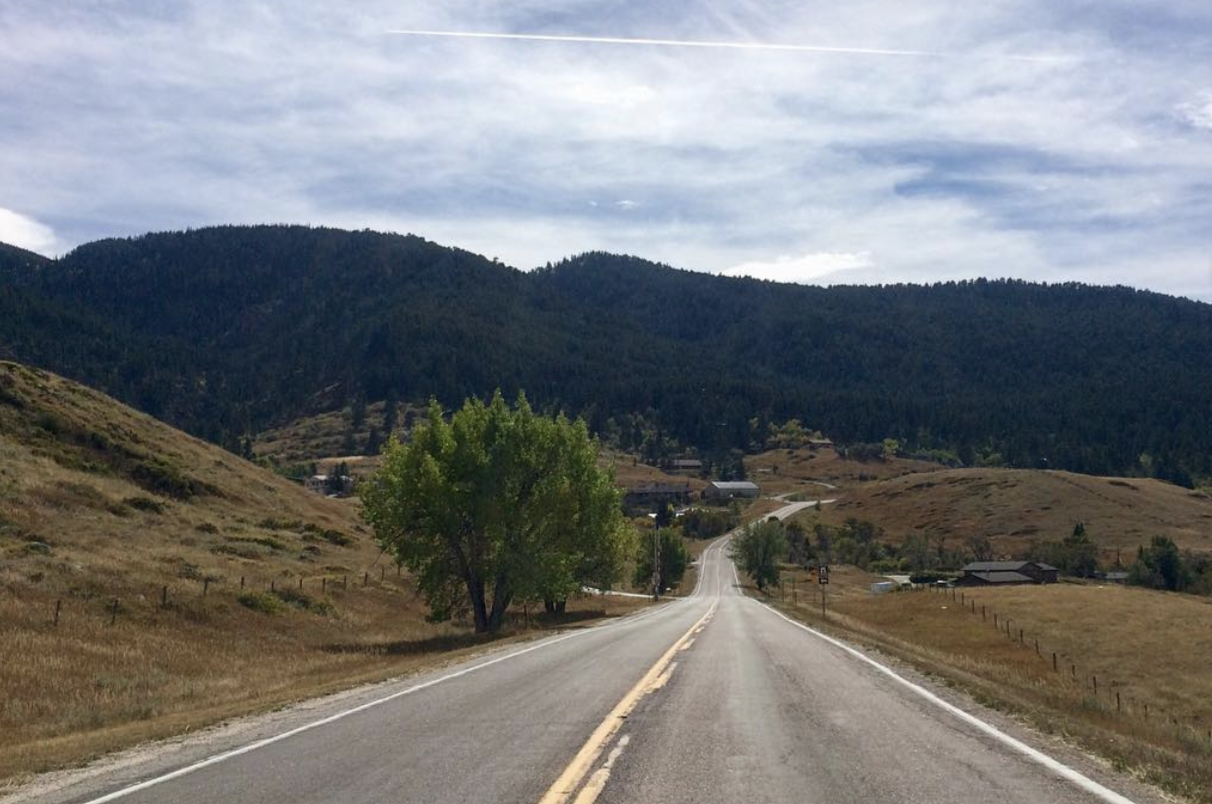 Photo: @abigblackcloud
GRAVITY HILL
If you take Casper Mountain Road headed to Garden Creek Falls, a short distance after the turn-off you'll reach a large tree to your left. Bring your car to a complete stop and put it in neutral and, gradually, your car will begin rolling up the hill. Optical illusion or Casper Mountain magic? We'll let you decide.
 

EGG BEATER TOWER
One of Casper's most recognizable features is the tall, white, three-legged Wells Fargo Tower downtown that soars over our skyline. If you stand directly beneath it and look up as you spin around in place, you'll feel like you're inside an egg beater! (Not recommended for those with weak stomachs.)
 

Photo: Lorenzo Marez
ECHO CHAMBER
Located behind the Natrona County Public Library, some people call this architectural piece the Center of the World. This curved wall will echo whatever is spoken by the person standing in the middle of the circle, although everyone else will just hear the speaker's normal voice.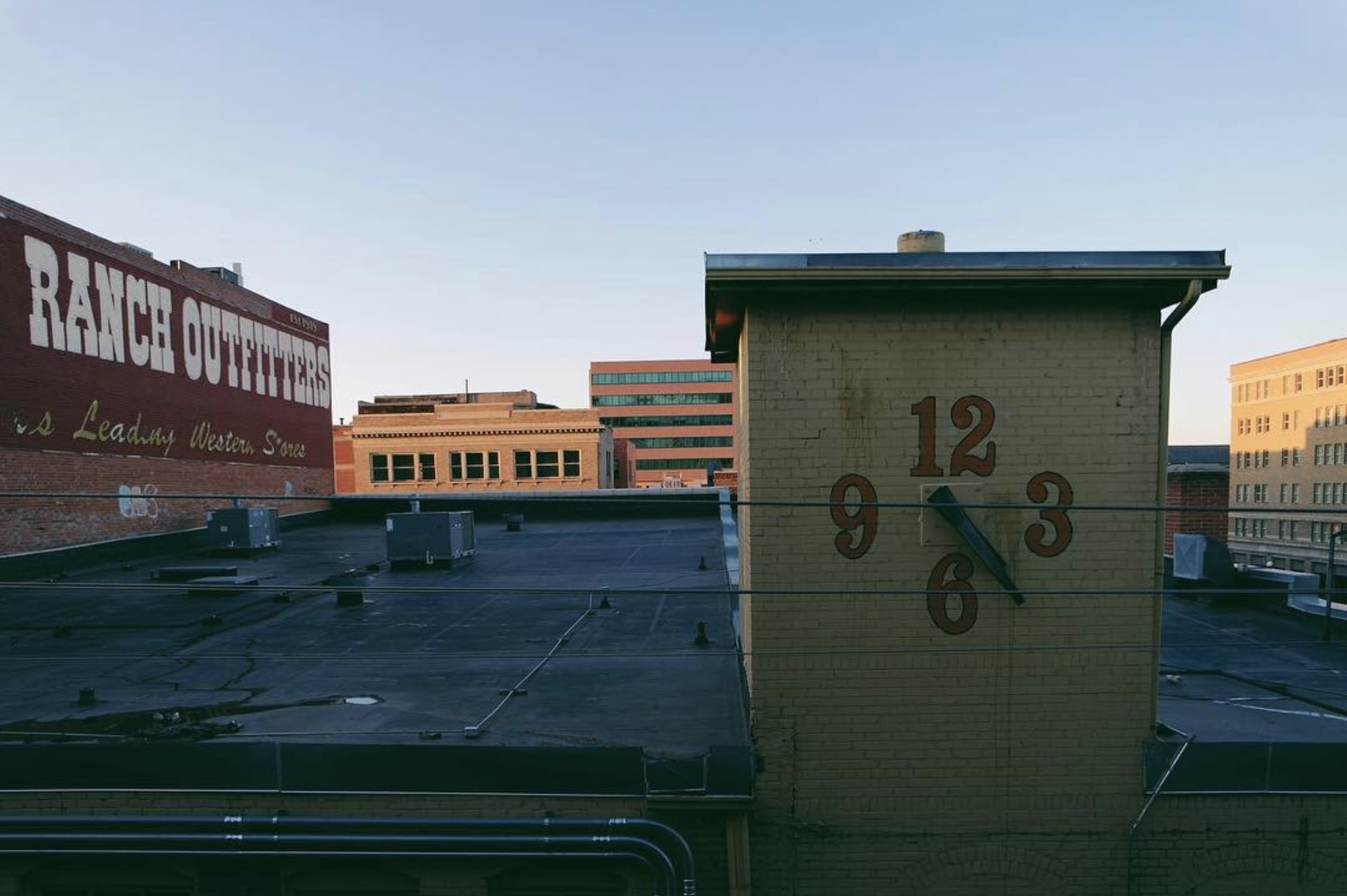 Photo: @dirtychipwater
THE CLOCK THAT DOESN'T TELL TIME
Obscured in a downtown alley is this relic from a former era. If you park on the third level of Casper's Downtown Parking Garage and look to your left, you'll see a faded clock in the brick wall from times past.
 

Photo: Casper Mural Project
CASPER MURAL PROJECT
It's no secret that arts and culture are alive and well in our city. Casper Mural Project is an organization that fosters and encourages community expression through the creation of public art, namely by making over the walls of our buildings into beautiful masterpieces! Take a stroll around town and see how many mural walls you can find (and don't forget to tag us in your Insta posts with them in the background @visit.casper!).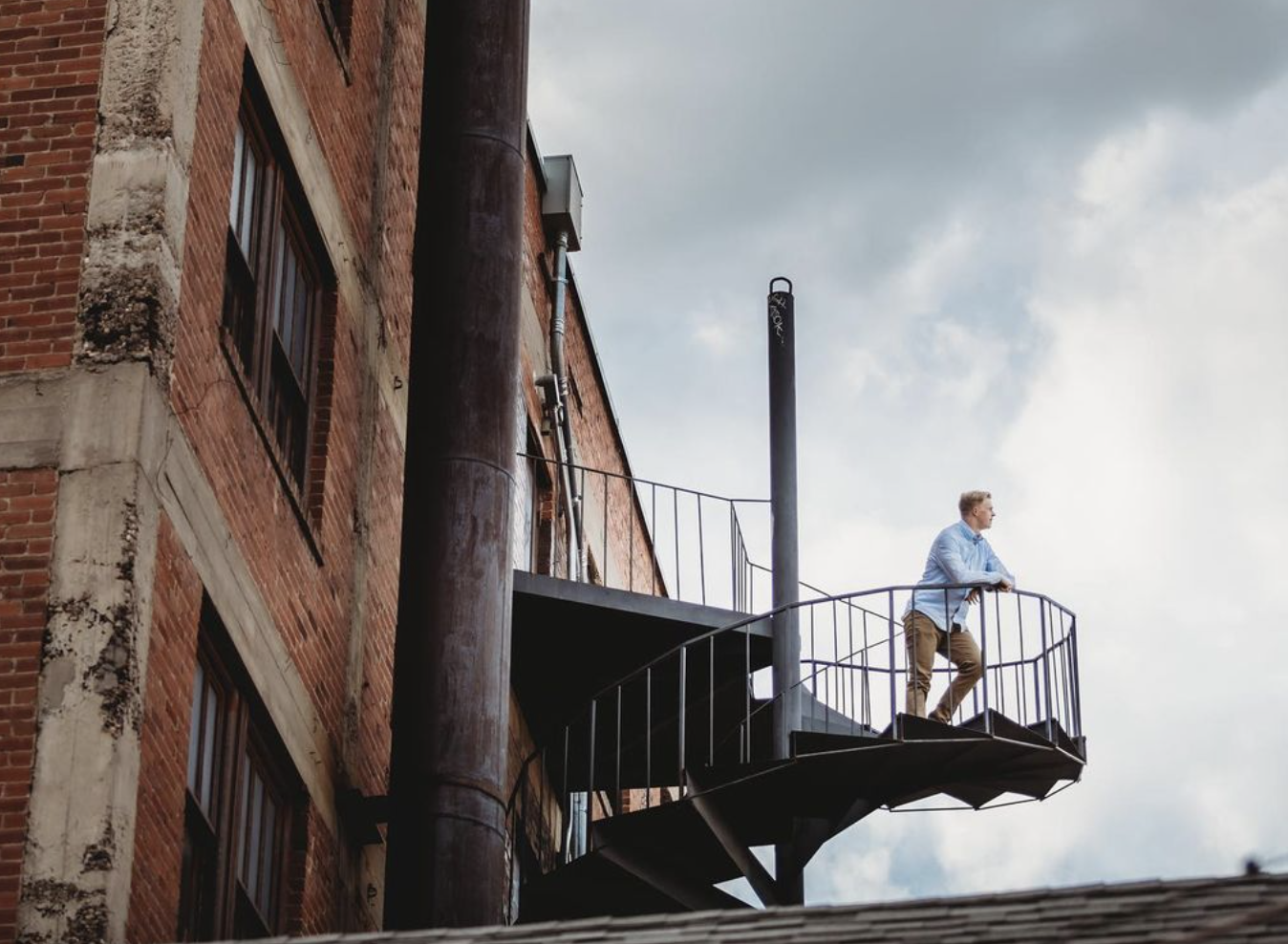 Photo: @jsorephotography
SPIRAL STAIRCASE THAT LEADS TO NOWHERE
This giant spiral staircase is tucked behind Toy Town on Center Street. While it used to lead to apartments, these days it simply stops at the top–another reminder of days gone by. The structure is a popular location for photos and provides a unique, intimate view of downtown Casper.

So there you have it–the 7 Wonders of Casper. Are you in awe yet? Now that you know these seven wonders of the Oil City exist, all that's left to do is visit them for yourself to put their magic to the test.

To learn more about Casper and discover fun things to do on your visit, be sure to check out our official Visitor's Guide and follow us on Facebook and Instagram for the latest happenings around town.