Central Wyoming Fair and Rodeo
details
We have a number of different areas for rent, depending on your needs. Rates for each facility, support materials and personnel are listed. These prices are subject to change. If you have any additional questions or concerns, please don't hesitate to contact our main office!
Amenities
General
Meeting/Convention Facilities:
Pets Allowed:
Meeting Facilities
Facility Info
Exhibits Space
Largest Room 76875
Total Sq. Ft. 94875
Reception Capacity 1000
Theatre Capacity 1676
Rounds 0
Banquet Capacity 1000
Number of Rooms 3
Classroom Capacity 100
Events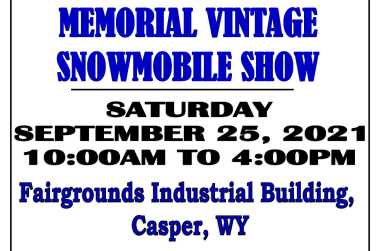 Sep 25
8th Annual Lonny Custer Memorial Vintage Snowmobile Show
September 25, 2021
Here we go again! We will soon have more updated information, but we wanted to announce the official show date as September...