Gallery
Nicolaysen Art Museum & The Discovery Center
details
The "NIC" features contemporary art from the central Rockies and high plains. With more than 25,000 square feet of galleries, classrooms and the Discovery Center (a hands-on art studio), the NIC celebrates the visual arts and learning. Plan ahead to catch an auction, show or festival, or simply wander through the current awe-inspiring display!
Map
Amenities
General
Meeting/Convention Facilities:
Meeting Facilities
Facility Info
Exhibits Space
Description Contemporary art museum and education center in historic building.
Largest Room 5000
Total Sq. Ft. 20000
Reception Capacity 400
Theatre Capacity 330
Rounds 0
Banquet Capacity 272
Number of Rooms 4
Classroom Capacity 300
Events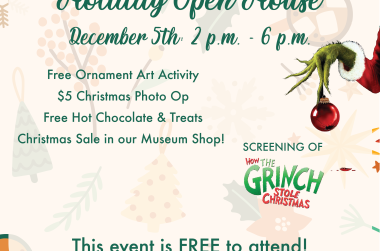 Dec 05
The Nic's Holiday Open House
December 5, 2021
Join the Nic in celebration this Holiday season! Our Holiday Open House on December 5th from 2 P.M. – 6 P.M. is free to...