For some this year may just be another trip around the sun, but for us here in Casper, Wyoming 2022 is so much more. 2022 is not only a year full of endless possibilities to turn moments into memories, but it's a time for celebration. From big anniversaries and milestones to all of the local events and uninterrupted, outdoor adventure in-between, there is so much to look forward to. 
To rally around what lies ahead and inspire your trip planning out West, we've gathered everything you need to know about Casper, Wyoming in 2022 below: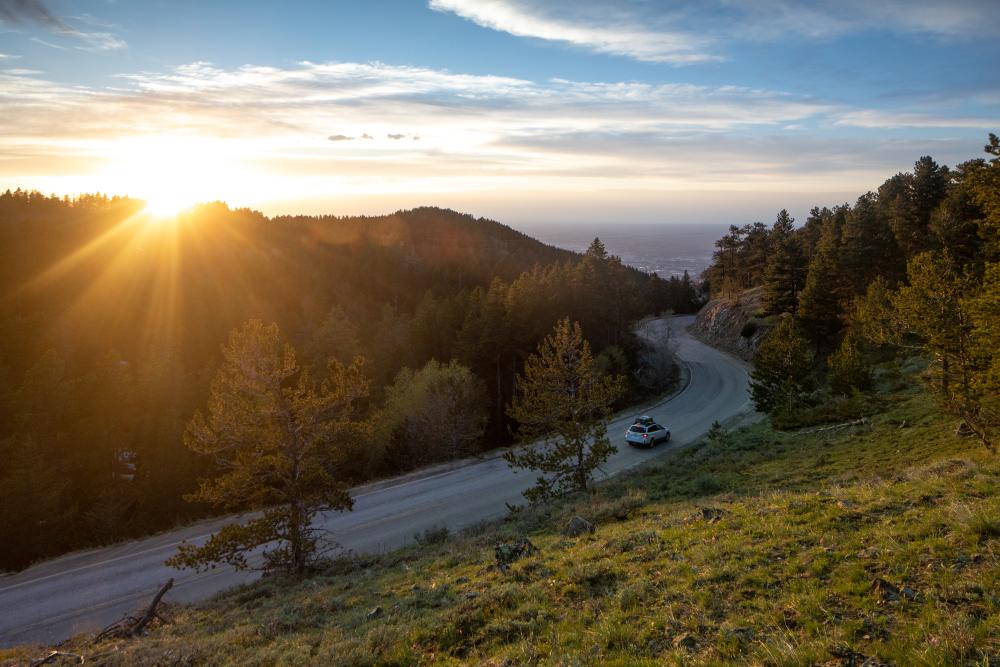 Yellowstone National Park Celebrates their 150th Anniversary
In 1872, President Ulysses S. Grant signed the Yellowstone National Park Protection Act to set aside our Northwestern neighbor's pristine land from Westward expansion as it was too valuable in natural wonders to develop. Which in turn, started a movement nationwide and deemed our country's first National Park! Fast forward 150 years and Yellowstone's roaming wildlife, diverse landscapes and deep-rooted history continue to beckon visitors from all over the world. 
Although we believe that every road trip to Yellowstone National Park is a special one, there is no doubt that 2022 is bound to be the most memorable yet. From special events and statewide celebrations to all of the simple shared moments with those who matter most in-between, we couldn't imagine a more perfect bucket list destination in 2022. 
As you plan your trip to Yellowstone National Park, we encourage you to take the road less traveled and spend some time experiencing Casper, Wyoming. If touchable history, a vibrant community and uninterrupted, accessible outdoor recreation define your travel itinerary to Yellowstone, this may just be your place. 
For more inspiration read our "6 Things to Do on Your Way to Yellowstone National Park" blog, and order your free Yellowstone Road trip kit today!
The Ford Wyoming Center (previously known as the Casper Event Center) Turns 40
If you've been to our mountain town before, you've probably noticed a large building with a significant, red roof lingering above Casper to the North. If not, allow us to introduce you to the Ford Wyoming Center (formerly known as the Casper Event Center). The FWC has not only been a hub of entertainment in Wyoming, but a pillar within the Wyoming community for over four decades now. And the best part is the facility is just. getting. started. 
From rodeos and sold-out concerts to championships and milestone events, the truth is if you have been to Casper, or have roots here, the Ford Wyoming Center has most likely been a backdrop for a handful of your most treasured memories. 
We welcome you to join us in celebrating all year long as we embrace and share the legacy, history and future of this iconic facility.
Do you have a special story you'd like to share with us? Submit your moments and memories here.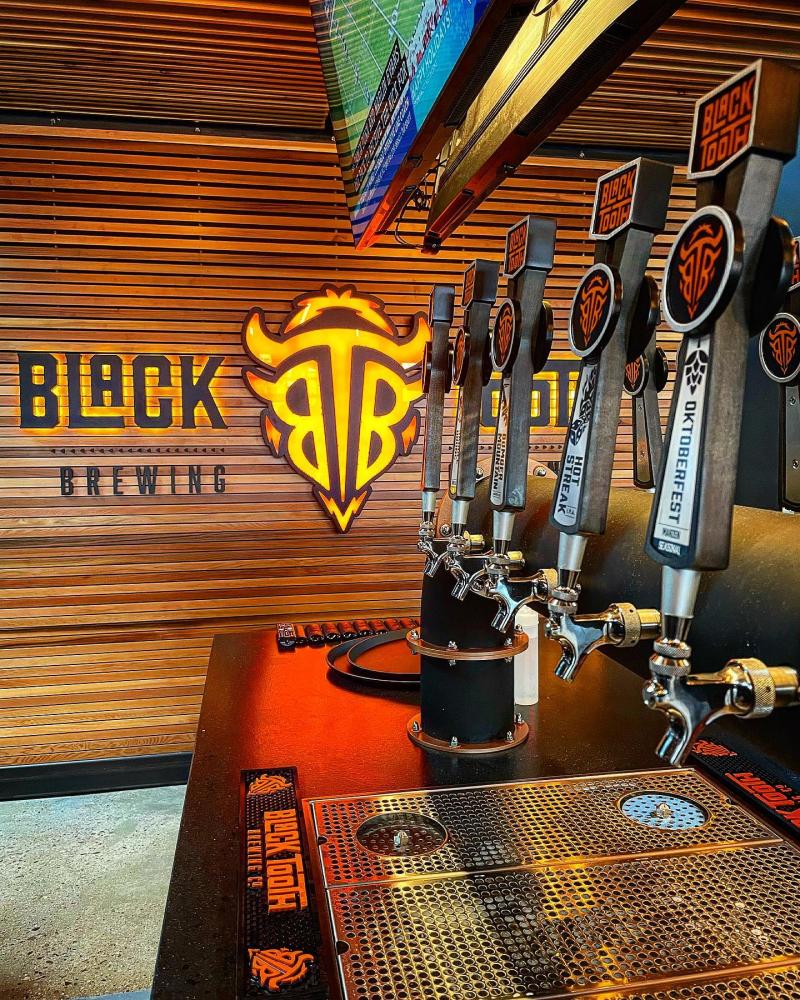 Photo: Black Tooth Brewery - Casper
Casper Totals 6 Local Microbreweries in 2022
In mid-December 2021, we welcomed the beloved, Wyoming staple, Black Tooth Brewing, to Downtown Casper. Just when we thought the local, craft scene couldn't get any better! With the addition of Black Tooth, that adds up to 6 local microbreweries in town. Call it a beer lover's paradise? We'd say so!
Kick the new year off right by downloading the Local Ale Trail - our free Visit Casper beer passport. The Local Ale Trail beer passport encourages locals and visitors to drink Casper beer by checking into all 6 breweries within 90 days. Those who check into all participating locations win a Drink Casper Beer t-shirt on us! So what are you waiting for? Download your beer passport, belly up with friends and taste the West like a true Wyomingite!
National Historic Trails Interpretive Center Celebrates 20 Years in Casper
Casper's most iconic, historical museum is turning up for their 20th birthday, and we can't wait to rally around the National Historic Trails Interpretive Center (NHTIC) all of 2022. 
For the last two decades the NHTIC has welcomed visitors from all over the world to come experience the touchable history of the West. From the stories and challenges of Indigenous people to the journey of those who traveled along the Mormon, Oregon and California trails in hopes of a more promising future, the National Historic Interpretive Trails Center has a little something for every history junkie to hold onto and treasure. 
This year the Trails Center is celebrating the places and people that have defined the success of the museum like never before. From classic annual events to new surprises in store for the whole family, you're not going to want to miss what lies within these walls in 2022. 
Follow along with the NHTIC and don't forget to stop in and soak in some time at the museum on your next getaway to the heart of Wyoming.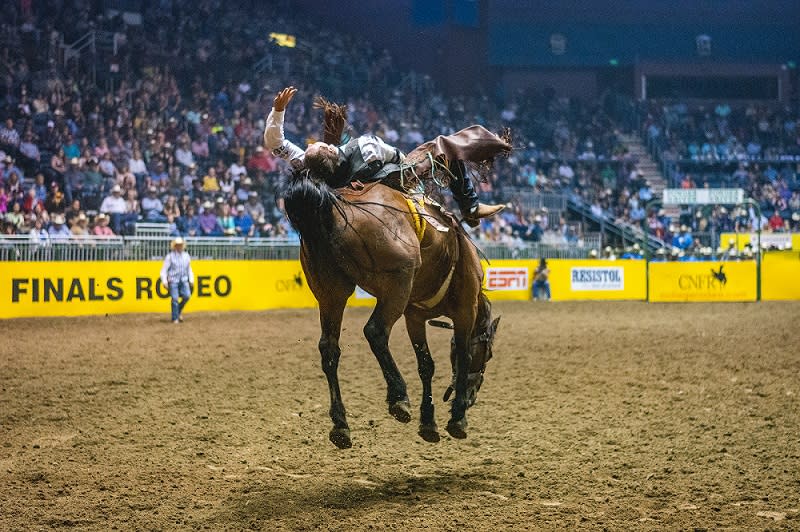 College National Finals Rodeo Returns to Casper in June 
Every summer 400 of the top college rodeo athletes come together in Casper at CNFR, the Rose Bowl of Rodeo, to compete for the national title in saddle bronc riding, bareback riding, bull riding, tie-down roping, steer wrestling, barrel racing, team roping, breakaway and goat tying. This year the Ford Wyoming Center is hosting CNFR June 12th - 18th, and we can't wait to kick up our boots for the best of the best in college rodeo. 
From a packed events calendar of competition, live music and more to the rich western culture that floods the streets every year, 2022 is bound to be the best year yet. 
Tickets will go on sale in early May. Start planning your trip and stay tuned for more rodeo! 

Ian Munsick is Scheduled to Perform at 5150' Festival in August at David Street Station
Every August, locals and visitors come together in the heart of downtown to celebrate all things Casper at 5150' Festival with local vendors, food truck fare, cold beer, splash pad fun, kid's games and crafts and, of course, live music. 
2022 will bring along the 5th Annual 5150' Festival and we're showing up like never before. Wyoming's own country star, Ian Munsick, is set to perform a free concert at David Street Station on August 20th at the festival. After having to reschedule in 2021, the Casper community couldn't be more ready to welcome Ian to the David Street Station stage to close out the summer season with a bang. 
From top hits like "Mountain Time" and "Horses are Faster" to new releases, this free concert is sure to be one to remember. Mark your calendars and see you in August at 5150' Festival!
So there you have it - Casper's new and noteworthy in 2022. The best part is this list only begins to scratch the surface of what's to come this year. If you and your family have been dreaming of exploring the best Wyoming has to offer, let this be the year that you answer the call of the wild. 
For more planning resources order your free 2022 Visitor Guide and keep an eye on our events calendar. As always, don't hesitate to stop by our Visitor Center downtown at 139 W. 2nd St., Ste 1B or give us a ring at 307.234.5362. See you soon!