It goes without saying that things are a little weird right now. And while we're facing a lot of unknowns, one thing we do know is that our priority is our community's health and happiness. To our visitors, we can't wait for you to come visit us, but we want you to visit when the time is right.
To our locals, we'll be here to help you enjoy Casper as much as possible, while also encouraging everyone to take the necessary action of social distancing. This means avoiding crowds, ordering take-out rather than dining in at your favorite local restaurant and meeting your friends for a virtual happy hour for the time being. And when we can, we can all get together to high five and cheers each other in person.
All that said, we mentioned our priority is our community's health and happiness. And nothing makes us happier than soaking up all that Casper has to offer in its convenient wide-open spaces, even when we are self-isolating and social distancing. The key here is that just because you are social distancing doesn't mean you have to stay inside your house. It's healthy and important to stay active and we consider ourselves lucky to be weathering this uncertain time of staying put in the least populated state in the nation, with easy access to Wyoming's fresh air and big skies.
Here are a few ways you can practice social distancing while still enjoying Casper's outdoor recreation opportunities. 
Casper Mountain is a home to an extensive trail system with gorgeous views. Honestly, there isn't anywhere else we'd rather be during a time like this. Take a picnic dinner or to-go meal up to the Casper Mountain overlook and eat in your car, find a private spot to listen to the waterfall at Garden Creek Falls and get some fresh air while snowshoeing the Bridle Trail. If there are other people taking advantage of this local gem, just be aware of them and be courteous by keeping your distance. Trust us, there's enough space for all of us to enjoy the outdoors AND social distance.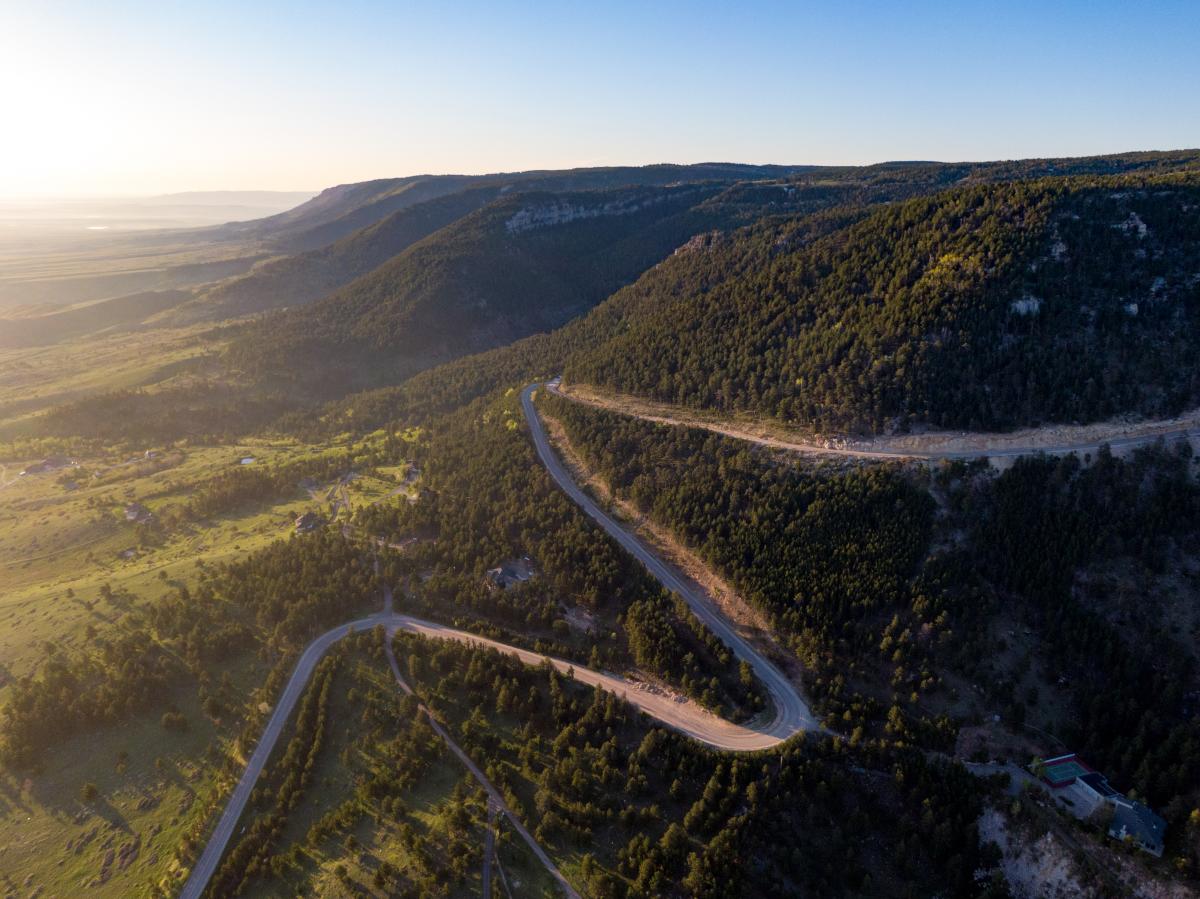 Some fishing enthusiasts say March and April are two of the best months to fly-fish and there's no reason for these two months to go to waste. Find an empty spot along the river or take your boat out and isolate yourself on the water. Keeping yourself busy with one of your favorite hobbies, that you may not always have time for, is a perfect way to practice social distancing. And if you prefer to wait until the weather is a bit warmer, you can get loads of inspiration from The Cast.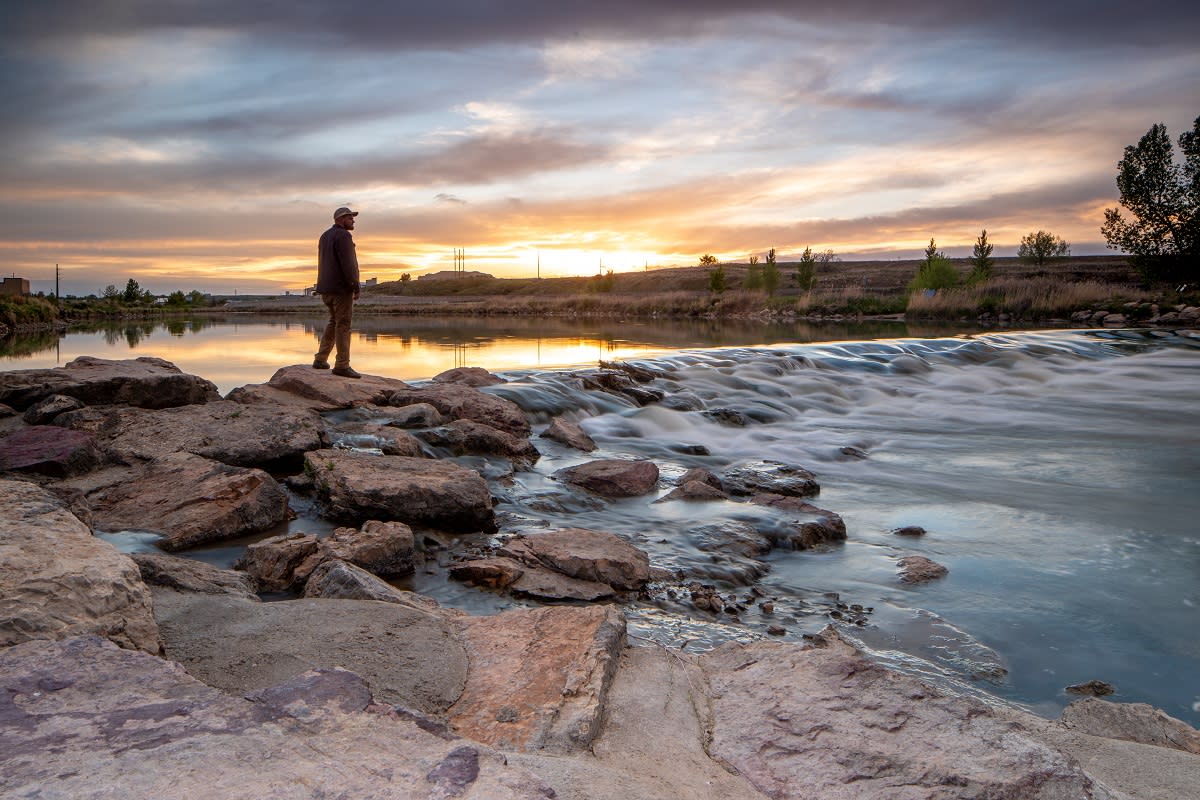 If you've never seen a Wyoming sunrise or sunset over Alcova Reservoir or at Fremont Canyon, now's the perfect time. Cozy up at a spot near the water or overlooking the canyon and have a cup of coffee, look for wildlife and simply soak it all in. With the amount of open space, you might not even see anyone else there.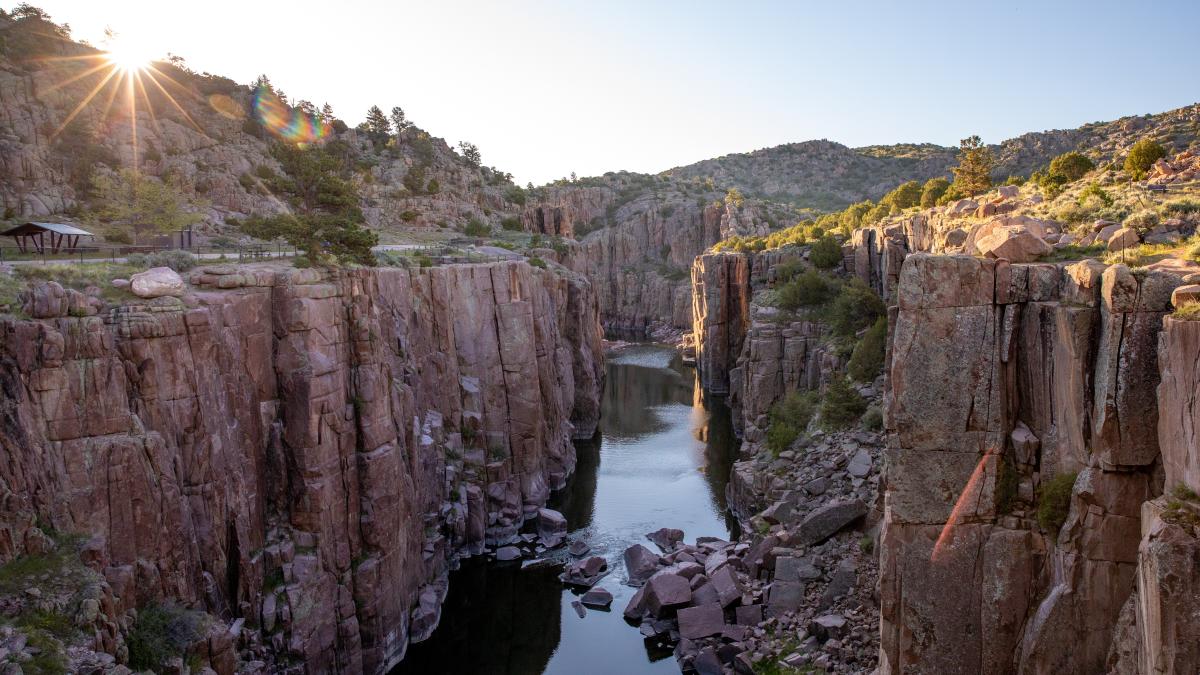 In case you missed it, Casper's Platte River Trails twist and turn for nearly 11 miles throughout our community. There's a pretty good chance you're near parts of the trails right now. Stretch your legs and get some vitamin D by strolling, running, biking or walking your dog on our extensive trail system. As you go, you can learn about the Casper area with this GPS enabled tour.
Walk your Dog at Morad Park
If you have a dog that is thrilled you're home but anxious to get outside, head to Morad Park, where dogs can be off leash. A part of the Platte River Trails System, this trail is also a natural area with great wildlife viewing.
If there's one thing we know about Casper, it's that we look after each other. We know we will come through this even better than before.
Read more about Casper's response to COVID-19 here.