If you haven't heard yet, Casper has recently welcomed two new breweries to town, bringing our total number of amazing, local breweries to five! So for all of the craft beer lovers out there, it's time to plan a trip to Casper and get a taste of the west. To help you plan your trip, here's an inside look at each stop you'll be making on your brewery tour.
With 14 different beers on tap, Gruner Brothers is the largest brewery in town. They have a huge taproom with an outdoor patio where you'll get to sip your beer while gazing at an amazing view of Casper. Along with their wide-variety of beer, you'll find Ludovico Farm to Wood Flame in the kitchen serving delicious New York, Chicago and other styles of pizza. Click here to check their Facebook page as they often have live music featuring local musicians.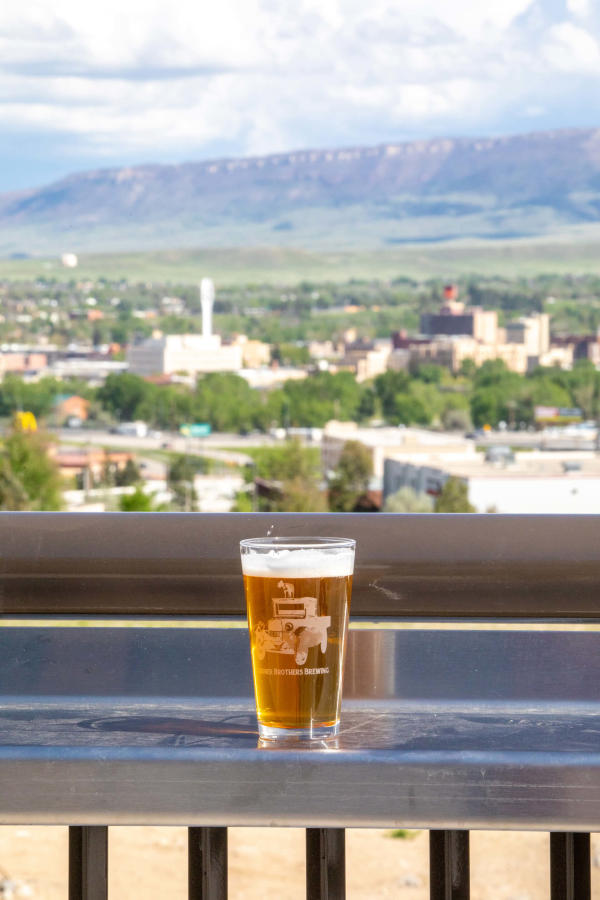 Skull Tree might be a bit smaller than Gruner Brothers, but with 6-7 beers on tap, they still have a lot to offer. Their more intimate taproom allows you to get an up-close view of the brewing process. Watching beer brew while you drink it is a unique experience, and one that you don't get at most places. Skull Tree also has an outdoor patio and is often visited by a few of Casper's local food trucks.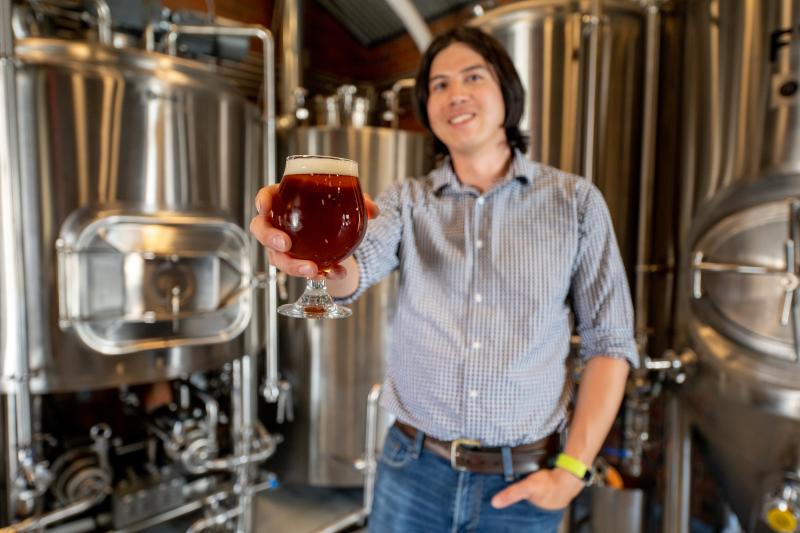 One of Casper's newest breweries, Oil City Beer Company is already making a name for themselves due to the popularity of their corn hole tournaments. In all honestly, what's better than craft beer and a friendly game of corn hole with friends? A few of their regulars include an American red ale, a Belgian witbier and the Severance Pale Ale, and with a variety of specialty brewed sodas, kids are encouraged to come join in on the fun, too.
Frontier Brewing Company is one of those places that just has everything. From live music to trivia nights, the entertainment here is top-notch, just like the free popcorn. With 2-3 of their own beers on tap, they also offer styles from our local breweries and other Wyoming and western breweries as well. Their self-serve taproom adds to their unique experience as you'll pay by the ounce, allowing you to try a little bit of everything without getting your card declined at the end of the night. 
*Due to Covid-19, Frontier Brewing Company has paused the self service process and will be taking orders at the counter to keep customers safe*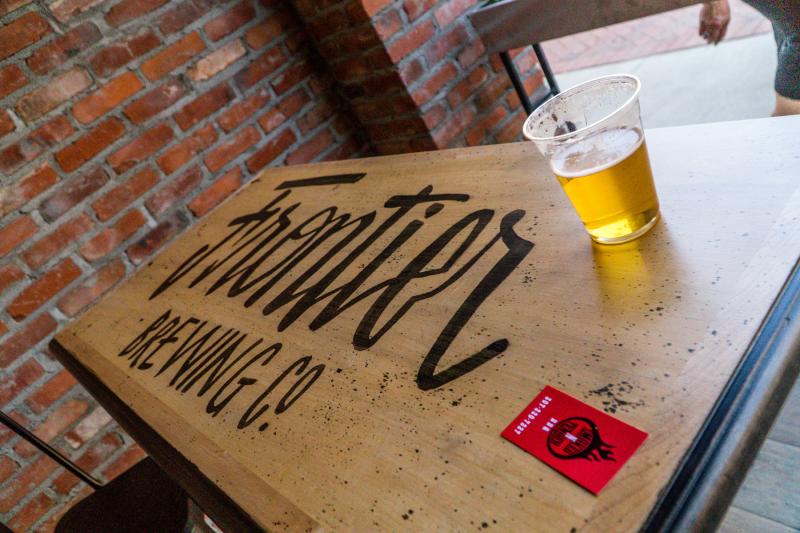 With the amount of local hearts that Mountain Hops Brew House has already won over, it's hard to believe that they are so new to Casper. But with great tasting beer and their ability to always have a delicious food truck or two right outside the door, you'll understand once you get there. The brewery has put in work to provide a beautiful outdoor patio where you can sit down and play one of the many board games they store in the taproom or just relax in the sun. If you plan ahead, you can even join them for their Beer Yoga events from early summer through the fall.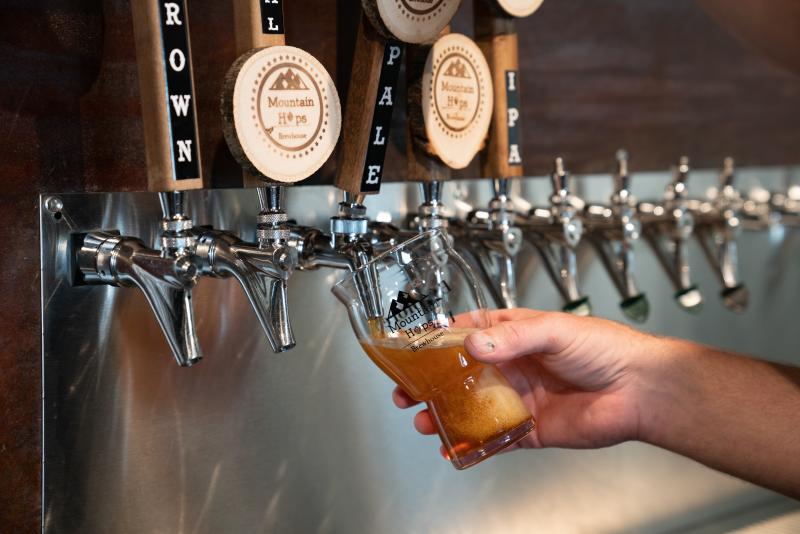 Just make sure that when you come to Casper, you come thirsty because there's plenty of delicious beer calling your name.