Mountain bikes seem to be a hot commodity this summer, so it only makes sense to brag about the incredible mountain biking trails in Casper where riders can put them to use. With more than 50 miles of multi-use, well-marked trails of varying difficulties on Casper Mountain, trails featuring scenic views of the North Platte River and paved trails throughout our beautiful parks, here are some of the best places to ride in Casper.
Located just past the Casper Mountain Trails Center, this four mile, single-track dirt ride is perfect for any rider. In the summer, mountain bikers can cruise through four fast miles on groomed trails with features like burned corners that carry smoothly one after the next. And while beginners will appreciate maintaining their speed along this fast course, at 8,000 feet of elevation, the Eadsville Trail is a serious cardio workout. While you're riding, make sure to stop and enjoy the views of the stunning area which includes granite rock features.

Similar to Eadsville Trail, Muddy Mountain is ideal for any and all riders. This 3.4 mile trail immerses you in a dense forest filled with colorful trees and wildlife and is all about quiet and seclusion. The trail head for this single-track ride can be found by following Casper Mountain Road until it turns into Muddy Mountain Road, it's unmarked, however you'll find the start of it next to the green gate just past the Rim Campground. 

If you're looking for a beginner or intermediate trail that's in town and easily accessible, the Crossroads Park Trail is perfect. This Flowy, fast and smooth single track dirt trail is ridable year round and begins at Mike Lansing Field, which is located near several downtown Casper hotels. Ride comfortably and cruise through this scenic area which is filled with views of the North Platte River or push yourself by speeding through corners and hitting the small bumps and jumps along the way. 

If you're in the mood for a leisurely ride and just want to enjoy some scenery and possibly even watch some wildlife along the way, grab your bikes and head over to Edness Kimball Wilkins State Park. Ideal for picnics, bird watching and swimming, this park has a paved biking trail that's perfect for the casual rider. We'd even recommend packing a picnic and eating lunch next to the lake.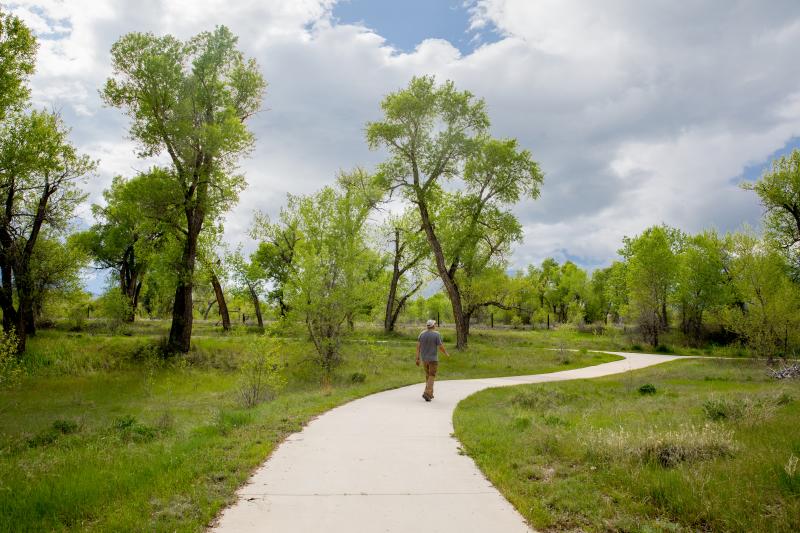 Not only will you get an up-close look at everything that the North Platte River has to offer, but you'll also get to see the new art along the trails on this easy, paved ride. The 11 mile-long trail system is a literal thread between Casper's urban and natural landscapes as it offers views of the mountain, river and metropolitan skyline from just about anywhere.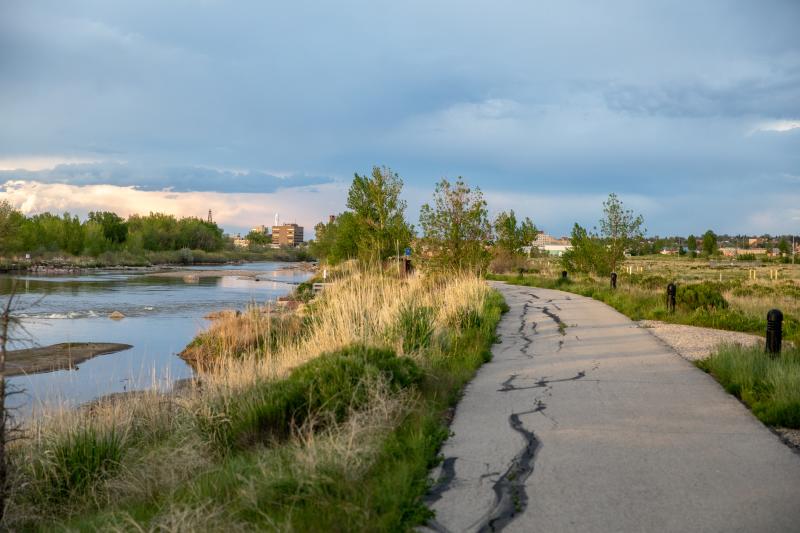 With so many trails for mountain biking, you could spend an entire weekend in Casper without even taking your feet off of your pedals. You'll probably get a little tired, but it's certainly possible.