Fort Caspar Museum and Historic Site
details
Casper took its name from Fort Caspar, a fully reconstructed frontier outpost which draws large numbers of visitors every year. It was named after Lieutenant Caspar Collins, who was killed in the 1865 Battle of Platte Bridge Station against the Lakota and Cheyenne. The Fort Caspar Museum features reconstructed buildings, including a stockade and a replica of the Mormon ferry that operated in Casper from 1847-1849. Head inside the Interpretive Center where you can walk through Casper's first 100 years with objects from the museum's collection and learn about the community's history through interactive videos.
Map
Meeting Facilities
Facility Info
Largest Room 1845
Total Sq. Ft. 2445
Theatre Capacity 120
Rounds 0
Banquet Capacity 80
Number of Rooms 2
Classroom Capacity 20
Events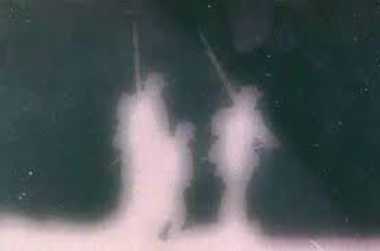 Oct 19
Ghost Tours at Fort Caspar
Dates vary between October 19, 2019 - October 26, 2019
Casper, Wyoming – (October 3, 2019) Calling all Ghost Hunters! Fort Caspar Museum and the Casper Area Paranormal Seekers...