It's that time of year again. Cue the holiday season in Central Wyoming! A fresh blanket of snow has covered the peaks of Casper Mountain, the holiday event calendar is packed and the community Christmas tree is finally standing tall at David Street Station. 
With the holidays at our fingertips, we know that all of you are prepping for the most magical time of year. As you make your lists and check them twice, we encourage you to shop local first this season. From local artists and makers to neighborhood boutiques and staple shops, Casper has everything you could need and more to make this holiday the most special of all. 
So what are you waiting for? Forgo your Amazon cart and take your shopping habits to the streets! To help put you on the best finds in the city, we've put together 10 Small Businesses in Casper that Deserve a Spot Under Your Tree This Year. Discover them below:
1. WIND CITY BOOKS
Name a better feeling than cuddling up on the couch with the dog, opening up a new read and taking in the smell of crisp pages? We will wait. When it comes to heartfelt local gifts bound to spark a sense of wonder, look no further than Wind City Books in Downtown Casper. Not only is this local gem the perfect place to escape to on a snowy day, but they truly have a little something for everyone. Oh, did we mention they stack their shelves with the best Wyoming authors and artists such as Zak Pullen, CJ Box and more? Give a gift worthy of night stand glory this year, and add Wind City Books to your shopping list!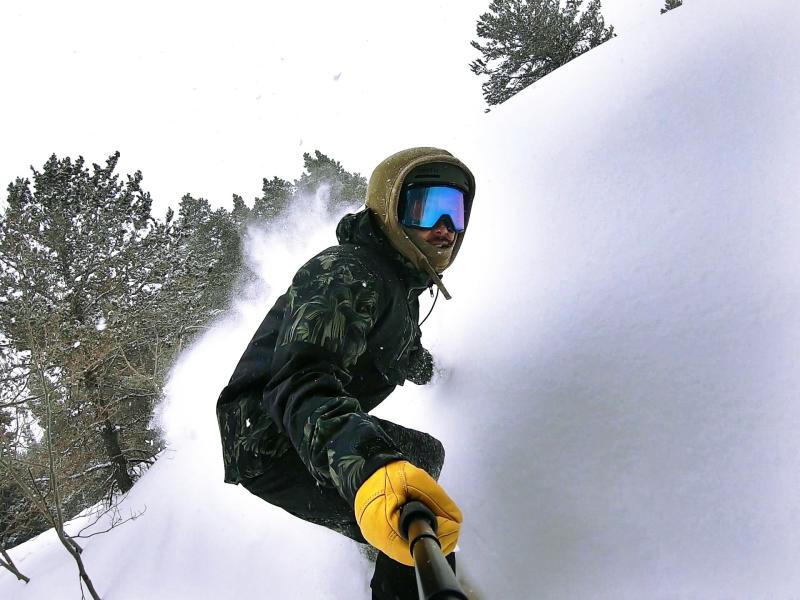 Photo: @forever_west307
2. MOUNTAIN SPORTS
Meet the G.O.A.T. of all Wyoming outdoor shops. Mountain Sports is heaven on Earth for the thrill seekers and explorers on your list. From must-have outdoor apparel to bikes, skis, boards, snowshoes and more, this beloved, local hideaway is sure to set you up for your next adventure. Better yet, their customer service and professional recommendations are almost as good as their selection. 
3. WYLD GEAR
Allow us to introduce you to the locally owned, gear outfitter you never knew you needed - until now. WYLD Gear may have roots in Casper. However, they are on a mission to inspire those around them to explore the world. From pro-grade coolers to sustainable drinkware, the WYLD Gear collection will not only assist you in staying the course, but they will have just about anyone feeling like a true Wyoming local this holiday season. Shop online and #gowyld!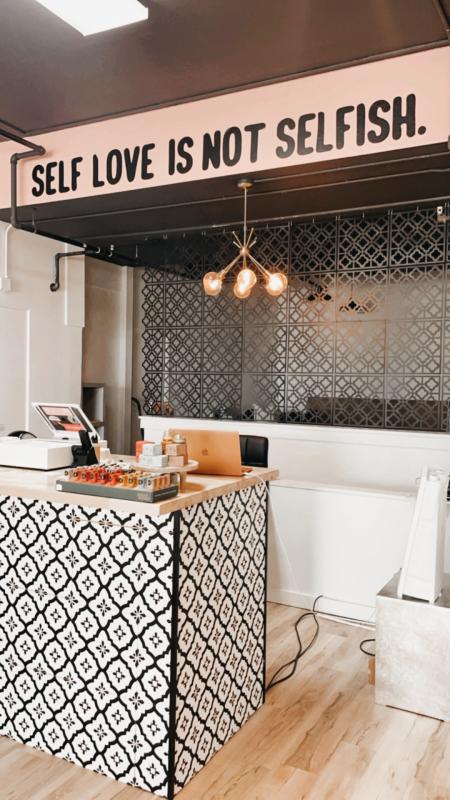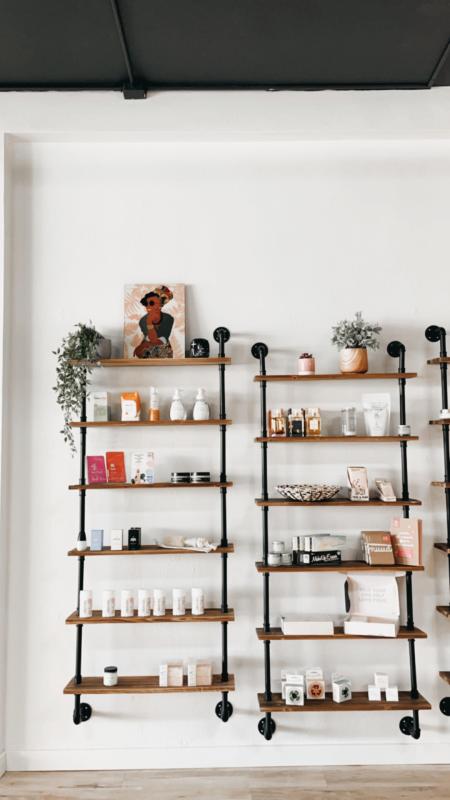 4. SHE
Oh SHE, where do we even start? This modern, local boutique, specializing in feminine health and women's lifestyle products, was started by a mother and daughter duo back in 2020. And although they are new to the scene, they have fully captured the hearts of locals. A genuine brand story meets trending, crush worthy products in SHE, and you would be crazy not to shop here for the special women in your life. The aesthetic is inviting and the owners are contagious. High end skin care and beauty products, women's health goods, athleisure, candles and more. Consider our stockings full with SHE! Visit them at 136 S Wolcott Suite 102 downtown and follow them on Instagram for a behind the scenes look @she.co
5. FRANK'S BUTCHER SHOP 
If you're struggling to find the perfect little something for the men in your life, let Frank's Butcher Shop take it from here. This locally owned meat haven resides in a big, red barn off of CY Ave - just a short drive West from downtown. Yet don't be fooled by their classic western aesthetics. Take a step inside and become memorized by their curated selection of cuts, rubs, booze, beer and more. Whether you're on the hunt for the perfect gift for a father-in-law or your impossible spouse, Frank's understood the assignment. Insider tip: carve out an extra half hour here. They have a bar inside! Let's face it... after all that shopping, you may just need a cold one!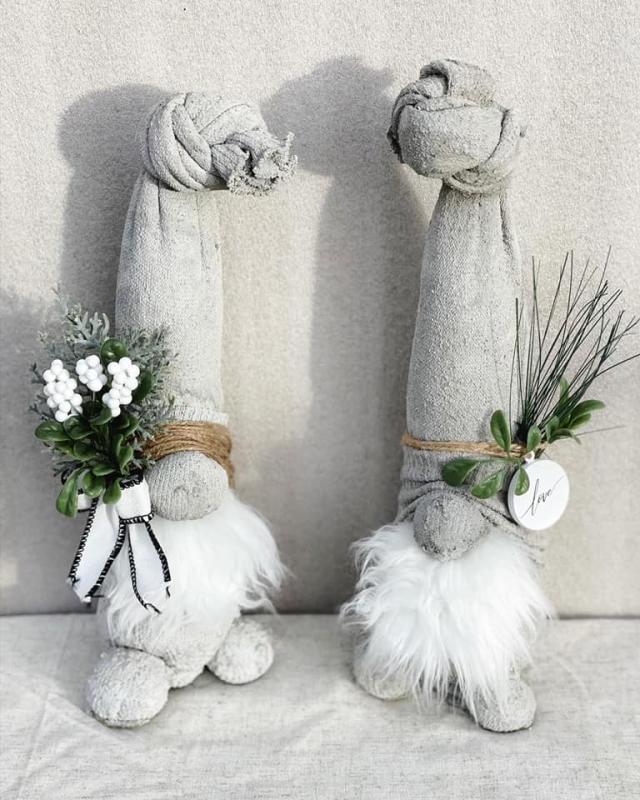 Photo: @craftycorra
6. CORRA'S CRAFTY CREATIONS
Concrete creations for the crafty folks on your holiday list - meet Corra's craft creations. Another local, mother daughter duo in the lineup, these creative ladies seem to be the talk of the town this year. From unique pots and planters to seasonal, custom decor, Corra's Crafty Creations is sure to handmake you a gift that will be treasured for years and years to come. Follow along with them on Instagram and watch for their pop-up holidays shows @craftycorra
7. SPRUCE 2 BEAUTY BAR
It's high time to spruce up and celebrate the ladies in your life. From massages and manicures to beauty therapy and more, Spruce 2 Beauty Bar is the perfect way to spoil the lady on your list. A gift card to the beauty bar downtown is the perfect idea for someone who doesn't necessarily "need" anything, because self love never ever goes out of style.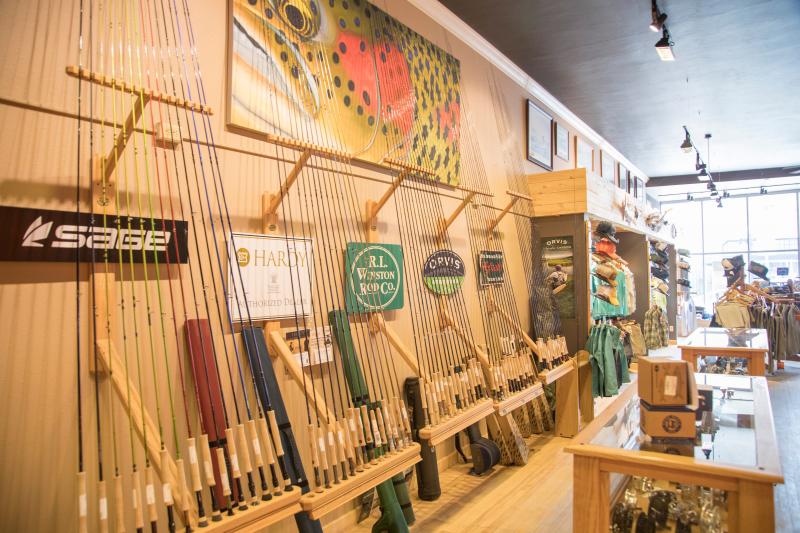 8. UGLY BUG FLY SHOP
Because casting and catching a trophy trout is always a hit under the tree. Ugly Bug Fly Shop is on the top of our local gift giving guide forever and ever! From a guided trip with friends to branded merch, river essentials, gear and more, you're sure to spread lots of love with this present. Stop on in and see what you can find at their shop downtown at 240 South Center St.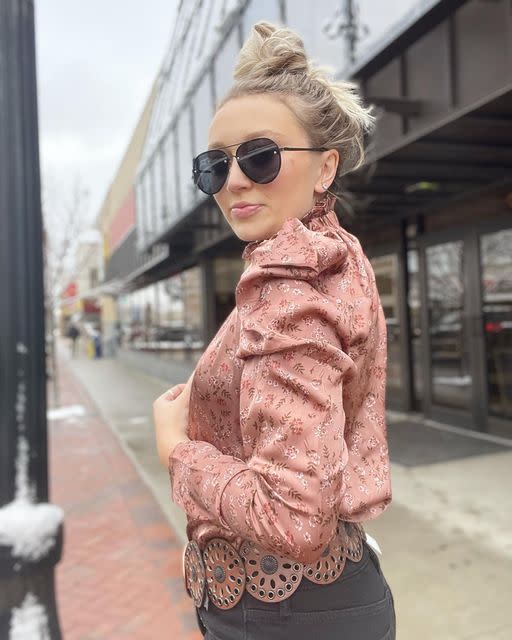 Photo: Facebook - The Shade Tree 
9. THE SHADE TREE BOUTIQUE 
If there is one boutique in Casper worth wrapping up with extra love, it's The Shade Tree. A local staple, this woman owned boutique is known for keeping the local community stylish and trendy. Whether you're shopping for a fashionista or you're on the hunt for the perfect accessory for your teenager, you've met your muse here. Revel in their collection at their storefront located in the Atrium Plaza on the corner of Wolcott and 2nd St and follow them on Facebook for a behind the scenes look. 
10. BACKWARDS DISTILLING 
Backwards or bust! Rounding out our local shopping favorites is our iconic, local distiller - Backwards Distilling Co. From American Whiskey, Contortionist Gin, Milk Can Moonshine and more, a little bottle under the tree is sure to brighten the season for your spirited loved one. Pour it up and cheers to a slow holiday season with the people who matter most (& giving the best gifts in the family)!
There you have it! A guide to gift giving the Wyoming way! What are your favorite local shops to splurge at this season? Tag us in your shopping posts @visit.casper for a chance to be featured!