The holiday season always seems to sneak up on us. One day you're eating turkey and watching football, and the next day it's Christmas Eve and you're trying to handcraft all your gifts because the mall is closed and you still have shopping to do. But don't stress, we're here to help. Check out our holiday gift guide highlighting local shops and artisans in Casper to get a head start on your holiday shopping!
1. Scarlow's Gallery, Art & Coffee
For all the art lovers in your life, Scarlow's Gallery, Art & Coffee has your back! There you'll find a wonderful variety of art supplies, custom framing options, and even unique pieces from local artists. Add a gift card for coffee and you're sure to have the perfect gift.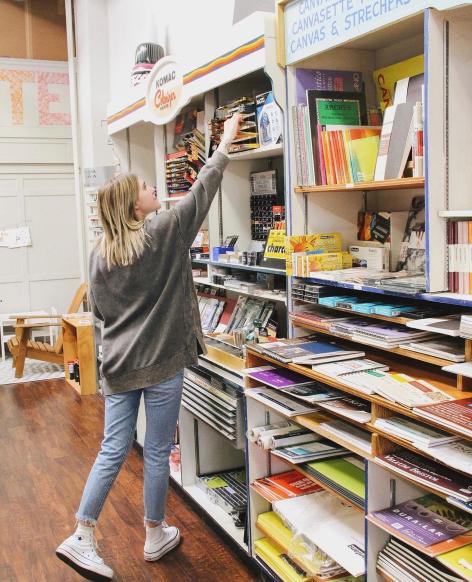 Photo: Scarlow's Gallery, Art & Coffee
2. The Lovely Lemon Juice Co.
Located in the heart of downtown Casper, The Lovely Lemon Juice Co is the perfect gift stop for those people in your life who have wellness on their mind in the new year or all year-round. Their delicious cold-pressed juices are handmade, fresh, and pure. No unfiltered fiber. No added sugar. No added ANYTHING. Pair one of your favorite cold-pressed juices with a gift card for your health conscious loved ones.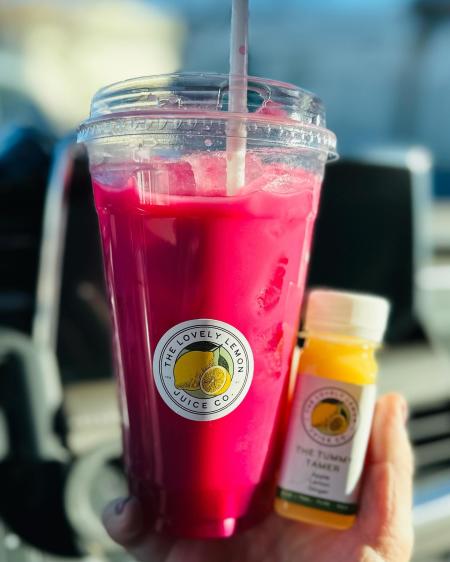 Photo: Lovely Lemon Juice Co.
3. Pure Impressions
With over 6,500 reviews and a five-star rating on Etsy, Pure Impressions is local to Casper and specializes in stunning handmade jewelry. Their unique collection ranges from rings, bracelets, earrings and necklaces with a wide variety of designs that would make a perfect gift for a mother, daughter or even a friend. Click here to visit their online shop and browse through the entire list of items.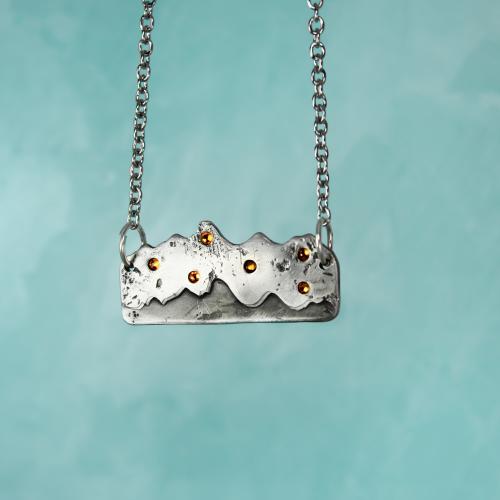 Photo: Pure Impressions Design
4. Casper Mountain Winter Adventure
When the snow starts falling we know it's time to start counting down the days to all the winter adventures that can be had on Casper Mountain. Perfect gifts for the winter sports enthusiast in your life could include a season pass to Hogadon Basin Ski Area they also have a night skiing add-on this year. Along with unlimited access to an amazing trail system, the season pass gives users a number of perks, such as discounts to other ski resorts in the area. Click here to visit their website for pricing. If you don't have any downhill junkies on your Christmas list, a season pass to the Nordic skiing trails on Casper Mountain is another experience that any outdoor adventurer would love. With miles of trails to explore on cross country skis, snowshoes or a fat bike, whoever receives this gift could be spending their entire winter up on Casper Mountain. Click here for information on pricing and where to rent equipment.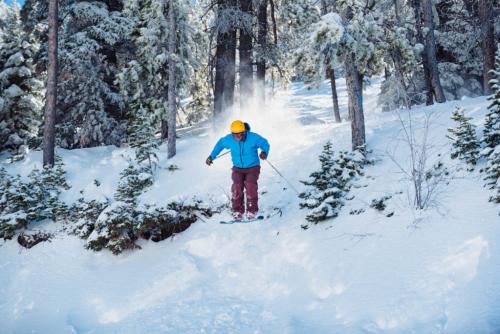 5. The Merry Peddler at Vita Sana Olive Oil Company
Shopping for someone who loves all things cooking and baking? The Merry Peddler is the place for you! They are Casper's only fully dedicated kitchen store located in another wonderful gift spot, Vita Sana Olive Oil Company. You can find all the great kitchen accessories and tools the chef in your life needs right here or gift them a basket filled with unique olive oils, vinegars, jams, or teas. Shop their new location at 341 W. Yellowstone Hwy in downtown Casper.
6. Cocktails, Coffee or Craft Beer
You may have heard us brag before about the amazing craft beverage scene in Casper. Whether the person on your list loves a great cocktail, locally brewed beer or a perfect cup of coffee, you can put it under the tree this year. Many of Casper's most beloved breweries offer epic merch and gift boxes. Check out Gruner Brother's Brewing t-shirts that feature the artwork from their locally named beers or Frontier Brewing Company's shirts, hats and pint glasses.
For the cocktail connoisseur on your list, you can't go wrong with many of the gift options at Casper's Backwards Distilling Company. With cocktail kits with everything you need to make boozy hot chocolate, old fashioned and sampler sets of their top spirits, you can find something for anyone who loves a craft cocktail. Their shop also includes hats, shirts and jackets so your favorite Backwards fan can sport their brand anytime.
With several iconic coffee shops throughout the heart of downtown Casper, it's common for people to have their own favorite, and a gift card for their morning brew is always a great treat for someone you care about. Pair a gift card with a ceramic mug or bag of coffee beans from their favorite local spot.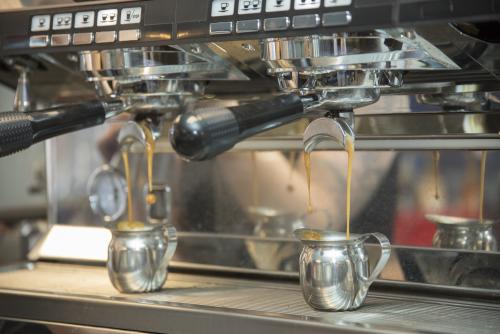 7. Annual Pass to the Casper Aquatic Center
For the person who loves to swim, relax in a hot tub or has a kid who never stops asking to go to the waterpark, a season pass to the Casper Aquatics Center will solve all of their problems. As well as being a perfect place to get away from the cold, the indoor water park will occupy the kiddos all day long and will be a family activity to look forward to every weekend. Click here to visit their website for information on prices, hours and their safety guidelines.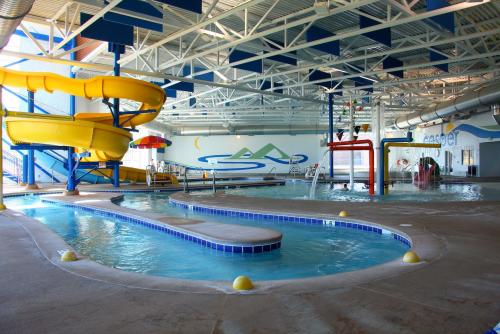 8. The Shade Tree Boutique
For anyone that loves the state of Wyoming, The Shade Tree is a great place to start your shopping. Rambo's Rags exclusively at The Shade Tree Boutique offers great clothing, home goods, and other small gift ideas that are sure to help you find the perfect gift for that one impossible to shop for person on your list. Visit their storefront in downtown Casper or shop their online store!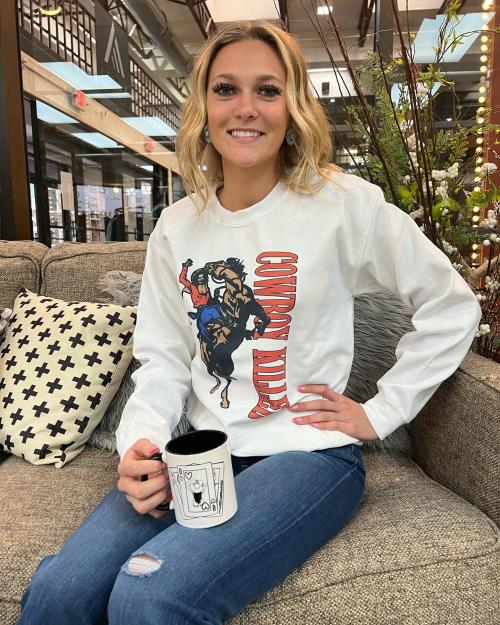 Photo: Shade Tree Boutique
9. Wyoming Made Goods, Treats, and Apparel
There is no better place to find Wyoming-made goods, treats, and apparel than at one of our many seasonal holiday makers markets. Here are a few that are on our calendar before Christmas, but be sure to keep up with all the latest updates at visitcasper.com/events
November 24, 9:30 am - 2:30 pm Black Friday Craft Fair at The Beacon Club
November 25, 10 am - 2 pm Push Holiday Market at Push Yoga and Event Space
December 1 - 2, 8:30 am  - 5 pm Cowboy State Expo at Eastridge Mall
December 8, 6 pm - 9 pm Excel Academy's 5th Annual Holiday Craft Fair & Winter Market
December 9, 9 am - 4 pm Excel Academy's 5th Annual Holiday Craft Fair & Winter Market
December 9, 9 am - 5 pm Winter Craft Show at Sunrise Shopping Center
December 10, 9 am - 4 pm Winter Craft Show at Sunrise Shopping Center
10. Sierra West: The Christmas Store
Did you know Casper has its very own Christmas Store?! Sierra West is a family owned furniture and home goods store with southwester, rust, and elegant offerings. Their beautiful holiday decorations are sure to have you and your loved ones in the Christmas spirit. Find unique ornaments, tree toppers, and other decor for sweet holiday keepsake gifts.
Hopefully these ideas helped you cross off a few Casper-loving friends from your list.
Still looking for more? Check out another blog, 10 Small Businesses That Deserve a Spot Under Your Tree or other local shopping spots for even more gifts from Casper.