Casper is one of those places that's perfect for outdoor adventure and exploration, literally any time of the year. Take a look at a handful of our favorite spots that offer one of the best ways to experience Wyoming: outside.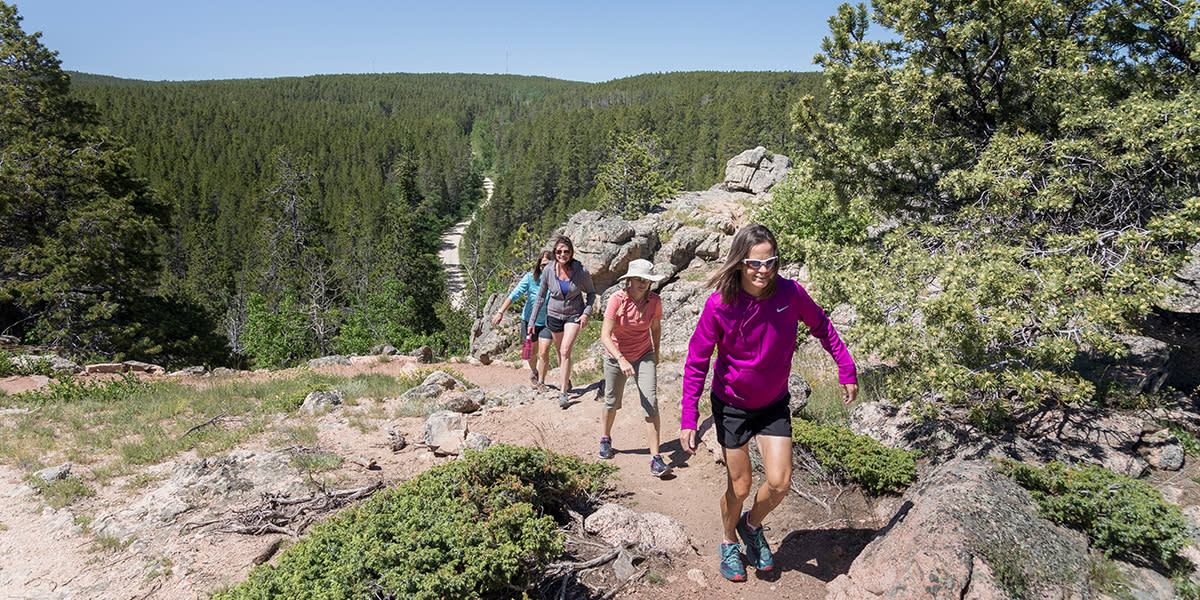 The Outdoor Mecca: Casper Mountain
Anchoring the winter landscape is Casper Mountain—a must-visit and one of the region's most iconic landmarks—which is just a short drive from Downtown Casper. Enjoy Nordic skiing, snowmobiling, snowshoeing or fat biking in the wintertime, and during the spring, summer and fall months, take to hiking or biking the more than 50 miles of well-marked trails, or set your sights on some wildlife watching excursions. One of the city's most unique summer events is the RE/MAX Balloon Roundup Festival, and Casper Mountain provides an excellent lookout point for stunning views of the hot air balloons over the city.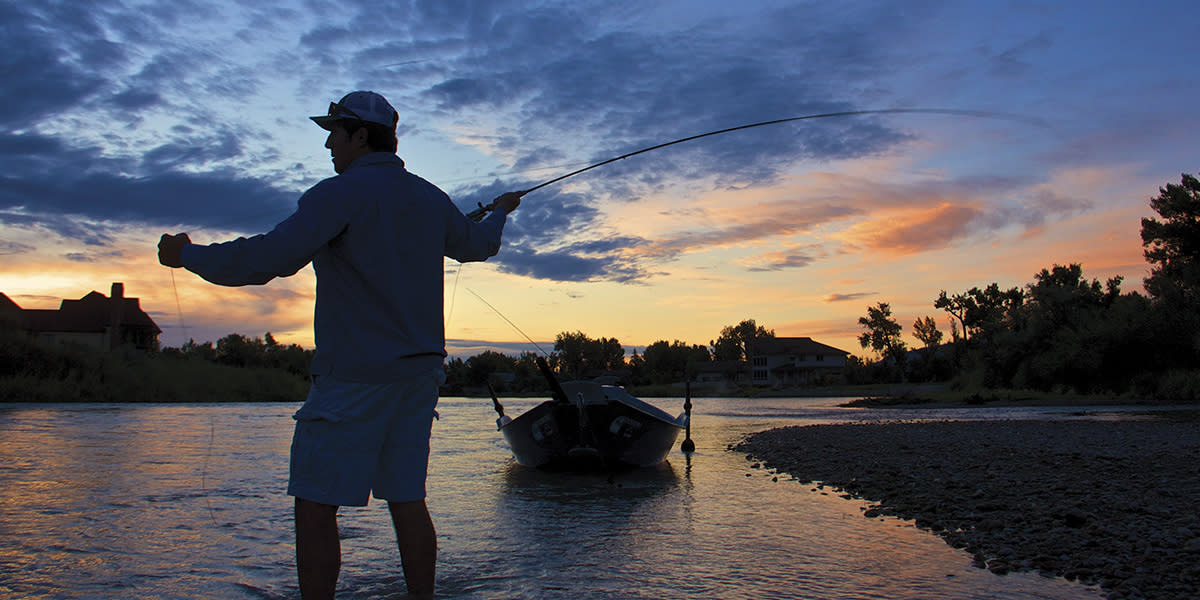 The North Platte River
Flowing through and around Casper is the North Platte River—Wyoming's blue-ribbon river and one of the most iconic fly fishing destinations in the world. Along with some bucket-list fishing, this angler's paradise is perfect for floating, boating and rafting in the warmer months and ice fishing in the winter. The Platte River Trails System is a natural sanctuary where you can meander through 11 paved miles of manicured trails that follow along with the river. Connecting the city's urban assets with its natural beauty, these trails are great to explore any time of the year.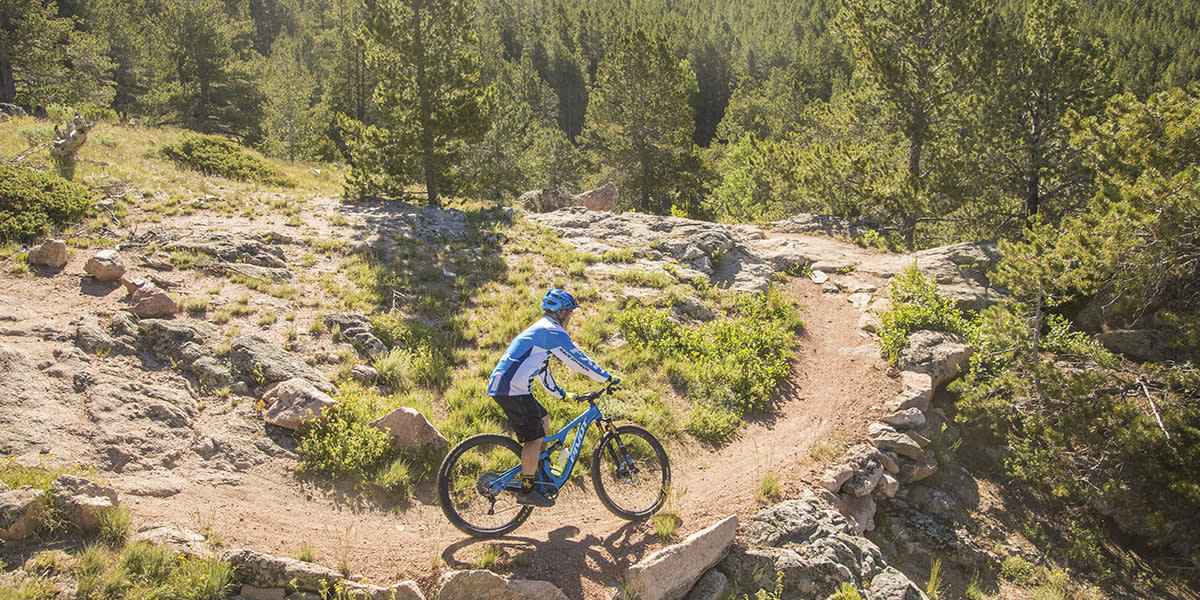 Edness Kimball Wilkins State Park
About 15 minutes from Downtown is the ever-serene Edness Kimball Wilkins State Park. As one of the area's prime birdwatching spots, the park is home to yellow warblers, cedar waxwings, downy woodpeckers and dozens of other species. The park also offers access to the North Platte River, a universally accessible fishing pier (the only one like it in Wyoming) and nearly three miles of paths and trails.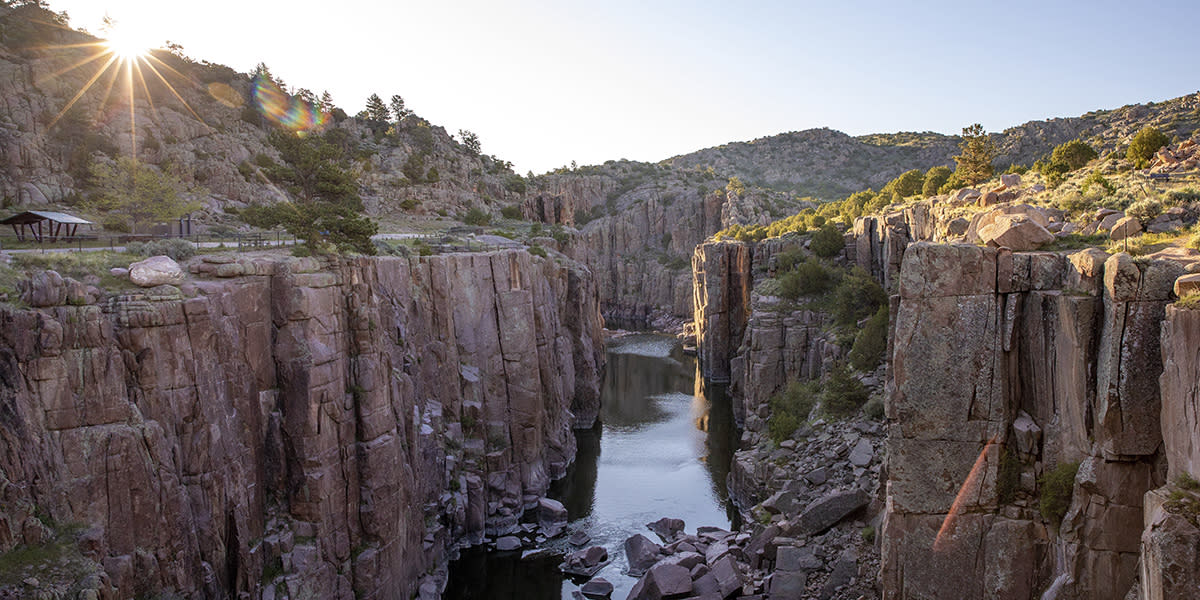 Fremont Canyon
If you venture about 35 miles from Downtown Casper, you'll find one of Wyoming's best-kept hidden treasures, Fremont Canyon. Take a scenic drive or ride out to the canyon and cast a line while you're nestled inside one of the most stunning rock walls in the state. Along with fishing, Fremont Canyon is excellent for kayaking, canoeing or boating, with water access from Alcova Reservoir. (Nearby, Alcova Resort has pontoon boats available to rent, so bring some friends and make a day of it.) For adventures on land, this place is perfect for rock climbing, sightseeing, hiking and mountain biking.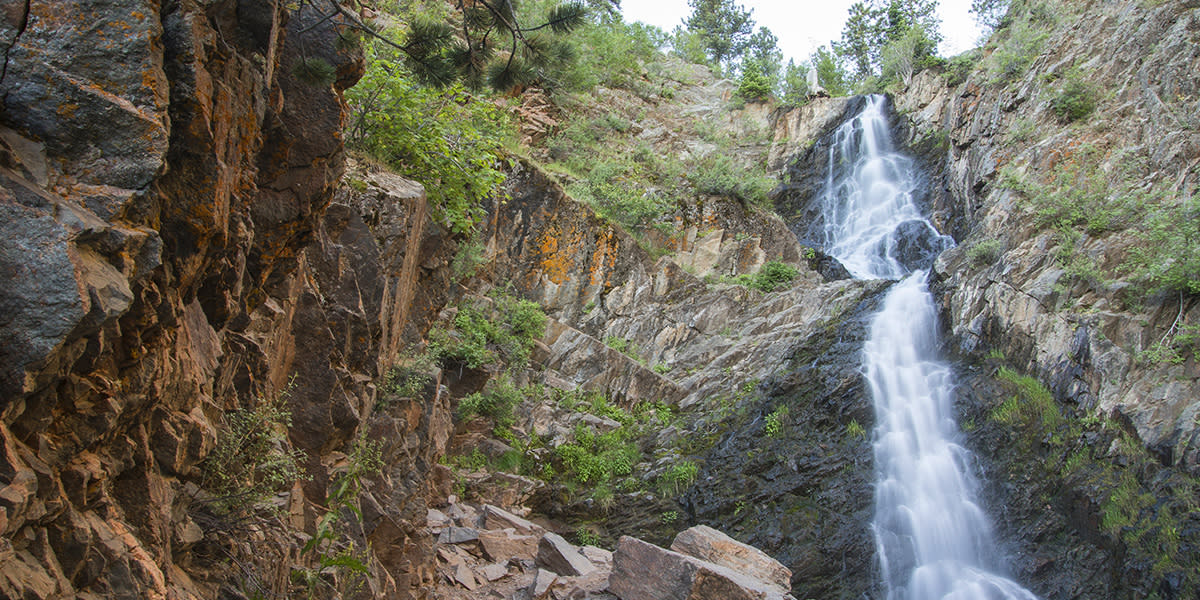 Garden Creek Falls in Rotary Park
At the base of Casper Mountain, you'll find one of the city's most beautiful spots, Garden Creek Falls in Rotary Park. Easily accessible and known as the starting point for some of the area's best hiking, this spot is one of the many outdoor adventures near Downtown Casper and is home to one of the area's most gorgeous waterfalls. Access is year-round, weather permitting.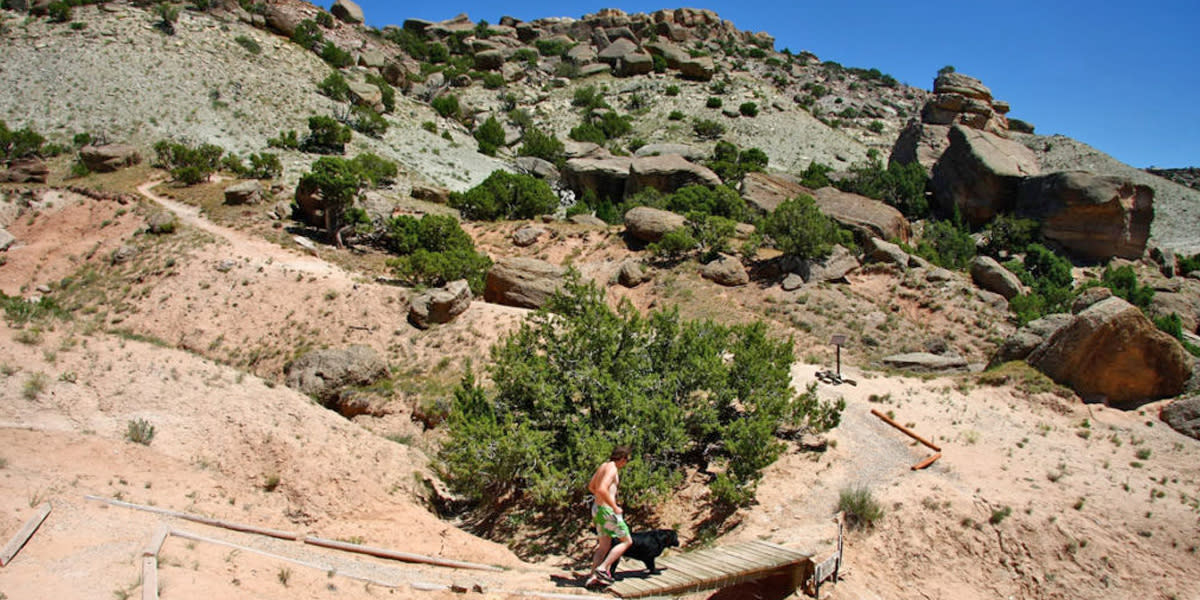 Bonus Attraction: Prehistoric Casper
About 30 miles from Casper is Cottonwood Creek Dinosaur Trails, featuring interpretive signage explaining the geological evolution of the region, as well as some amazing dinosaur fossils discovered in recent years and still in their natural setting.