Cadoma Foundation (Bishop House)
details
The M.L. Bishop Museum, Casper's only house museum, was placed on the National Register of Historic Places because of its association with the development of Casper from a small village to a livestock center and eventually to an oil town. Located on the north side of 2nd Street between Lincoln and Jefferson, visitors can learn the unique history of Casper, Natrona County and Wyoming through the lens of a local family who lived, laughed and labored in this historic home for more than 100 years. The home is available to rent for small group meetings, private parties and more. For more information, visit CadomaFoundation.org Hours: 10am to 2pm on Tuesdays, Thursdays, and Saturdays.
Map
Events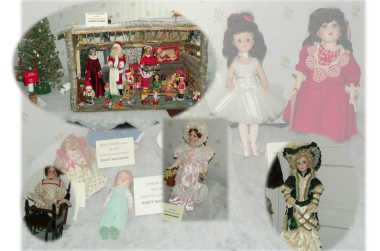 Dec 08
Christmas Doll Exhibit
November 30, 2022 - January 15, 2023
The Historic Bishop Home is all dressed up for the holidays. Stop by to gather some Holiday spirit and view the Historic Doll...