If you are like most humans who need copious amounts of caffeine to survive, then Casper is your beacon of baristas. It's a place that offers some of the best cups of Joe this side of the west.
In addition to the multitude of Starbucks that have kept Casper caffeinated for years (there is one in Target and one in each of the Albertsons' stores, along with locations on Center Street, CY Avenue, and 2nd Street), there are also a number of local coffee shops throughout Casper that will quench your thirst and soothe your spirit - making a great day in Casper even better.
From fellow coffee lovers, here's an inside look at Casper's Coffee Scene.
Metro Coffee Company
Metro Coffee Company or simply 'Metro', as locals call it, is located in the heart of Downtown Casper - right across the street from David Street Station. It hosts live performances (open mics, small concerts, and more) and it features local artists. Metro is a place to read, to study, to work, to speak and to listen. Oh, and it's also a place to pick up a variety of beverages, from regular espressos to their featured menu items, like their 'Black and Tan', 'London Fog', or 'Mango Tango'. They also offer baked goods, breakfast and lunch items and so much more. Metro Coffee Company is more than just a place to grab a coffee; it's the ideal place to spend an entire afternoon.
The Bourgeois Pig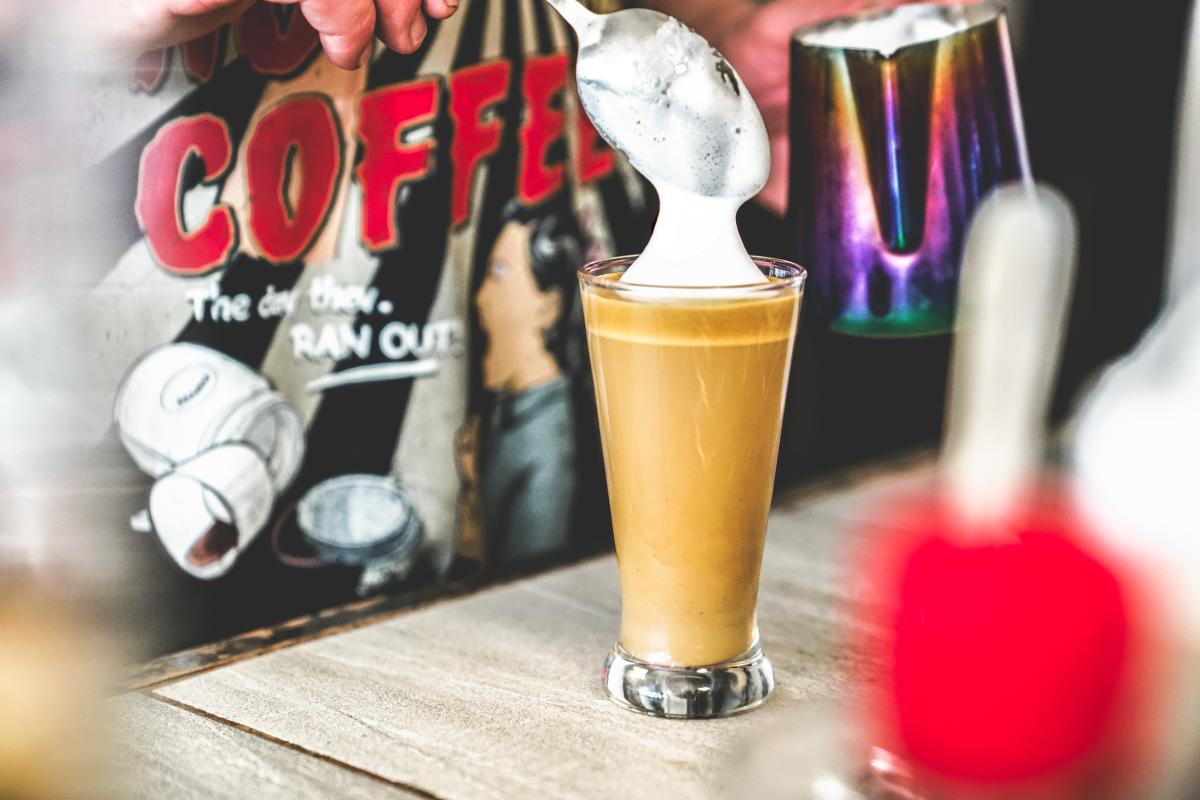 As the name implies, The Bourgeois Pig is a bit 'Bougie', but that's on purpose. Mirrors and various paintings adorn the walls, and various lighting fixtures hang from the ceilings, leading one to question whether this was a coffee shop or a speakeasy from the 1920's. But make no mistake, it's a coffee shop and the endless array of drinks and baked goods serve as a reminder. One thing that sets The Bourgeois Pig apart from other coffee shops is the fact that all of its beans have been roasted locally, right here in Wyoming. The Bourgeois Pig is happy to serve anybody who enjoys locally roasted coffee and sweet treats, both for the stomach and for the eyes.
Scarlow's Art and Coffee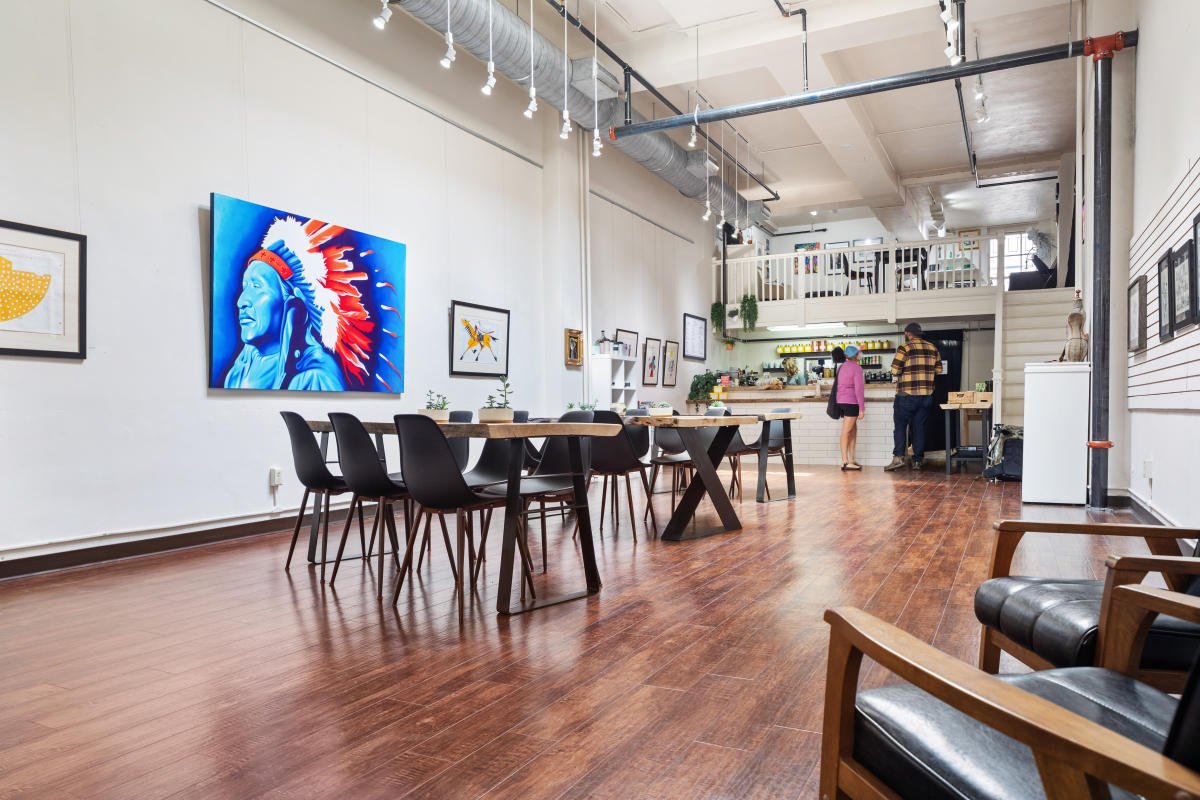 The former Scarlow's Gallery is now Scarlow's Art and Coffee. In 2013, Claire Marlow bought the adjacent building next to Goedickes Custom Framing and Art Supply and turned it into an art gallery that featured local and national artists. She turned the place into Scarlow's Art and Coffee in 2019 and, since then, has been serving up delicious illy coffee, as well as art. Per their own website, "Scarlow's Gallery will always support local artists".
Blue Ridge Coffee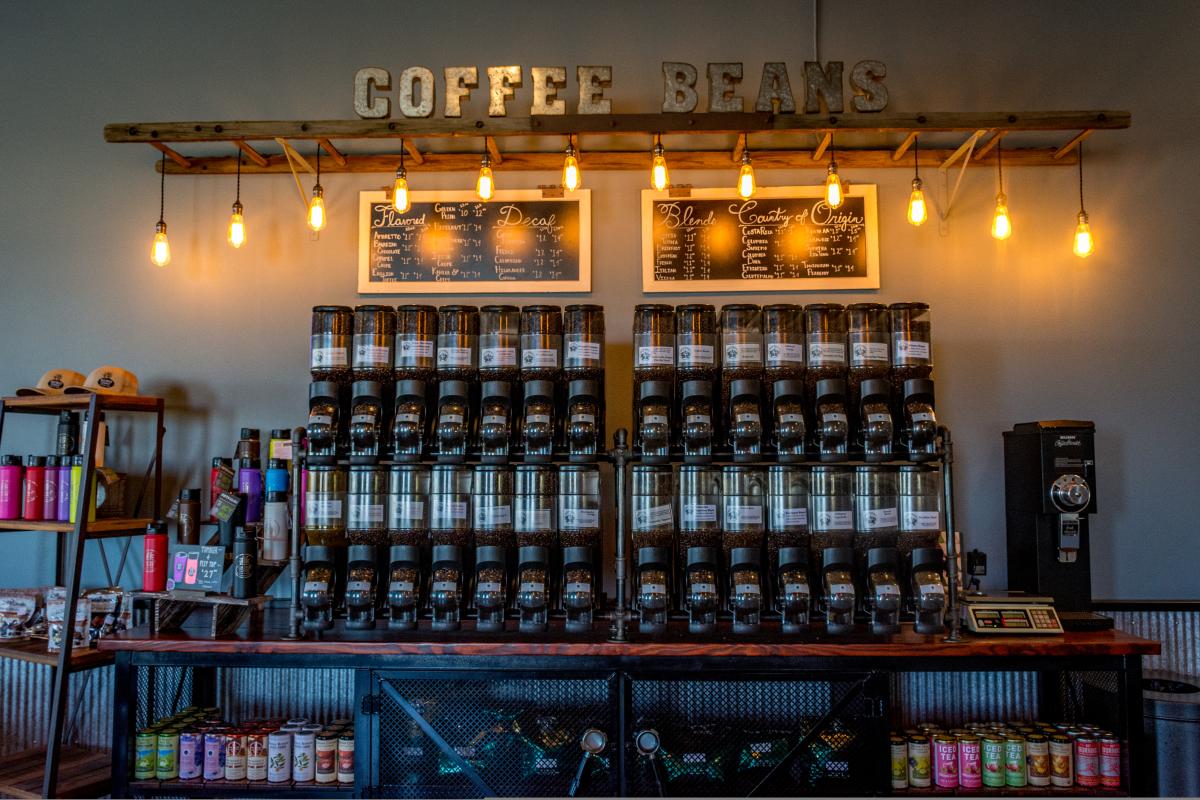 Blue Ridge Coffee is the coffee shop for people who use 'Brunch' as a verb, and we mean that in the best possible way. Luckily, patrons can get brunch and coffee at Blue Ridge. From espresso drinks that will put more of a 'pep' in your step, to sandwich platters you can take home or back to the office, Blue Ridge offers it all. They feature various hot and iced beverages, breakfast sandwiches, pastries, brunch, and lunch items and more. Best of all, you can order everything online if you're in a hurry! But if you have some time to spare, spend it at Blue Ridge Coffee because it will be your new favorite brunch spot.
City Brew Coffee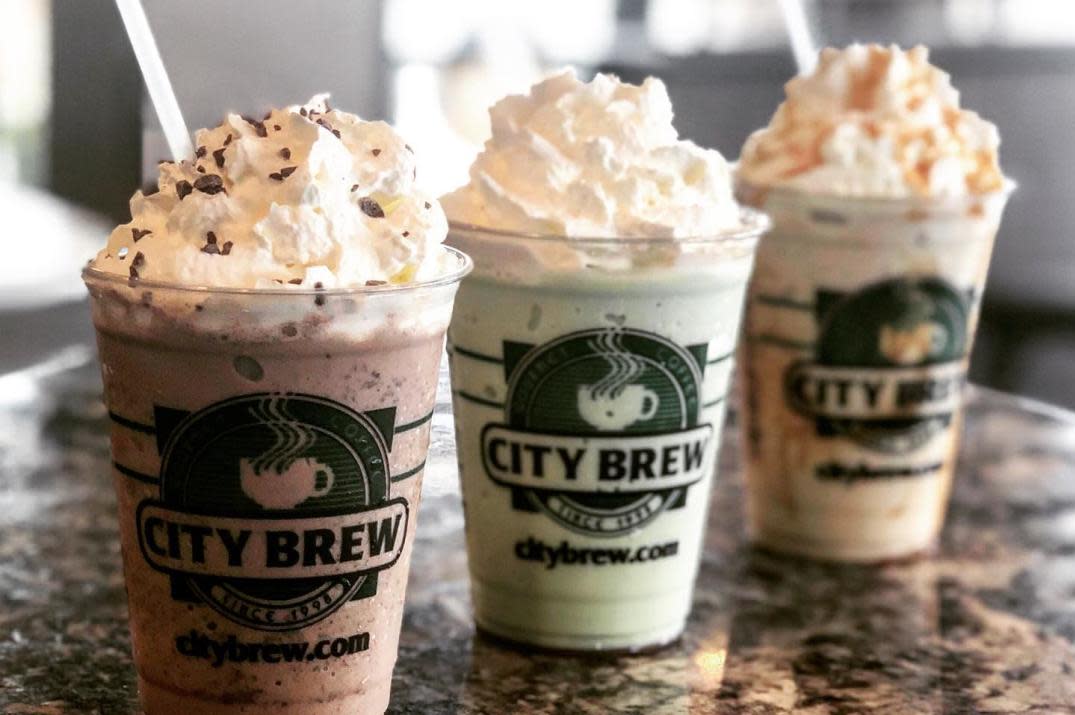 City Brew Coffee wasn't born here, but one of the things that makes the one and only Casper so great, is how accepting it is of transplants. City Brew started as a coffee shop in Montana, but recently moved to Casper and offers two different locations. City Brew calls itself "Your something to look forward to," and it is. It originally started out, as the name implies, as a coffee brewery, roasting and brewing their own beans for commercial sale. Eventually, City Brew became a coffee shop, and one of the best ones at that. City Brew offers all the drinks one would expect from a coffee shop (lattes, mochas, etc.) but it also offers a host of original drinks, like their Coffee Granitas, Huckleberry Green Tea Frappes, smoothies, and more. City Brew also partners with the community for various fundraisers and outreach events, making it truly something to look forward to.
And those are just a few of the awesome coffee shops here in Casper. There are so many more scattered throughout our city and the best way to learn about them is to discover them yourself.
For a full list of the various coffee shops and bakeries in Casper, go here and discover the bevvy of beverages that our town has to offer.