We've all been spending a lot of time in our homes over the past few months, enough time to where a trip to the grocery store or to pick up your take-out order is starting to feel like an adventure. But who are we kidding, we could all use a much bigger adventure than that, and the great outdoors is calling your name. Can we let you in on a little secret? The best way to answer that call is by going camping, right here in Casper. 
Can you think of a better way to socially distance yourself than by spending your days hiking through nature, eating your meals around a fire and spending your nights under a star-lit, Wyoming night sky? Neither can we. 
So to get you started with your trip planning, here are some of the best places to camp in Casper, along with some resources that will help you along the way. 
Also, here's a quick pro tip: Most campsites are first come first serve and that you pay through a box drop, or you can wait for a park ranger to come collect your fee. 
Being secluded on a mountain probably sounds like a dream after spending so much time indoors, and thankfully Casper Mountain has several campgrounds for you to chose from to make it possible. From Bear Trap Meadow, which also happens to be a beautiful place for a picnic, to Tower Hill, Deer Haven and Skunk Hollow, these unique campgrounds will have you embracing the outdoors in no time. While you're on the mountain, you'll be just a short distance away from beautiful hiking and mountain biking trails. We recommend checking out the Bridle Trail, a 4.5 mile hike that showcases some spectacular views of Casper. When you're finished you'll find yourself at Garden Creek Falls, so don't be afraid to walk underneath the waterfall to cool down. Click here for a map that outlines each campground and their amenities.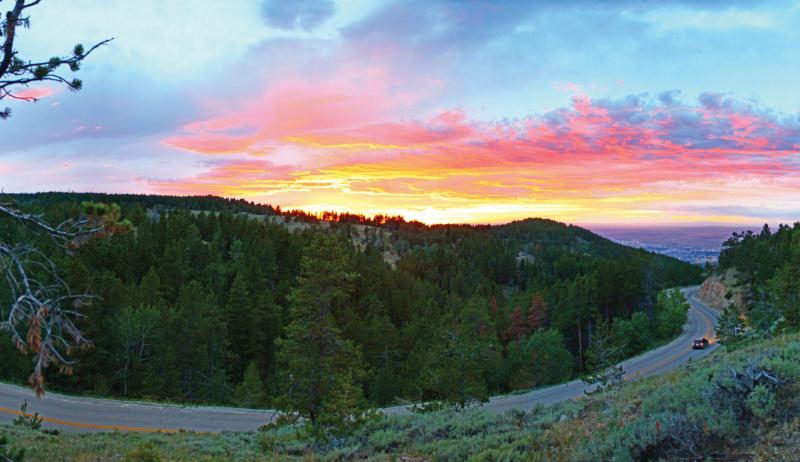 If you're looking to set up camp along the North Platte River, this is one of the best spots to do it. With only four campsites available (tent camping only), this site is first come first serve. However, it's somewhat of a hidden gem and a great place to go for some extra social distancing. The amenities here include picnic tables, shade structures and restrooms. Since you'll be camping along the river, make sure to pack a fishing rod and get a fishing license to catch your daily meals or bring some inflatable tubes so that you can float the river. You'll also be in a prime location for wildlife viewing, so keep your eyes out for deer and antelope. Click here for more information.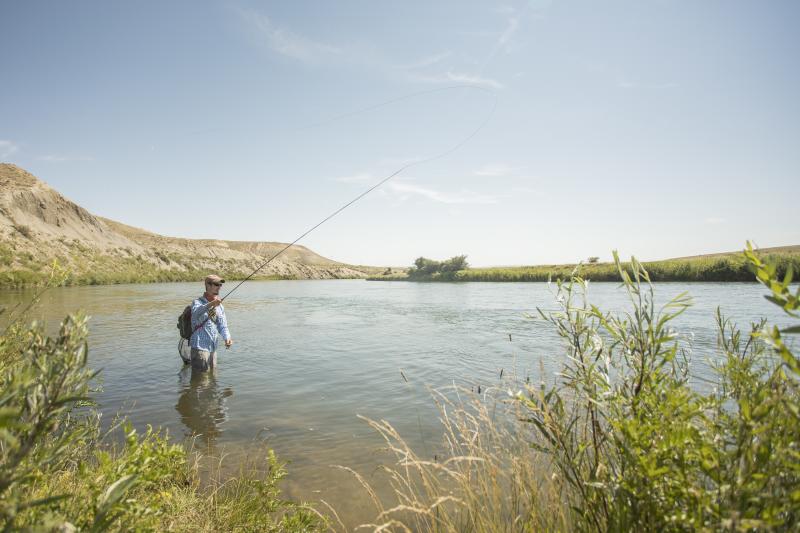 Black Beach Campground at Alcova
Out at Alcova and Fremont Canyon, you might feel overwhelmed by the amount of campground choices you have, but one of the most popular sites is Black Beach. Black Beach Campground will be the first campground you reach as you enter in from the east side of Alcova, and just about every campsite is lake front. The campground has two boat ramps and most campsites have their own picnic shelter. Since there is no water available for campers, you should make sure you come prepared. However, if you need supplies, Sloanes General Store is right down the road and has everything from drinks, toiletries and some of the best ice cream around. In the center of Alcova Resort you'll find Little Sandy Beach & RV area, a designated area for swimming. This area also has a playground for children and beach volleyball for adults or families to enjoy. Alcova also has boats, kayaks, jet skies and canoes available for rent, and new this summer they are offering sunset cruises on the water. For more information on Alcova and everything that the area offers, click here.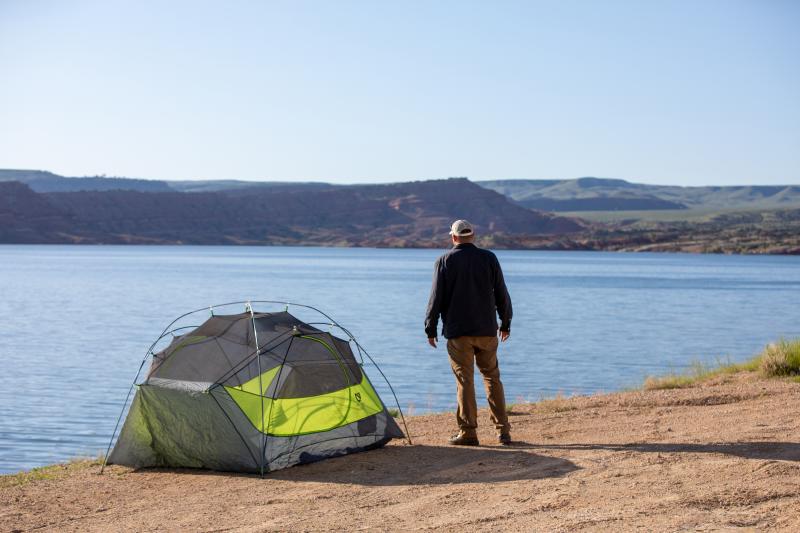 With 84 RV sites and 10 tent sites, this is one of the larger campgrounds in Casper and is only a short drive from downtown. Not only does the campsite feature two private fishing ponds, it also has access to the North Platte River, making it the perfect campground for any fishing enthusiast. This site also includes a playground for children, 24-hour laundry, showers and restrooms, walking trails and a store that sells your basic camping needs. While you're here, make it a priority to visit the Fort Caspar Museum, which is just a short walk away and a great place to learn about some of Casper's earliest history.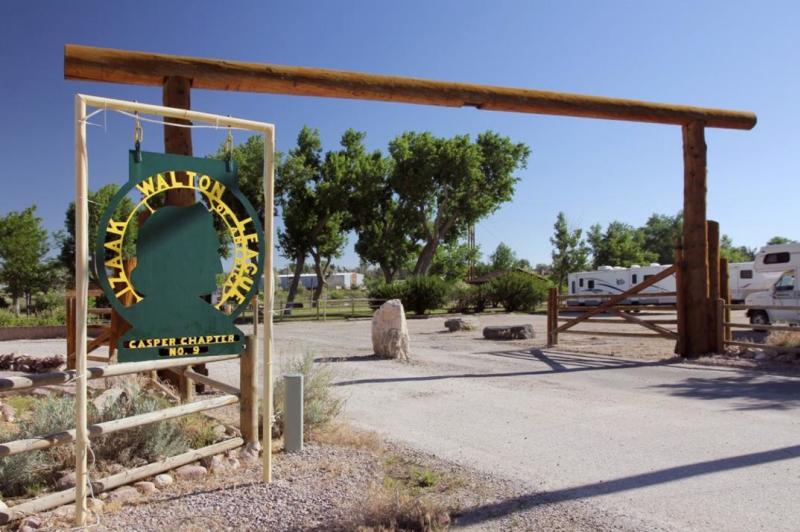 No matter which campground you chose, Casper's great outdoors will be waiting to welcome you. So hurry up and start planning your next adventure, because let's face it, we could all use a breath of fresh air.