When it comes to planning a trip to Casper and building your itinerary, we know it can be a thorough, highly involved process. With so many things to see and experience, it's natural for a question or two to come up. If this sounds like you, take a step back from Google Search and let us take the heavy lifting from here. 
To help you plan the best trip ever, our team gathered up our top questions from visitor's last year and answered them below: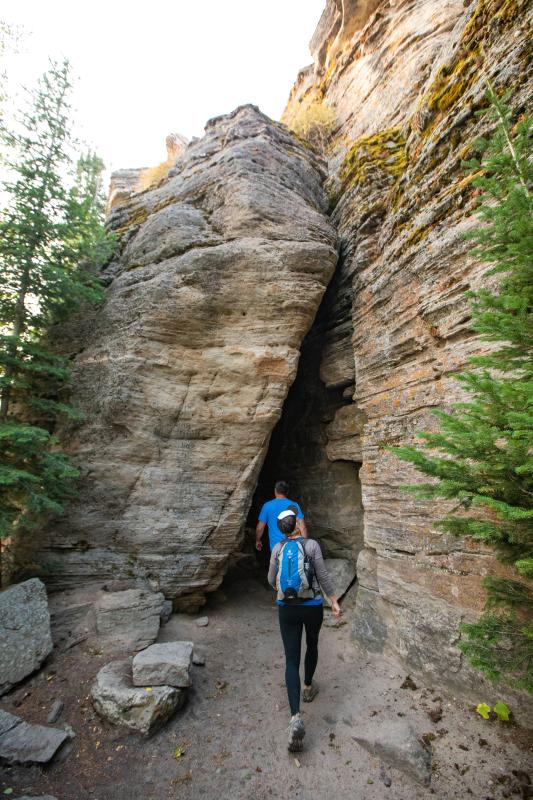 1. Best time of the year to visit Casper?
We believe that unforgettable memories can be made in Casper in all four seasons. However, this truly depends on what calls you to the heart of Wyoming. Our mountain town tends to be busiest in peak summer months (June - August) and for good reason. Not only is the weather ideal for getting outside and exploring, but there is always something to do with our jam-packed, local events calendar - from rodeo and live music to the up-and-coming art scene and can't-miss festivals! If you're looking to beat the crowds while still taking in all Casper has to offer, spring and fall are ideal for a weekend getaway out west. Finally, winter carries a form of magic all its own here in Natrona County. Cozy up indoors and shop the charming boutiques in Downtown Casper, cross off a museum or two on your list or take to Casper Mountain or the North Platte River with the whole like a true Wyoming local. 
2. Casper weather and what to expect?
In true Wyoming fashion, the weather in The Oil City can be unpredictable. Here we experience all four seasons, yet average nearly 300 days of sunshine. In our long winters, we tend to see most snowfall in late winter (January - April). During summer months, it is common for a rainstorm to roll through town in the afternoons. However, it is rare that it stays too long without the clouds clearing and the sun shining through again. 
Here are average temperatures and climate month to month for more information.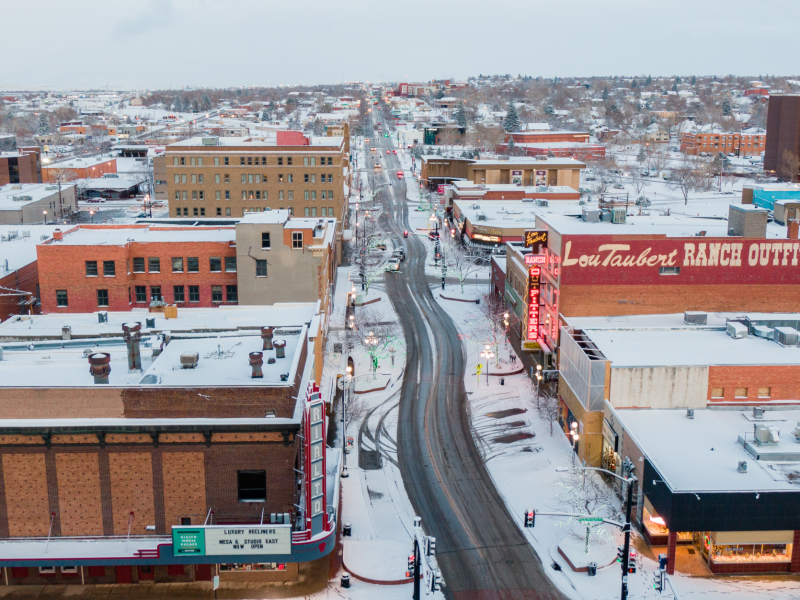 3. Must-see views and sites?
With diverse landscapes and endless wide-open spaces to discover, Casper is full of memorable views and sites that are guaranteed to take your breath away (and may even surprise you). For a panoramic view of the city, drive up to Lookout Point on Casper Mountain, slow down on the viewing deck of the National Historic Trails Interpretive Center or sip on a locally brewed beer on the patio of Gruner Brothers (insider tip - it's one of our favorite places to catch a Wyoming sunset). If you and your crew are wanting in on our secret gems, we always recommend taking the 45min - 1 hour drive West to Fremont Canyon and Alcova Reservoir. This excursion makes for a dream daytrip that will lead you to the iconic Fremont Canyon where red rock walls tower above the North Platte River. From there, follow the backroads along Alcova Reservoir where wildlife roam free and the blue hues of the water compliment the textures of the desert. For mountain folk, escape to Casper Mountain (a 20 min drive from Downtown) where towering pines and sweeping meadows full of wildflowers await you. 
4. Where to camp in Natrona County?
We're just going to come right out and say it... here in Casper, Wyoming we boast some of the best camping in Wyoming. Whether you're pitching a tent or hauling in the family RV, we can ensure that we have your next home away from home right here in our mountain town. Root down close to town at a local campground, escape to the wilds of Casper Mountain or sleep under the stars along Alcova Reservoir. No matter your fancy, we have just the place. 
All camping in and around Casper runs on a reservation system online through Natrona County Parks. A small, nightly fee is required from Wyoming residents as well as visitors. Camping spots are known to book up quickly on the weekends - especially in busy summer months. Therefore, plan ahead and be prepared. 
For more specific recommendations, please don't hesitate to reach out to our office at 307.234.5362. We're happy to help!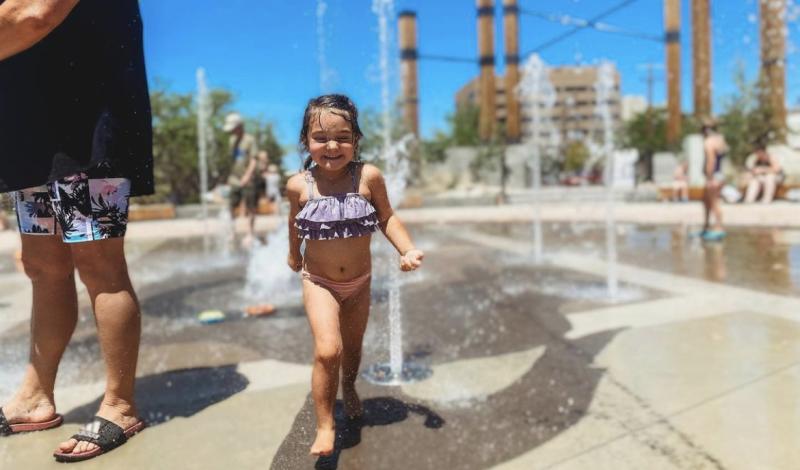 5. What is there to do with kids?
What is there to do NOT with kids? Named "#1 Family Friendly Destination" by Curtis Fleming of Fly Rod Chronicles in 2021, the Casper community is an ideal location for family fun! Whether you're looking to introduce your kiddos to the best of accessible, uninterrupted outdoor recreation or you've built up a bucket list of must-see museums and discovery centers, we have the experience for you and the whole crew. For touchable history, and a unique educational opportunity, be sure to check out The NIC's Discovery Center, the Tate Geological Museum and the National Historic Trails Interpretive Center (NHTIC). For good ol' fashioned fun (and maybe to burn some energy off... we get it), make a stop at Jump Craze, Old Town Family Fun or the Splash Pad at David Street Station. No matter what you pack into the itinerary, we promise your children (and you) will be begging to come back soon!
6. Top rated restaurants and breweries?
We know that Casper is not the first place you think of when a foodie destination comes to mind. However, after your trip here, we hope to change your mind. From iconic staples to crush-worthy food trucks and eateries on the block, Casper's up-and-coming dining and craft scene is catching on like never before. 
For local libations and pours, take a peek at our collection of hometown breweries and distilleries. With 6 (soon to be 7) local microbreweries and one award winning, internationally recognized distillery, Backwards Distlling Co., Casper is the best place in Wyoming to taste the West. Drink Casper Beer and take the Local Ale Trail with friends to not only win a free t-shirt, but discover Casper's finest, locally brewed beer. 
Now to what you've all been waiting for... THE FOOD. Here in Central Wyoming we are known for beef and authentic steakhouses. If this aligns with your cravings, we recommend Silver Fox Steakhouse and FireRock Steakhouse. However, if you're willing to explore and excite your palette, stop into Sherrie's Place (the local's greasy spoon, breakfast go-to), Grant St. Grocery for a captivating seasonal menu of salads and deli sandwiches or Thai Kitchen or Dsasumo for Asian fusion.  
View a full list of our restaurants here. 
7. Best day hike on Casper Mountain?
Although there is a vast trail system that calls Casper Mountain home, our favorite trails to send visitors to are either Garden Creek Falls or the Bridle Trail at Rotary Park. For a moderate, scenic hike to stretch your legs, we always recommend the one mile, in and out hike to Garden Creek Falls. From mountain views, picnic tables and a final destination of our gorgeous waterfall, this one is more than worth it. For a more advanced hike, take to the Bridle Trail. The Bridle Trail is a 4 - 5 mile hike that winds its way through towering pines and trickling waterfalls and eventually takes you over the waterfall and back down to Rotary Park again. Not only is this trail a great workout, but it boasts some of the best views in Casper. Pack a camera! Both hikes' trailheads can be accessed from the Rotary Park parking lot which is about a 15 min drive from downtown Casper. 
For directions simply type "Rotary Park" into your GPS or give us a call at our office.
We hope this helps answer some of your lingering questions as you plan your trip out West to Casper, Wyoming. As always don't hesitate to reach out with questions or if you need more recommendations.