As much as we love summertime and sunshine here in the heart of Wyoming, there is no denying that autumn holds a very special place in our hearts. From the hues that brighten up the mountainsides to the brisk afternoons that make for epic adventures, fall in Casper may be fleeting, yet it is magical. 
Whether you are coming to Wyoming to escape the crowds and soak in our western landscapes or you're on the hunt for some fall family fun around town, we've got just the thing to put you in the spirit. 
Follow along with us as we take you to our favorite fall places, adventures and events. Here are the best ways to enjoy fall in the 5150':
Explore Fremont Canyon
Allow us to introduce you to Central Wyoming's best kept hidden gem - Fremont Canyon. Only a short drive from town, let scenic, country roads lead you through Pathfinder Dam and to the sweeping canyon. Here, red and burnt orange rock walls meet the flowing North Platte River below - creating the perfect backdrop for any visitor or outdoor enthusiast's fall adventure. Accessible from Alcova and Pathfinder reservoirs, Fremont Canyon is a popular sightseeing, fishing, boating and kayaking destination. It was also named the best rock climbing area in the Rockies by Outdoor Elevation Magazine. For stand up paddleboard, kayak or other equipment rentals, check out our local recommendations here.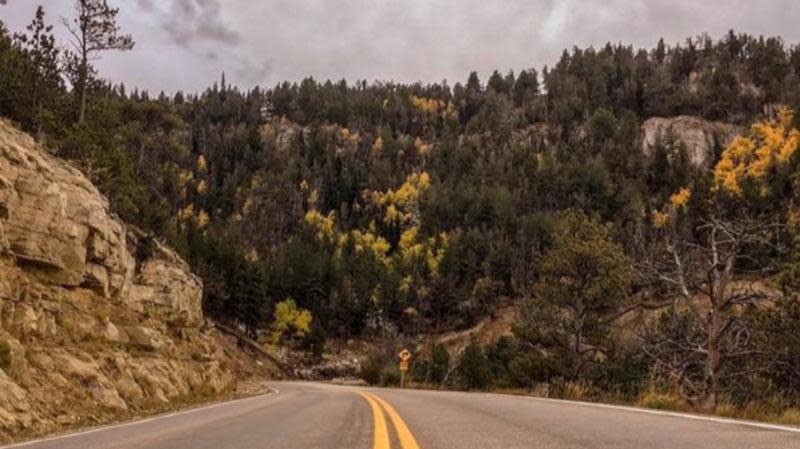 Chase Down the Autumn Hues and Endless Views on Casper Mountain
One of the best times to explore Casper Mountain is during autumn. Just ask a local! With cooler temperatures and bright fall colors peeping through the pines, fall is the perfect time to take a hike on the Bridle Trail or to Garden Creek Falls. Better yet, you don't even have to get out of the car to experience the magic of the season on Casper Mountain and the city below. Plan to stop and soak in Lookout Point from Casper Mountain Road, where you can take in a Wyoming sunset where the prairie meets the Rocky Mountains. Stick around as the sun sets below the horizon as Lookout Point creates an incredible view at night with the city aglow in lights. An old legend holds that the city was designed to resemble Wyoming's iconic bucking horse logo. Although Casper has long since outgrown the silhouette of earlier days, the nostalgia lives on and makes for a bucket list destination.
Get Festive at Green Acres Corn Maze
This year marks Green Acres Corn Maze's 10th anniversary here in Casper! Celebrate the season with a custom, hay bale maze, a petting farm, pumpkin cart rides, a corn pit and more. Spending the day at Green Acres with your crew is truly the ideal way to soak up a perfect autumn setting and have a quintessential fall experience. A dream come true for making memories with your kiddos or elevating your next date idea!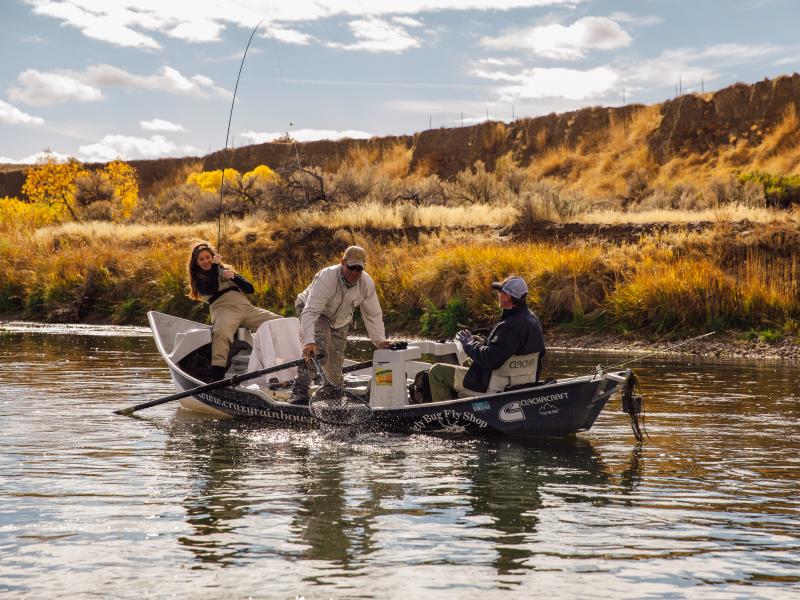 Catch a Trophy Trout on Our World-Class Waters
According to the Wyoming Game and Fish Department, not only does the fall season turn the North Platte River into an autumn wonderland, it also brings some of the best fishing opportunities. The cooler water temperatures means an increase in trout activity, especially near the shores of our reservoirs. Fishing statistics throughout the fall also shows higher catch rates at Pathfinder and Alcova reservoirs, which means the odds are in your favor to catch that trophy trout that you've been dreaming about all year long.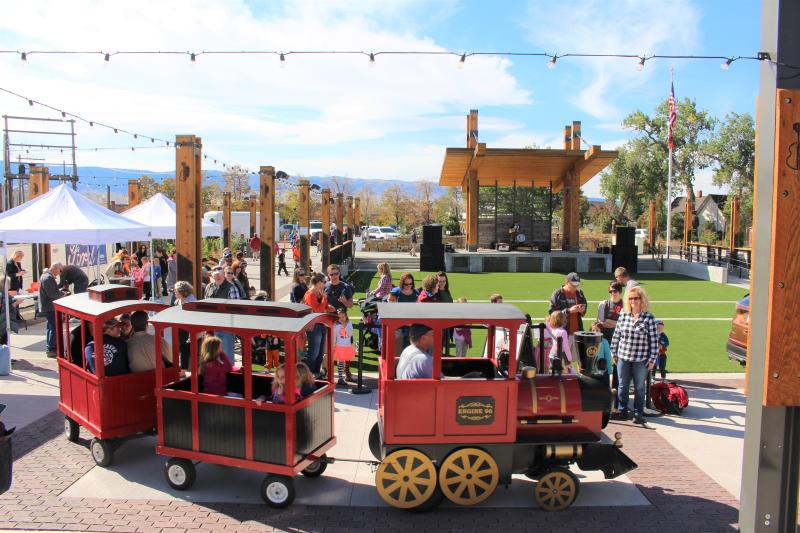 Say "Hello" to Fall at David Street Station 
Mark your calendars for Saturday, September 25th 10:00am - 2:00pm, and join us in celebrating all things fall at David Street Station in the heart of downtown Casper. From a pumpkin patch, train rides and horse carriage rides to apple cider sips, local vendors, pumpkin bowling and more - this free event is sure to get you in the spirit! Sound fun? Click here for more information. 
There you have it, an insider perspective on the best fall has to offer in Casper, Wyoming. Charge your cameras, pack your sweaters and come catch the fall feels in Wyoming. Need more fall ideas? Reach out!