There is no better way to create an everlasting memory with your friends or family than by going on an epic road trip. When it's just you, your favorite crew and the open road, the possibilities are endless. Although you do have to eventually make it to your final destination at some point, road trips give you the ability to be spontaneous. This means forgoing your itinerary, following the wild unknown and exploring anywhere you want along the way. Because each stop is just another memory you'll make - a place that you can say you've been. 
On this epic road trip, you'll be heading to Yellowstone National Park. As the first national park in the United States, its natural beauty and abundant wildlife make Yellowstone a bucket list destination for practically every explorer, outdoors enthusiast and avid traveler. However, the best part about a road trip is choosing your own path, which is where we come in. 
No matter where you're coming from, a stop in Casper is a necessity. Not only is it one of Wyoming's best kept secrets, but it'll be the starting point to the four possible route options that we've compiled. With an endless collection of delicious, local restaurants and breweries to fuel up at, museums to explore and outdoor recreation to enjoy, Casper simply can't be overlooked. 
First off, you won't want to miss out on our lively downtown district. Here are five reasons why, some of which include our historical buildings, delicious restaurants and local businesses with unique shopping.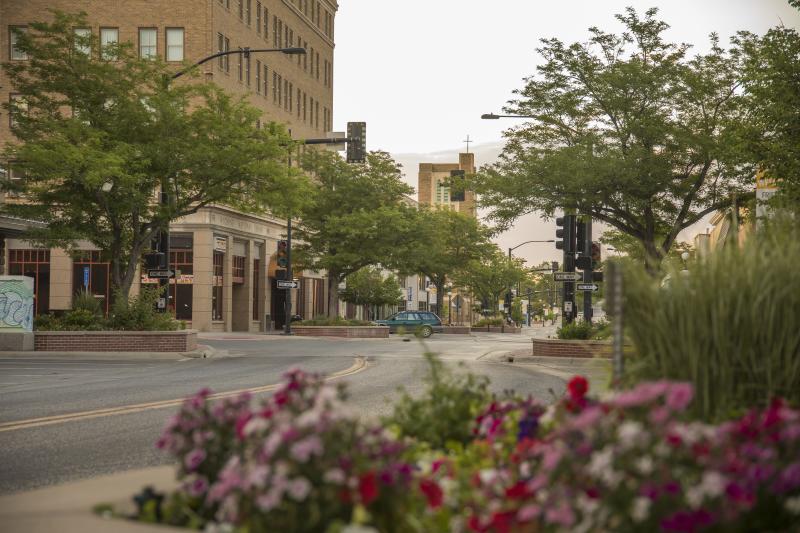 If you're a history buff and intrigued by the becoming of the American West, you've come to the right place. To learn more about Casper's history, stop into Fort Caspar. This free museum is a reconstructed military base from 1865 and teaches visitors about some of Casper's earliest history such as the Plains Indians, the western emigrant trails and the frontier army.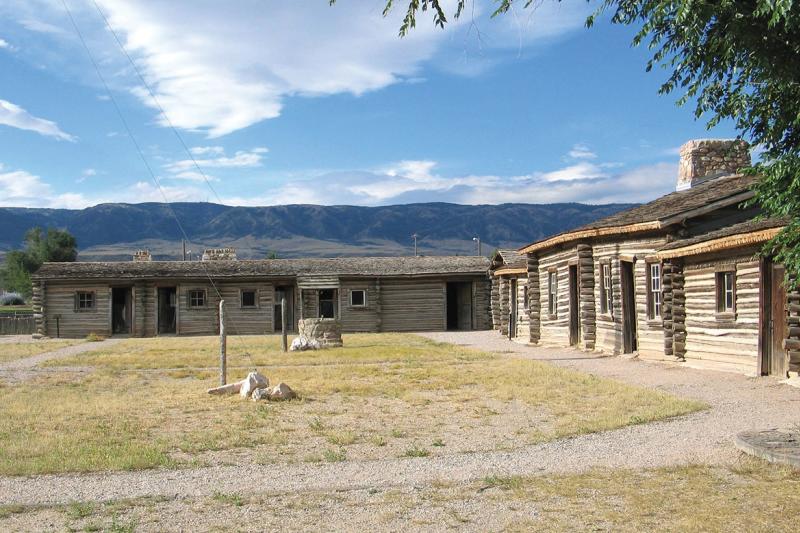 If you want to get up close and personal with the city, check out the 7 Wonders of Casper. No one knows who came up with the list, and there's not always consensus about it, but it's a great way to become familiar with our city. 
For some outdoor exploration, take a hike and stretch your legs on the bridle trail on Casper Mountain. It's beautiful, nature-filled views will give you an inside look of what you'll experience on your way to Yellowstone. Before you head down the mountain, make sure to take some photos at one of Casper's most Instagram-worthy spots, Garden Creek Falls.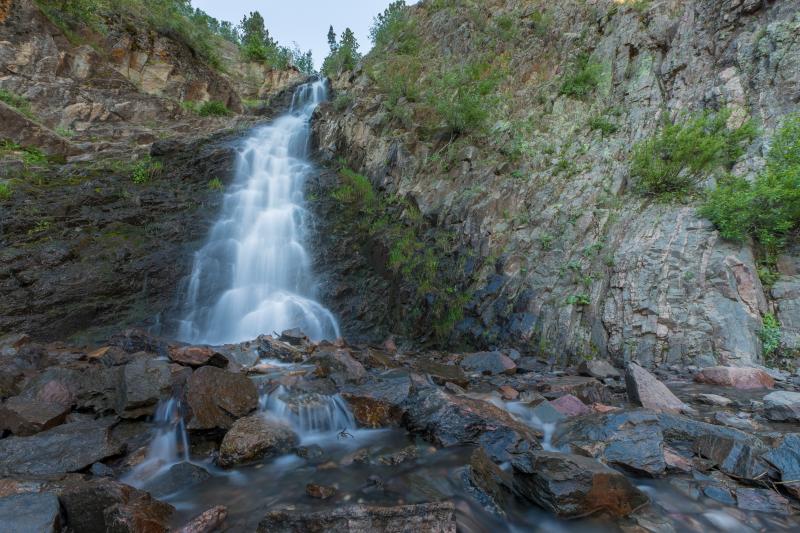 To inspire your journey West, we've put together four different routes to Yelllowstone National Park for you - all starting in Casper:
Route 1: 
The first is the longest of the four, but by far the most scenic. If you head southwest out of Casper on WY 220, your first stop at the iconic Fremont Canyon won't be too far away. As one of Wyoming's hidden treasures, this breathtaking canyon is a great spot for hiking, kayaking, rock climbing and fishing. Continue heading Southwest towards Farson, Wyoming, then take 191 North for a great view of Square Top Mountain near Pinedale. Your last stop before Yellowstone will be Grand Teton National Park near Jackson Hole, Wyoming. This national park may be overlooked as travelers have their sights set on Yellowstone. However, it compares in beauty and deserves just as much recognition. 
Route 2: 
This second route is for the outdoor enthusiasts as it takes you by some of Wyoming's most iconic outdoor views and beloved state parks. Similar to the first route, you'll get to experience the beauty of Fremont Canyon. From there, you'll head West towards Sinks Canyon State Park and Shoshone National Forest. Sinks Canyon State Park features a scenic day hike below the Wind River Mountains, while Shoshone National Forest is the perfect place to detour and spend some time backpacking before you get back on the road. Finally, head Northwest to Dubois, Wyoming where you can mountain bike the scenic overlook trail before continuing on to Yellowstone.
Route 3: 
This route takes you through Thermopolis, a region of Wyoming with a lot of natural history. Here you'll find the Wyoming Dinosaur Center where you can dig for dinosaurs, and Hot Springs State Park where you can soak in the world's largest mineral hot springs. When you're finished soaking up the western history in Thermopolis, head north and stop in downtown Cody. Cody, Wyoming is full of history and a lot of it can be found at The Buffalo Bill Center of the West, which is a massive museum with multiple different exhibits. One of the newest exhibits includes over 10,000 different firearms, making it the most comprehensive firearms museum in the United States. 
Route 4:
This route is all about visiting the historic downtowns in Wyoming, and since you're already here, you might as well start in downtown Casper. Before getting on the road, we urge you to take the self-guided, historical downtown walking tour. Once you're finished, head North on I-25 and make stops in downtown Buffalo to check out the historic Occidental Hotel and downtown Sheridan where you will find the legendary King's Saddlery and The Mint Bar. If you're up for a bit of a detour before heading West to Cody, Devils Tower National Monument isn't too far off the unbeaten path and is a great spot to get out of the car and do some adventuring. 
With so many possibilities and so much to see and do before you even arrive to your destination, this epic road trip will surely create some amazing memories and stories that you'll be sharing for years. With breathtaking views and scenery, we guarantee it'll be one of the most Instagram and Facebook-worthy road trips you'll ever take,
We'd love it if you brought us along for the ride. Make sure to tag Visit Casper in your photos and let us know which route you decided to take and what your favorite stops were along the way. Safe travels and happy road tripping!