Originally constructed in 1957, and fully renovated in 2012, Dan Speas Fish Hatchery is the largest fish hatchery in the state and raises approximately 1.3 million fish annually. If you aren't familiar with what a fish hatchery is, it's a facility that breeds and hatches fish eggs, raises fish through early stages of life and finally, once they are the desired size, distributes them into lakes, rivers and reservoirs. At Speas, species such as rainbow trout, eagle lake rainbow trout, snake river cutthroat trout and others are delivered as eggs, and go through several stages of growing before being stocked into waters throughout Wyoming and the region. Fish from Speas can be found in the North Platte River, Laramie Plains lakes, and Flaming Gorge Reservoir and around the west for our fishing pleasure. With so many fish in one place, this is an obvious bucket list item for any avid angler. However, there are also plenty of reasons that everyone and anyone should consider taking a day to visit this groundbreaking facility.
1. Take the Guided Tour
Lars Alsager, the hatchery's superintendent, did a phenomenal job giving us a guided tour of this eye-opening facility. Even for someone who knows little about fishing, the facilities tour is a must. Not only will you learn a lot about what it takes to grow and raise the fish, but also how important it is to keep our waters populated and interesting facts like how fish learn from each other just like humans do. For example, juvenile fish (aka baby fish) will learn to eat by watching other fish. Pretty cool, right? We highly recommend this tour to anyone that enjoys learning, especially about wildlife. If you want to take a tour on your own time, the hatchery also has self-guided tours. Grab a self-guided tour pamphlet from the information board located right next to the parking spaces and get started.
2. Hike the Interpretive Trail
As your guided tour ends, you'll finish up right next to a nature trail. You'll be right there, so you might as well walk it, right? In total, it's approximately a 2 mile out and back trail that showcases a bit of wildlife, part of the North Platte river, and even has a newly built gazebo to enjoy a picnic under right next the river. The trail also provides access to Jessica's Pond, which leads me into the third reason you need to visit this amazing fish hatchery…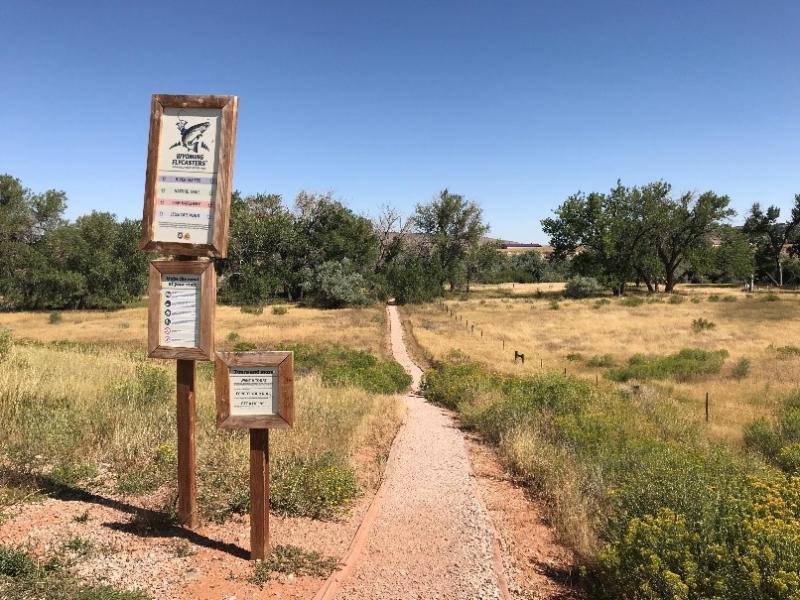 3. Borrow a Fishing Rod and Go Fishing
Maybe you don't own a fishing rod, or maybe you assumed that you'd simply be taking a tour and wouldn't need to bring yours. Well, no worries because Speas will lend you one and you can go fishing on either Jessica's Pond or the North Platte River. If you've don't have much experience fishing, the guided tour will make you eager to try it out. If you're over 14 you'll need to buy a fishing license, which you can do online from your phone if you need to.
4. Show Support for the Environment and Wildlife Conservation
Speas contributes to the growing and redistributing of millions of fish into the waters across multiple states and does it in innovative ways that benefit the environment. During the tour, your guide will point out several pieces of technology that they were the first to start using. He'll also explain how this new technology has helped them decrease their water waste and fatality rate. Another important takeaway from a visit to this hatchery is the importance of the stocking process, which involves transporting the newly grown fish to waters that need restocking. This process enhances the habitats of not only the fish, but the surrounding wildlife and allows for consistent fishing opportunities.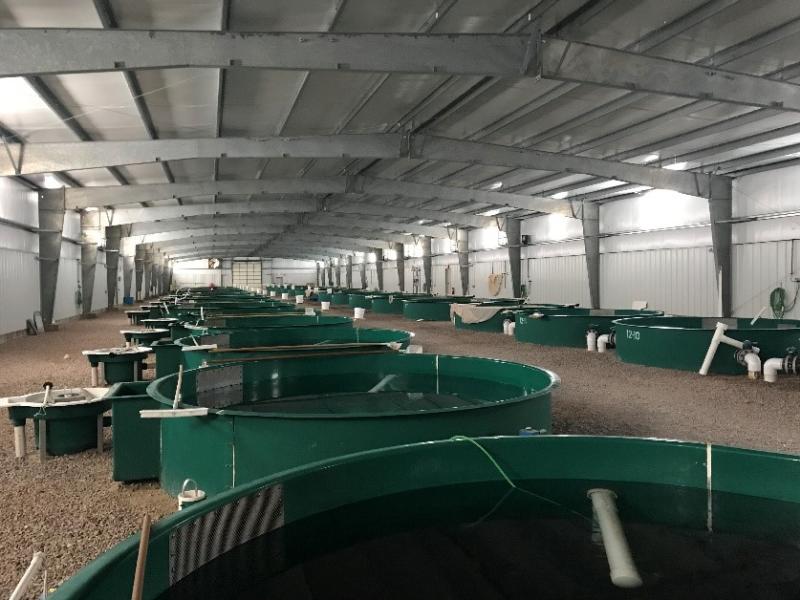 If you're interested in making a visit to this amazing facility, it's located at 8200 Speas Road, Casper, WY. If you'd like to call and schedule a guided tour, their phone number is (307)- 473-8890 and the facility is open daily from 8 a.m. to 5 p.m. For more information on Dan Speas Fish Hatchery and what they do, click HERE.