details
Casper's most picturesque park is Rotary Park on Casper Mountain. Located just south of Casper, it is home to Garden Creek Falls and the Bridle Trail. Since the early 1940s, it's been a favorite of residents and visitors alike. Rotary Park is the place for hiking, horseback riding, mountain biking, picnicking, or just plain relaxing by the cool waterfall on hot summer days or snowshoeing in the winter. The park is equipped with grills and fire pits, so remember to pack some burgers, beverages and hot dogs to satisfy your appetite after hiking the Bridle Trail.
Events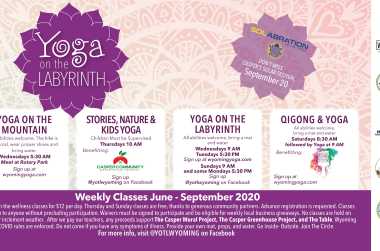 Sep 23
Sunrise Yoga on the Mountain w/ Bridle Trail Hike
Recurring weekly on Wednesday until September 30, 2020
This energy and fitness building class with Elliott Ramage is a mid-week outdoor reset, to help you shine...