Gallery
Fort Caspar Museum
4001 Fort Caspar Road, Casper, WY 82601
307-235-8462
Email
details
Casper took its name from Fort Caspar, a fully reconstructed frontier outpost which draws large numbers of visitors every year. It was named after Lieutenant Caspar Collins, who was killed in the 1865 Battle of Platte Bridge Station against the Lakota and Cheyenne. The Fort Caspar Museum features reconstructed buildings, including a stockade and a replica of the Mormon ferry that operated in Casper from 1847-1849. Head inside the Interpretive Center where you can walk through Casper's first 100 years with objects from the museum's collection and learn about the community's history through interactive videos.
Events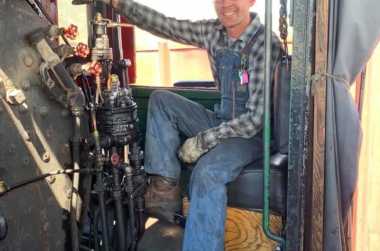 Jan 25
Lunch & Learn: Rails Across the Prairie
January 25, 2020
An optional lunch will be served at 12:00 pm, followed by the lecture at 1:00 pm. Reservations are required for the lunch and...