The Pickleball phenomenon has officially arrived in Casper, Wyoming, and in our opinion, our scenic mountain town is one of the best places to play the sport. Our local facilities have created spaces for players of all skill levels and ages to play, and organized leagues and tournaments are popping up all over town. We're even hosting the 48-48-48 Pickleball Challenge, a Guinness World Record attempt to play 48 pickleball matches in 48 states in less than 48 days. So if you're looking for a scenic destination to play or host your next game or are new to the sport, read on for a beginner's guide to pickleball in Casper, Wyoming!
What Is Pickleball?
For beginners who are looking for an understanding of what Pickleball is and how to play, here is a quick overview. The game is played on a miniature tennis court, roughly the same size as a doubles badminton court. The paddles are essentially oversized ping pong paddles, and the ball is a wiffle ball. The game can be played as singles or doubles, similar to tennis, and is easy to learn. You serve the ball across the net and volley back and forth, the first team to 11 points wins. 
Where to Play Pickleball in Casper?
The number of places to play Pickleball in Casper, Wyoming is growing just as fast as the sport is. The 307 Tennis Club welcomes players of any skill level and offers 30-40 hours of open play court time a week. They also have an all-age and all-level mixer league that takes place on the second Friday of every month. If you're wanting to test the waters and see what pickleball is all about, they offer a free seven-day trial membership.

The new Y.M.C.A Facility in Casper also has several pickleball leagues, open court times and even free clinics for beginners who are looking for some expert advice.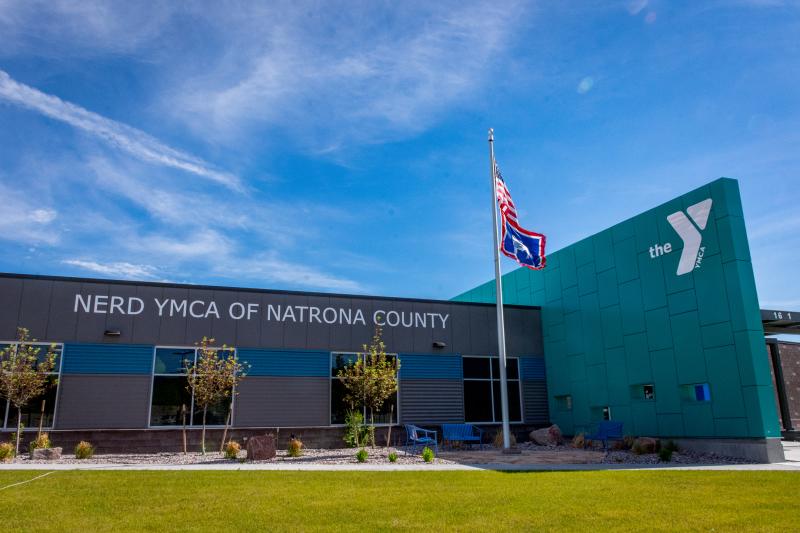 Starting in late August, the Casper Rec Center will have drop-in pickleball leagues all week long with times to play in the morning and afternoon. 

Pickleball is actually growing so fast here in Casper that there will soon be some brand-new pickleball courts at Washington Park. With an existing pool, tennis courts, baseball fields, a playground and plenty of picnic tables, Washington Park will quickly become a hub for pickleball players in the summer. 
New Pickleball Facility in Casper, Wyoming
The Casper Pickleball & Sport's Complex is set to open in December at 1911 Dunlap Way. The new facility will feature several indoor pickleball courts ranging from amature to professional play. The new pickleball facility will also offer indoor batting cages.