Did you know that Casper was recently named one of the "Top Ten True Western Towns of 2022" by True West Magazine? That's right! Our place in the heart of Wyoming has been recognized for keeping the spirit of the Old West alive, and we couldn't be more honored. From our deep-rooted history to the traditions and experiences that keep our vibrant cowboy culture alive, we have so much to share with you as you explore the best in the West.
Although we have grown and evolved from our humble beginnings in 1889 as an essential shipping point for cattle and wool, we still hold who we once were close to our hearts. That's especially true throughout the summer. Summer months in Casper offer a wide range of events and activities for locals and travelers alike, and if you're looking for an authentic western experience, we have you covered. Casper will always be a part of the Great American West, and there is nothing we love more than tipping our hats to the past as we look towards the future. So let's tie a lasso around our great city and round up some must-see attractions and events happening this summer that show off this Top Ten True Western Town's vibrant culture. 


Lou Taubert Ranch Outfitters
If you're new to town and in need of a western fit to play the part, there's no better place to look than Lou Taubert Ranch Outfitters.
The story of this family-owned and operated store began in 1919 when C.W. Taubert opened a hardware store in Laramie, Wyoming.  C.W. was tempted by the allure of the American West, eventually making his way across the Atlantic and out to the rugged Wyoming plains to fulfill his dream of becoming a cowboy.
Not only did C.W. fulfill his dream of becoming a cowboy, he made that same dream a reality for anyone who wanted to experience some real cowboy culture. The elder Taubert and his son, Lou went into business together in 1947 and Lou Taubert Ranch Outfitters was born. That hardware shop in Fort Laramie became a 55,000 sq. feet, 9-floor store in Casper that offers the largest, and best, selection of western shirts, pants, boots and hats for the entire family.  
 


College National Finals Rodeo (CNFR)
Every summer, for more than 20 years, the College National Finals Rodeo has called Casper home and this year, like every year, the Ford Wyoming Center will play host to a week-long celebration of all things rodeo. 

From saddle bronc, bareback, and bull riding, to tie-down, roping, steer wrestling and team roping, the finest collegiate rodeo athletes in the country will compete to brand their names in history books June 12th-June 18th, 2022. There are a multitude of events, activities, and competitions that go along with CNFR, get tickets here. 
 


Central Wyoming Fair and Rodeo (CWFR)
The Central Wyoming Fair and Rodeo is one of the premiere events each summer in Casper. It's a celebration of both our western heritage and our pride as a community. This full week of classic, Casper fun includes carnival rides, monster trucks, the historic parade through downtown Casper, and so many more unforgettable adventures for ALL.  
The bright lights and contagious energy of the carnival at the Central Wyoming Fairgrounds are matched only by the hootin' and hollerin' taking place just a few feet away in the grandstands with five nights of PRCA rodeo action. Athletes compete in bareback riding, saddle bronc riding, team roping, tie-down roping, mutton bustin', bull riding, steer wrestling, bull riding, bull fighting, and barrel racing. This year's CWFR will take place July 8th- July 16th and it's this week of the summer that reminds us just how great our little part of the Great American West really is. 
So if you're heading to Casper this summer, and want to feel immersed in Casper's iconic western scene, these are the events and attractions to plan your itinerary around. To learn more about Casper and the fun things to do on your visit, be sure to check out our official Visitor's Guide and follow us on Facebook and Instagram for a behind-the-scenes glimpse into our western culture.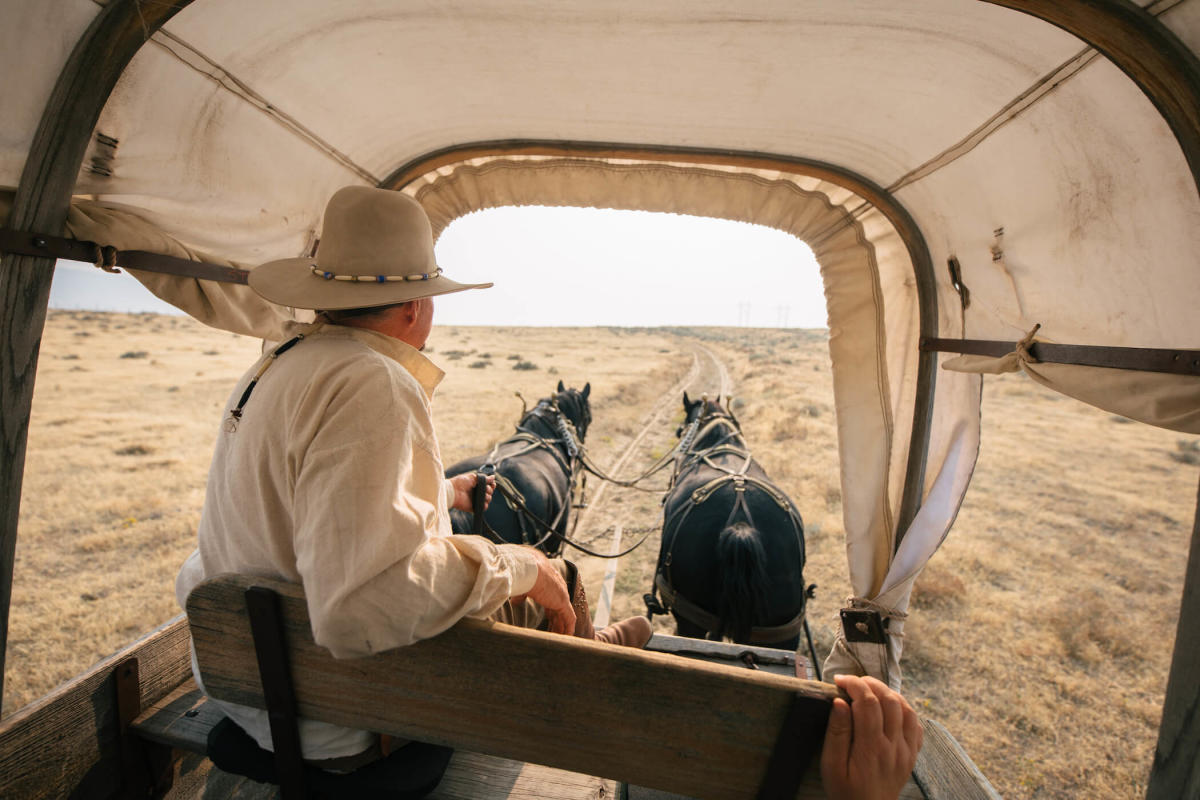 Historic Trails West
Historic Trails West offers wagon train rides and trail riding along the ruts of the Oregon, California and Mormon trails. Go unpaved with Morris Carter and his team where you will gain the most unbelievable western experience. Listen to the history of Mountain Men, Settlers, and Indian Battles that were here in the 1860's and see monuments and grave sites along the trails. History comes alive as you travel in the same steps the settlers forged. From short adventures to overnight excursions paired with a home cooked Dutch over meal and a campout, HTW has a little something for every  history junkie.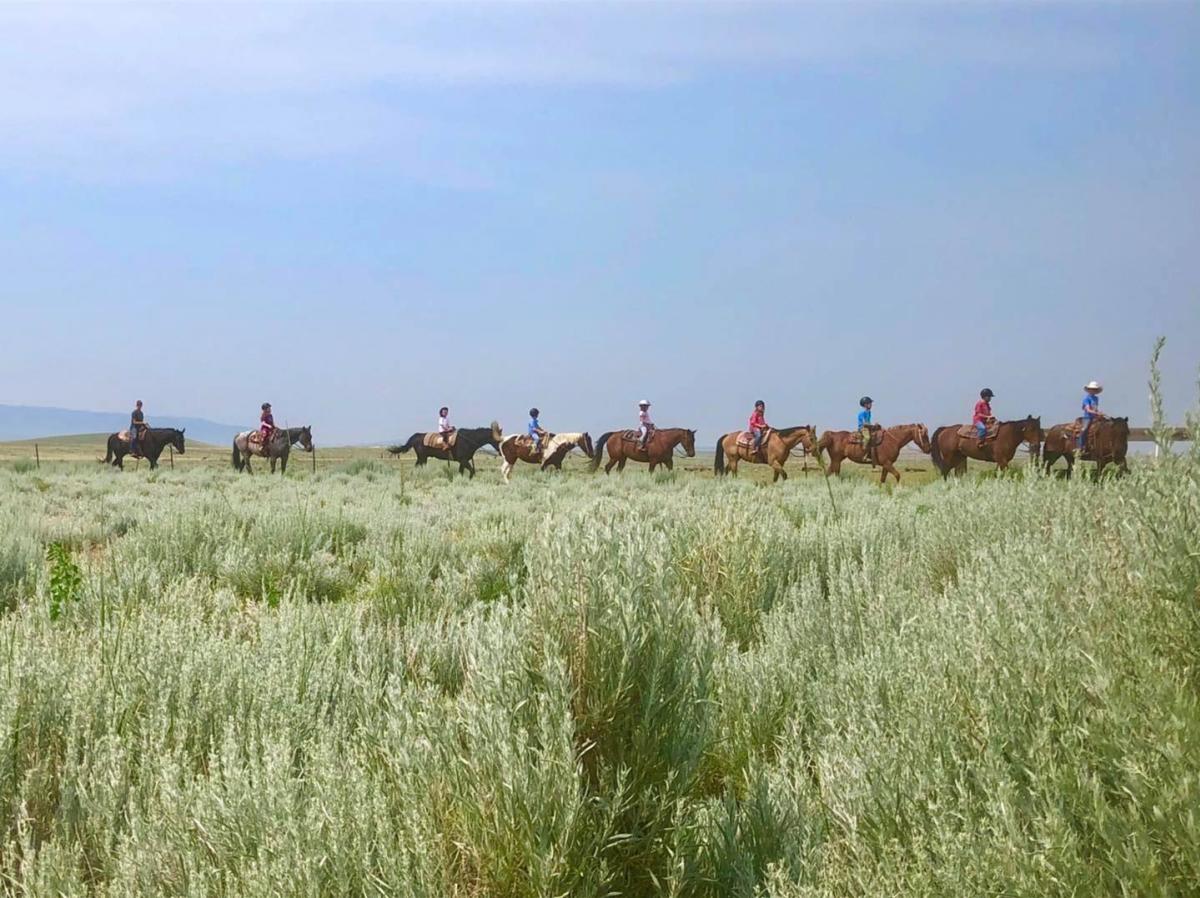 C Bracket Horse Barn 
What's more western than riding a horse? Go ahead, we'll wait! If you and the family gave been dreaming of saddling up for the long haul, be sure to check out C Bracket Horse Barn while you're in Casper. The Horse Barn offers everything from kid's day camps, riding lessons, trail rides and more. Forgot he hustle and bustle and connect with one of the American West's favorite characters by horseback. We promise this will be an experience worth bragging about back home. For more information and to book visit their website here. 

The Beacon Club
Allow us to introduce you to The Beacon - an iconic saloon and country dancehall "where cowboys go sneakin'". 
If you're here in Casper for the party (or to experience our Western culture like a local), this is your place. From epic concerts and open pool tables to some of the best country swing dancing in the state, The Beacon is a must. 
Whether you're in town for the rodeo or looking to kick up your boots up on a summer night with friends, rock your western wear and meet us there. 
Need more? Soak in our top western culture recommendations below: