ONRAMP KIT
What's the best way to experience Yellowstone?
Road trip! Here's everything you need to get in the mood for the BEST. TRIP. EVER.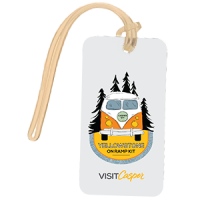 On the Road to Yellowstone Luggage Tag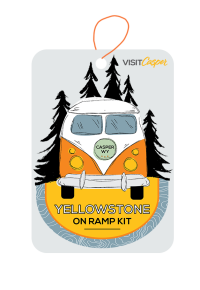 On the Road to Yellowstone Car Air Freshener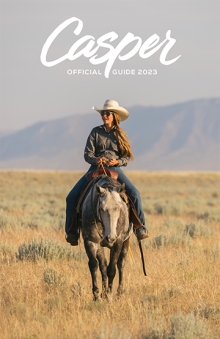 Casper Official Guide and Trip Planning Itinerary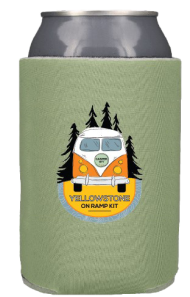 On the Road to Yellowstone Can Cooler
Adventure Starts Here Postcard

WE HAVE A FEELING YOU'LL LIKE IT HERE
Yellowstone National Park in northwest Wyoming is a wild American gem everyone needs to experience at least once in their lifetime. With other-worldly geological features, abundant wildlife and millions of acres of pristine Wyoming wilderness, it beckons you to find freedom, fresh air and open space.

CASPER: YOUR TRIP BASE
With affordable lodging, fewer people and endless opportunities to experience the best parts of the West, Casper is the perfect place to get acquainted with Wyoming life before journeying on to the park. Here, you can experience small town Wyoming charm in our downtown, stand in the footsteps of those who came before us along the Oregon Trail, get a taste of the west with local eats, brews and spirits, get up close and personal with nature on Casper Mountain or land the catch of a lifetime in the North Platte River.

YOUR CASPER TO YELLOWSTONE ADVENTURE
The perfect Yellowstone vacation doesn't begin or end at the park entrance. Almost as legendary as Yellowstone itself is the ideal way to get there: a Wyoming road trip. Whether you fly directly into the Casper/Natrona County International Airport or drive yourself into the region, the best Yellowstone vacations begin right here in Casper.