When a fresh blanket of snow adorns the peaks of Casper Mountain and locals retreat to their favorite, cozy hideaways around town, the spirit of Casper truly comes alive. Whether you've been dreaming of an epic winter getaway or if this is finally going to be the year that you teach the kids how to pizza and French fry down the bunny hill, our mountain town surely holds your next holiday adventure. So what are you waiting for? Get inspired, plan your trip and come make authentic memories to last with those who matter most this season right here in Casper, Wyoming.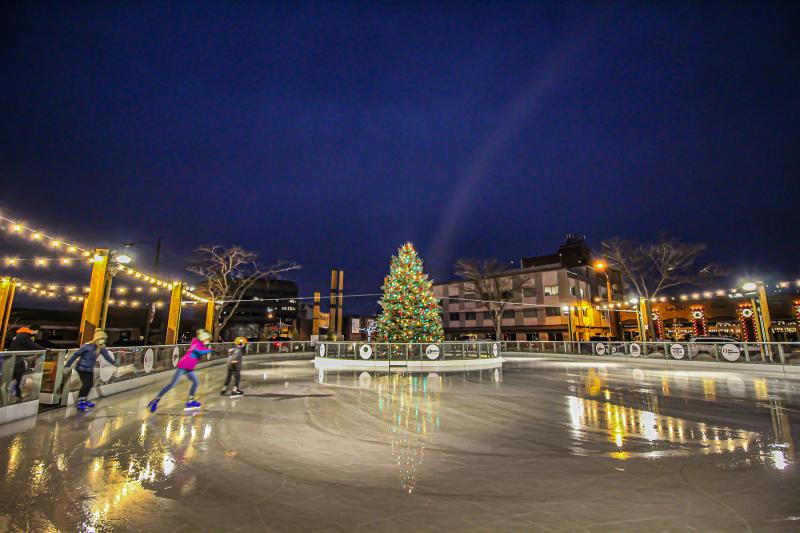 Photo: David Street Station 
1. Enjoy The Den at David Street Station 
While the ice rink at David Street Station will not open this year, there is something very cool and cozy happening! New for this year, David Street Station is opening The Den at David Street (which is presented by Peaches' Family Restaurant.) A large space that's tucked cozily under a 60' x 40' tent, The Den at David Street will host a slew of events for Casper, including a lounge area, markets, Santa, live music and more. The Den is set to be open from November 26 - January 15. You can access the schedule here.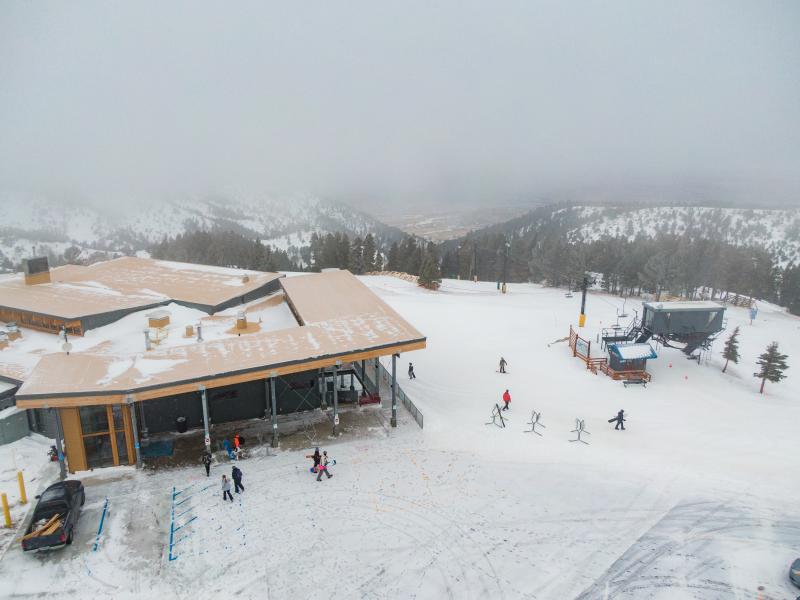 2. Night Ski at Hogadon Basin Ski Lodge 
For the second year, our local, beloved ski resort (less than a 30-minute drive from downtown Casper) will be offering up night skiing. The slopes will be lit on Friday and Saturday evenings from 3 p.m. - 8 p.m. One of only two Wyoming ski resorts to offer night skiing (the other one is Snow King Resort in Jackson), Hogadon Basin is the perfect place to make turns. Whether you're a seasoned shredder or a first-timer, wax up your skis, hit the slopes and meet us back in the lodge for a cold one (or a hot chocolate) by the fireplace.
Hogadon typically opens the first weekend in December - depending on snowfall. Stay tuned and check out their rental options from Mountain Sports here. 
Photo: David Kerr Living
3. Experience a Wyoming Winter on Casper Mountain
What kind of winter activities does Casper offer? Well, snowshoeing, Nordic and downhill skiing, snowboarding, sledding, snowmobiling, fat biking, fly-fishing and stargazing, to name a few. No matter your winter activity preference, we promise Casper has just the mountain adventure for you and your family this holiday season. Pack a snack and take to the sweeping Beartrap Meadow for a peaceful snowshoe excursion with the whole family or opt for something more epic and try fat biking for the first time on Eadsville Trail at the Casper Mountain Nordic Trails Center. Off the mountain, take to the waters of the North Platte River, where you can cast a fishing line 12 months out of the year. 
No gear? No problem. One of our many outdoor outfitters and rental shops is happy to set you up.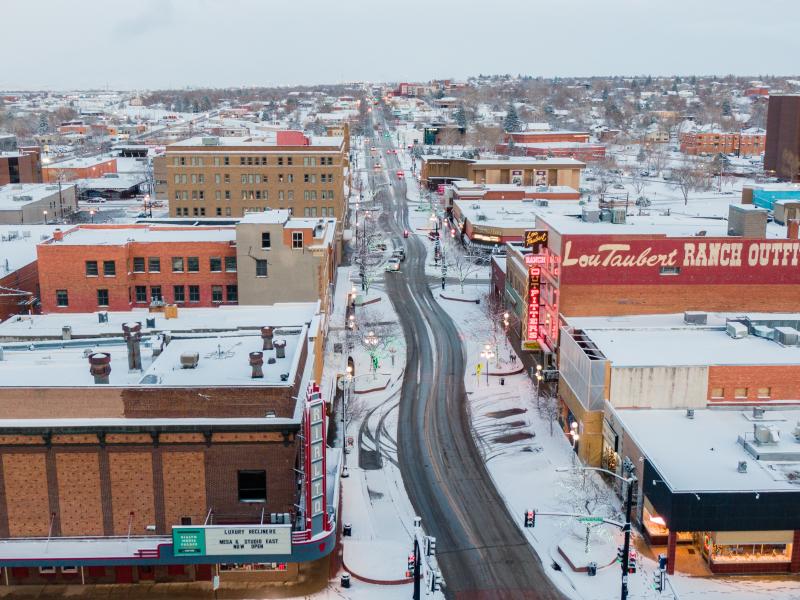 4. Shop Local & Get in the Spirit
Casper is full of welcoming shops and charming boutiques sure to satisfy your holiday shopping fix. Whether you're looking for the perfect gift for that special someone or you've been craving an afternoon of classic window shopping, downtown Casper is sure to take you there. Snag a gift for the guys at Ugly Bug Fly Shop or Lou Taubert Ranch Outfitters, check stocking stuffers off of your list at Floral Rhino and Mustard Seed, break for a local treat at Donells Candies and finish off your day with an award-winning cocktail at Backwards Distilling. Shopping done, pinkies up!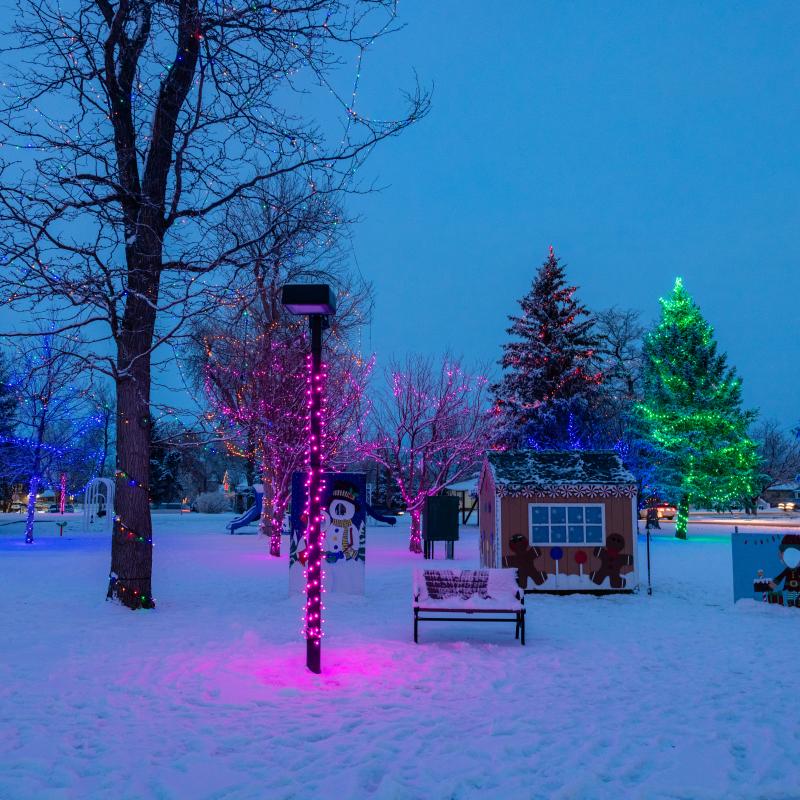 5. Take in the "Lights in the Park" at Conwell Park 
Each year, Conwell Park (across from the Wyoming Medical Center) shines brightly as the trees in the park are adorned in Christmas lights of every color. Grab a warm beverage, bundle up and head to the park as the Wyoming sun dips below the horizon. You and the family will love strolling through and basking in the glow of the view - all while the kids run wild and burn off some energy through the snow.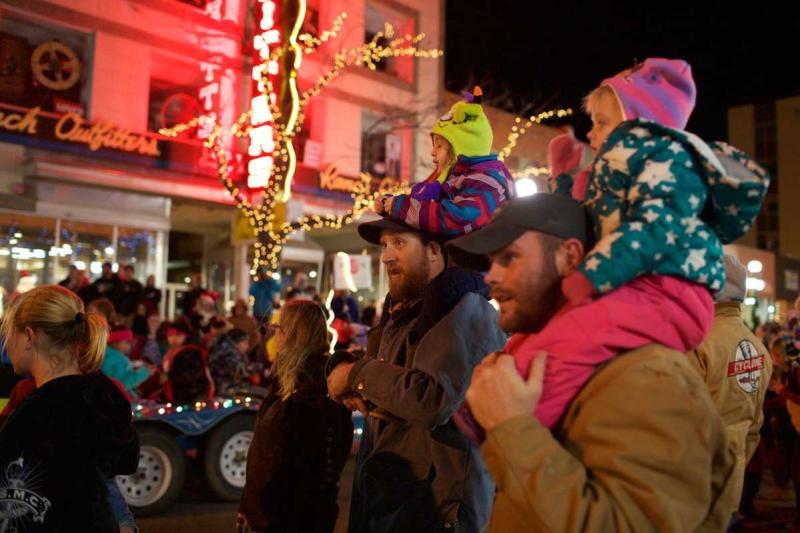 6. Attend the Casper Christmas Parade & Community Tree Lighting
It's about to get festive here in the 5150'! In just a few short weeks, the holiday season will be in full swing all around the heart of the West. Join us for the tree lighting at David Street Station on Saturday, November 26, followed by the Casper Christmas Parade at 6:30 p.m. Mark your calendars, rally your hot cocoa crew and meet us downtown for the holiday weekend of the season! 
Tis' the season to get ready for the best time of the year in Casper, Wyoming. View our events calendar and don't forget to tag us in your holiday fun on Facebook and Instagram @visit.casper. See you soon explorers and holiday-goers!