Gallery
details
Hairy tarantulas, bearded dragons, a Bubble Zone and countless rotating exhibits make The Science Zone a must for families visiting Casper. This is the ultimate playground with an educational twist. Kids can learn about strange and exotic animals in the Zoo Zone where pythons, iguanas, Russian tortoises and chinchillas live side by side. See yourself through a different perspective in the Reflection Zone. Future engineers of the world can build and create original works with blocks, toys and materials in the Engineering Zone. While this is a guaranteed great time for kids, parents and grandparents shouldn't be afraid to jump in and get their hands dirty.
Map
Events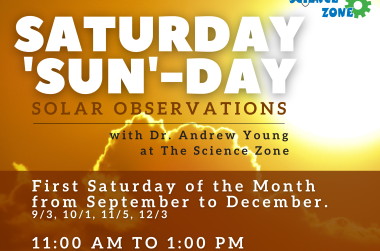 Oct 01
Saturday 'Sun'-days
Recurring monthly on the 1st Saturday until December 3, 2022
Saturday Sun day is back! Come to The Science Zone the first Saturday of every month from 11:00 - 1:00 for a fun SUN day! Dr....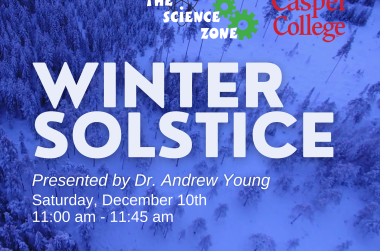 Dec 10
Winter Solstice Presentation
December 10, 2022
A 45 minute presentation on the constellations visible in winter, with stories from various cultures that are associated with...