Gallery
details
Hairy tarantulas, bearded dragons, a Bubble Zone and countless rotating exhibits make The Science Zone a must for families visiting Casper. This is the ultimate playground with an educational twist. Kids can learn about strange and exotic animals in the Zoo Zone where pythons, iguanas, Russian tortoises and chinchillas live side by side. See yourself through a different perspective in the Reflection Zone. Future engineers of the world can build and create original works with blocks, toys and materials in the Engineering Zone. While this is a guaranteed great time for kids, parents and grandparents shouldn't be afraid to jump in and get their hands dirty.
Map
Events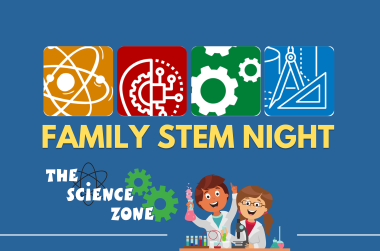 Feb 02
Family STEM Night at The Science Zone
Recurring weekly on Thursday until April 27, 2023
The Science Zone is proud to bring back our popular Family STEM Nights!
Families with children of all ages are invited to...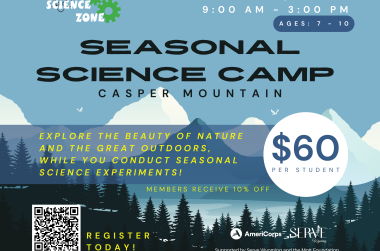 Feb 17
Seasonal Science Camp: Casper Mountain
February 17, 2023
If you didn't get signed up for our Seasonal Science Camp on Casper Mountain that was scheduled over the winter break, you...