May 7 - 13, 2023
NATIONAL TOURISM WEEK
It's that time of year when a spotlight is placed on the tourism industry and its essential role in stimulating Natrona County's economic growth, creating jobs, and making Casper a great place to live. The goal is to create memorable experiences for those visiting our area and continue building a vibrant place for our locals to live.
Join us as we celebrate the enormous impact tourism has on the local level. Follow along and meet us where you can at our scheduled, public events:
Tuesday, May 2nd | Meet & Greet with Hotel Properties @ Frontier Brewing & Taproom Co. | 4:30-6 PM
Tuesday, May 2nd | Casper Area Trivia Night @ Frontier Brewing & Taproom Co. | 6-8 PM
Thursday, May 4th | Open House: May the 4th be With You @ National Historic Trails Interpretive Center | 5-7 PM
Monday, May 8th | Townhall for Marketing Co-op Announcement @ Tate Pumphouse | 1-2 PM
Wednesday, May 10th | Tourism Education Workshops by Tia Troy @ Hilton Garden Inn | 10-3 PM
RSVP required to Terri@VisitCasper.com 

10:00 - 11:15 AM - Branding + Destination Identity (sense of place + owning who you are)
2:00 - 3:15 PM - Public Relations (overview of Visit Casper's PR program with main focus on pitching stories, newsworthy elements, how to garner local media coverage, working with influencers, brand support, etc.)
Tia Troy is the CEO of Lightning Bug Public Relations, a public relations and communication firm based in the Rocky Mountain West, with clients in Montana, Wyoming and South Dakota. Tia brings 18 years of experience and expertise in marketing and public relations in the travel, tourism, hospitality and retail industries.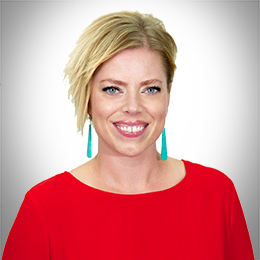 Friday, May 12th | Tourism Breakfast + Sports Panel @ The Nicolaysen Art Museum | 7-9 AM 
RSVP required to Terri@VisitCasper.com 

7:00 AM - Doors open for Power + Pull of Tourism in Natrona County breakfast.
7:30 AM - Program begins.
8:00 AM - Sports Panel begins (Trevor Wilson, WHSAA Commissioner (July 2023); Jessica Hastings, Wyo. Sports Complex Treasurer; Tiffany Funk, Treasurer of Proud to Host the Best; and Kirk Goodman, GM of Ford Wyoming Center)
8:30 AM - Q&A Session
Trevor Wilson has 18 years of state association experience, along with his additional experience as a high school teacher, coach, activities director and assistant principal, which have prepared him to serve the Wyoming high schools in a relevant manner. With strong relationships across the state based on trust and respect, as well as experience in leadership and governance through responsibilities in the WHSAA and NFHS. He takes pride in the reputation he has built, and he intends to use his experience, knowledge, and networking to lead the WHSAA through the next decade, as their new Commissioner.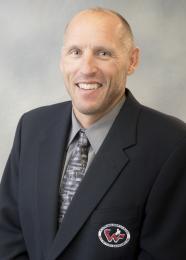 Jessica Hastings is an operations manager for the McMurry Companies in Casper, WY and manages their real estate and construction development.  With a background in business management and construction she brings 6 years of industry experience to her management role with McMurry. She moved to Wyoming in 2019 from Oregon, for a ranch position south of Casper. Her driven personality and love for building has been a great fit for the McMurry Companies to "Pay it Forward" and "Build back Better" for the state of Wyoming.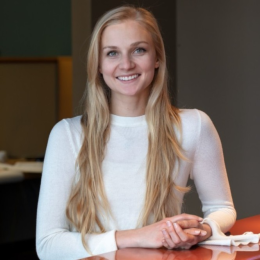 Tiffany Funk has made the hotel industry her field of expertise. For more than two decades, from her early days of housekeeping, while earning her Bachelor's of Arts in Business Administration and Management, to her current roll of Regional Management for JJM Group Hotels, Tiffany took her love of the hospitality industry and paired it with a knack for budget analysis to create a unique set of skills tailor made for excelling in hotel management.  Her insight and experience led to being part of the development and construction of 4 hotels and 1 restaurant.  In addition, she has assisted with brand conversions, pips, and numerous renovations.  As the regional manager for JJM, Tiffany oversees each property's revenue and expenses and truly enjoys analyzing the trends in the market. She is also an active community leader, dedicated to ensuring Casper's continued growth. Tiffany sits on two boards, both of which focus on youth sports in Casper.  While she spends much of her time analyzing trends and detailing budgets, she still enjoys taking time away from the back office to welcome and get to know hotel guests!  
Kirk Goodman is the General Manager of the Ford Wyoming Center, a 28,000 square foot and 8,000 seat multi-purpose facility hosting over 100 events each year. A 26-year veteran in the world of sports, events and facility management, Kirk was heavily involved in the professional baseball industry for 16 years, managing teams and facilities in Jacksonville FL, Portland OR and the Quad Cities of Iowa/Illinois. Following his time in baseball, Kirk moved to Houston to participate in the opening of Shell Energy Stadium, home of Major League Soccer's Houston Dynamo and consulted for sports organizations and facilities ranging from Texas High School Football to the NFL, NBA and Major League Baseball.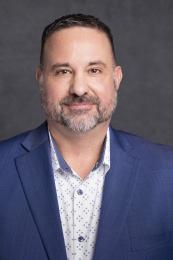 Saturday, May 13th | 48-48-48 Pickleball Challenge @ 307 Tennis Club | 11 AM
An official Guiness World Record attempt - 48 Pickleball Matches in 48 States in less than 48 Days