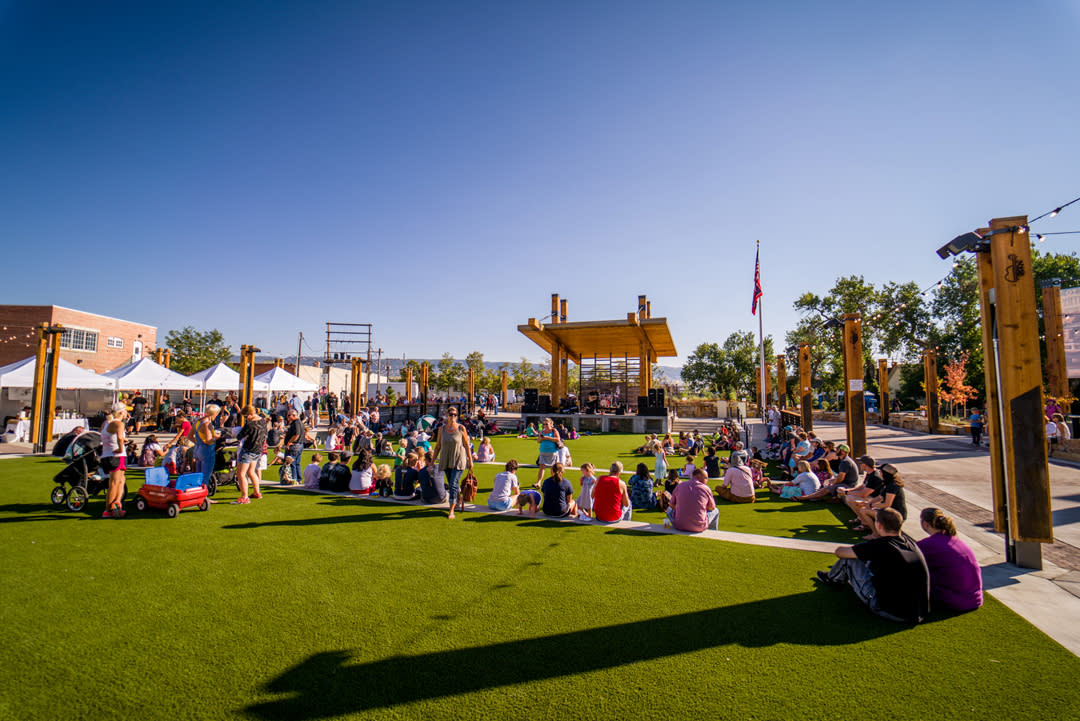 Sweet summertime - Oh, how we have missed you!
We all know, that really... 5150' locals live here for the summer months. Can we get an amen?
The wind slows down, the events ramp up, and Life. Is. GOOD.
After what seemed like an unusually long winter, we are itching to be out and about in the sunshine with our fellow Wyomingites, enjoying our favorite local summertime pursuits. So much so that we gathered a list of the new and classic noteworthy things we can't wait to do this year. 
So, here we go! Join us in braggin' on the top 24 summertime traditions WE locals LOVE to love. Ready to bask in the anticipation of a 5150' summer with us? Let's do this.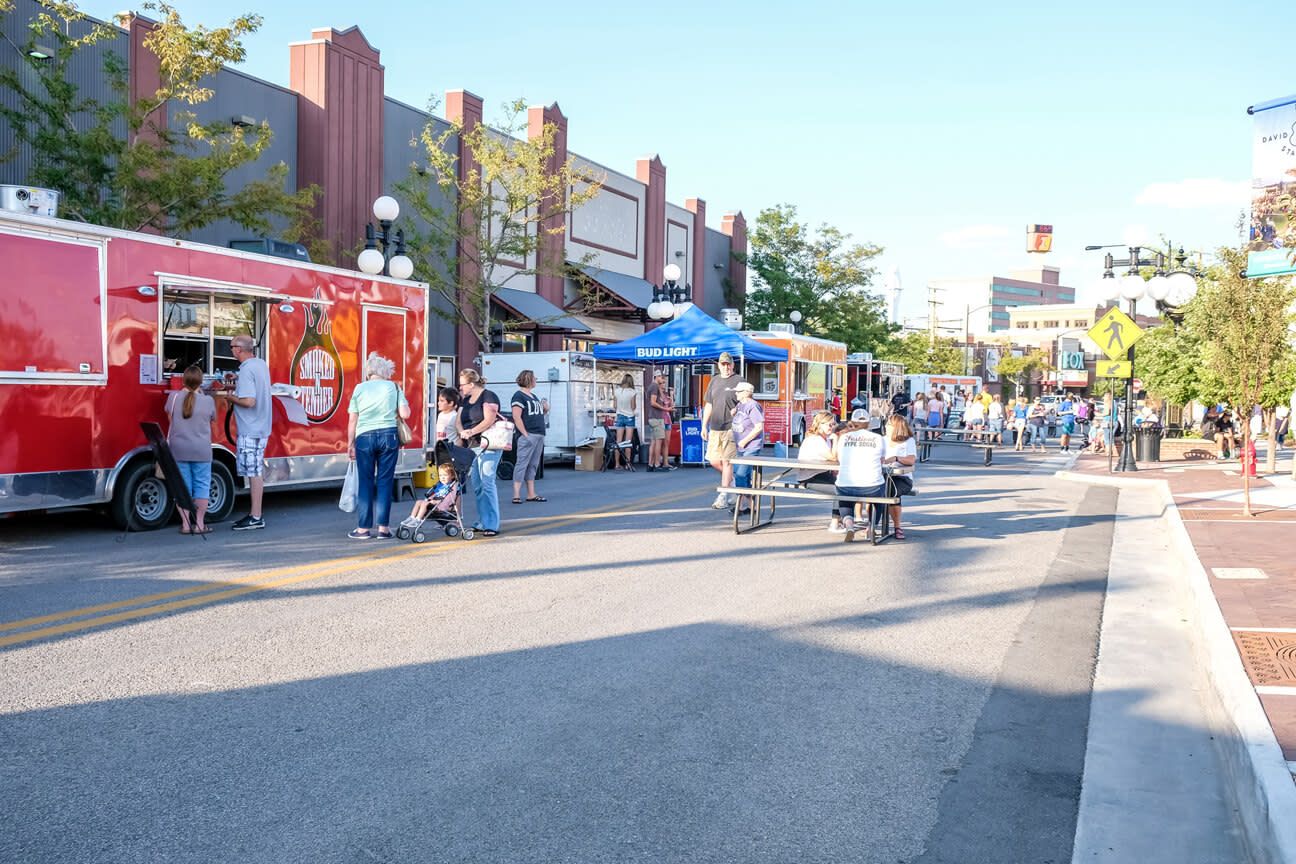 1. 5150' Fest 
Does this town know how to get down or does this town know how to get down? Let's face it... when it comes to hitting the streets and reveling local, no one does it better. We can't wait to celebrate all things Casper with you at 5150' Festival on Saturday, August 19th!
2. Split Rock Selfies
To prove: 1. That Wyoming is real and 2. Our people have always been about forging our own paths. 
3. Namaste in the Wild 
Pfft, a Yogi retreat in Colorado? Namaste right here (here as in Beer Yoga at Mountain Hops, Black Tooth Brewery, and Yoga on the Labyrinth and Mountain all summer long). 
4. Beartrap Festival
Beartrap. Live music at a mountain meadow doesn't get much better than this. Be there August 5th & 6th at the mountain music festival that has stayed true to the locals since day one.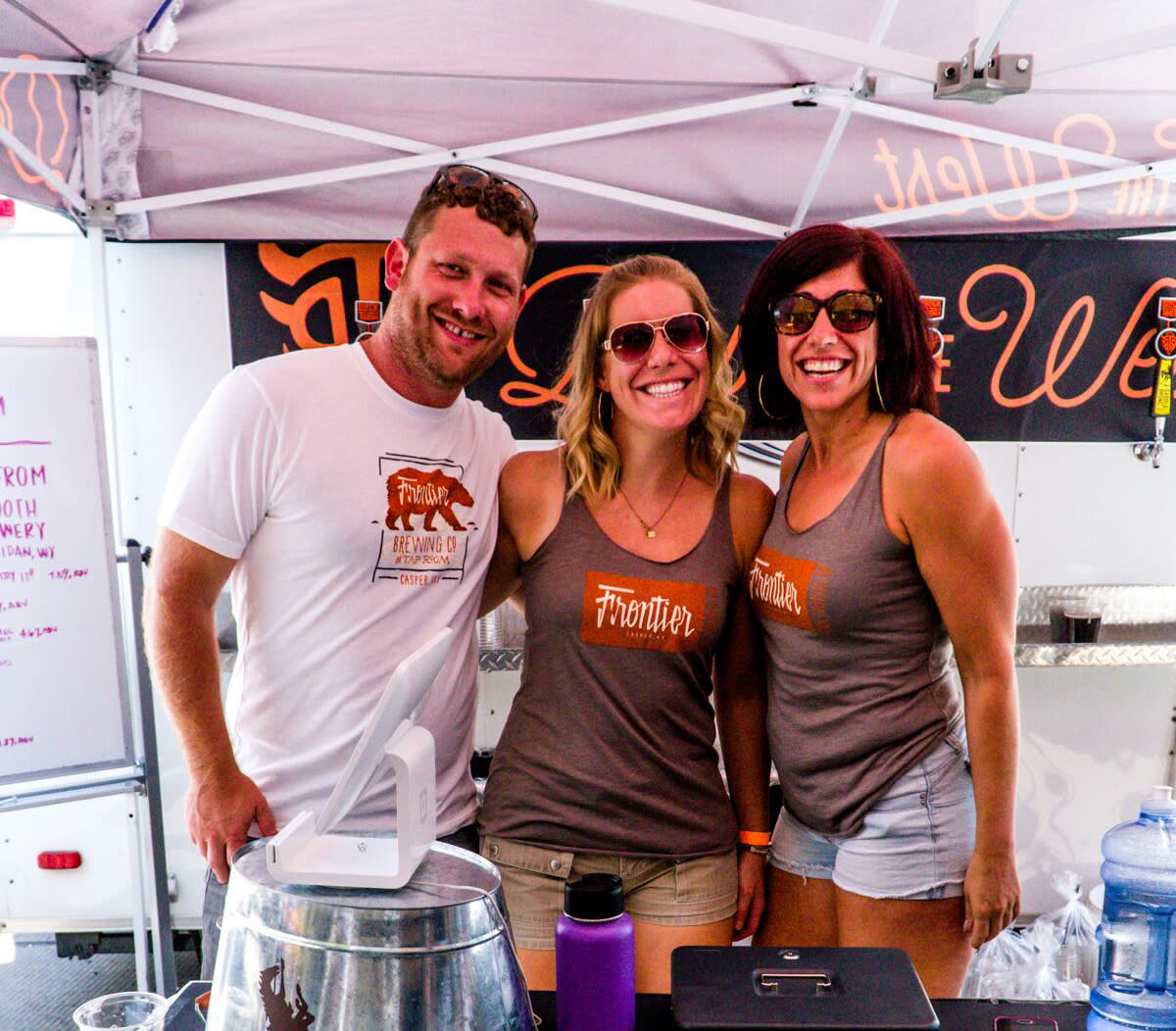 5. Sippin' on Brews in the 5150' All Summer Long
Local beer is even better under a 5150' summer sun! With 8 local breweries that discover and a unique atmosphere at each, the Casper Ale Trail is the perfect excuse for you to get out and try them all.
6. Floating the North Platte River
Grab your tubes and your coolers and escape to that place where tourists wouldn't dare find us… and when you go out on the town after you get off the river, rock your sunburn with pride.
7. Rock the Block & Casper Art Walk
No FOMO for us–5150' locals know how to turn downtown into a party. With that, you better believe we will be there EVERY SINGLE Wednesday at Rock the Block at Yellowstone Garage and the first Thursday of every month at the Casper Art Walk throughout the summer.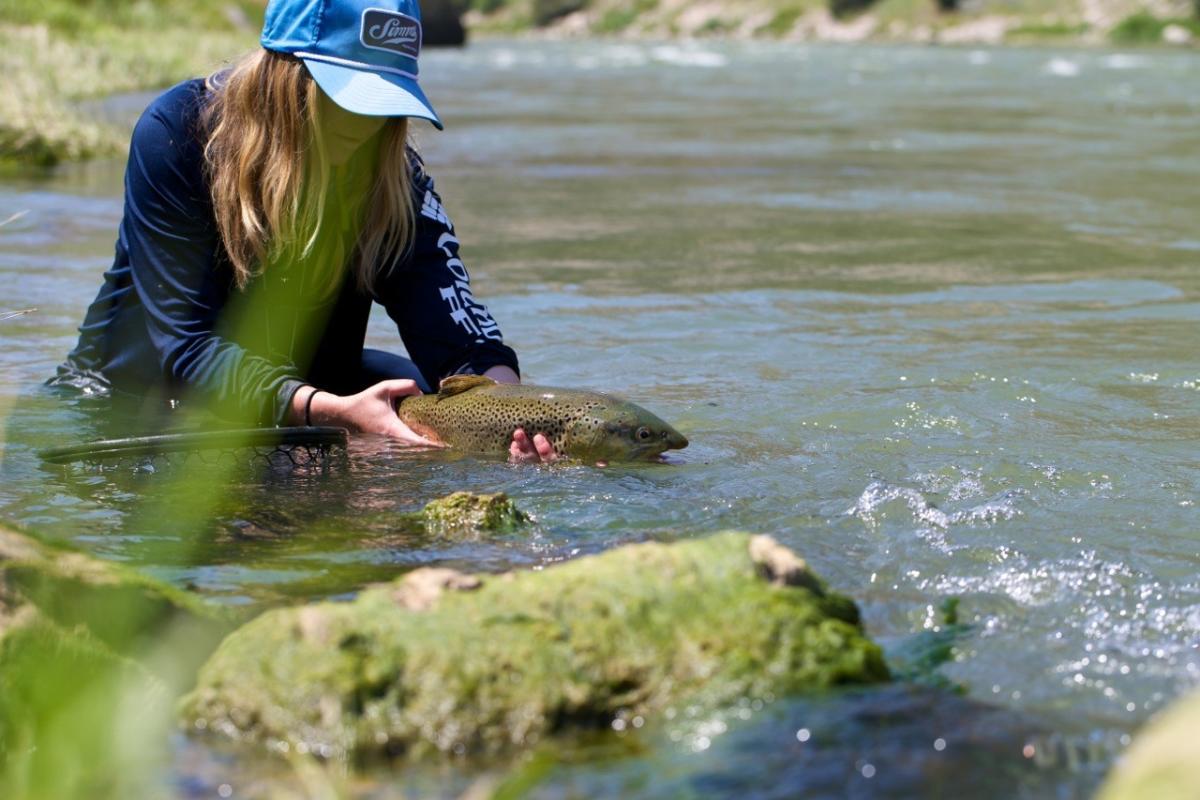 8. Catching that Trophy Trout the Greenie Just Missed. 
Need we say more? 
Pedaling through mountain views, wildflowers, and green meadows? Don't mind if we do.
10. Watching a Family Movie on the Grass
Lookin' at you, David Street Station. 
11. Winning the Title "King/Queen of Cornhole" at Gaslight Social 
Corny? Well, of course. Super fun? You better believe it. 
12. Playing Groupie With All of Our Favorite 5150' Musicians
David Street Station, Frontier, Gaslight, Black Tooth, Gruner Brothers… consider us forever fans.  
13. Making a Splash All Over the 5150'
Surf's up at Amoco White Water Park, dudes. Or, bring the littles to the David Street Station splash pad for a summer activity that's equal parts cute and refreshing. 
14. Backyard BBQ's with Mountain Views 
We'd fight anyone if they don't agree that Brattis & Frank's Butcher Shop have THE BEST meat for your summer cookouts. Go there. Do it. Do it now.
15. Welcoming NIC Fest back to Casper
That's right, folks - NIC Fest is back in Casper June 16-18, 2023, and we can hardly contain ourselves. Battle of the Bands, local brews, good people and art everywhere. 
16. Chamber of Commerce Balloon Roundup
Turn your eyes to the Western skies July 28-30th as Casper's iconic hot air balloon event returns to the Oil City!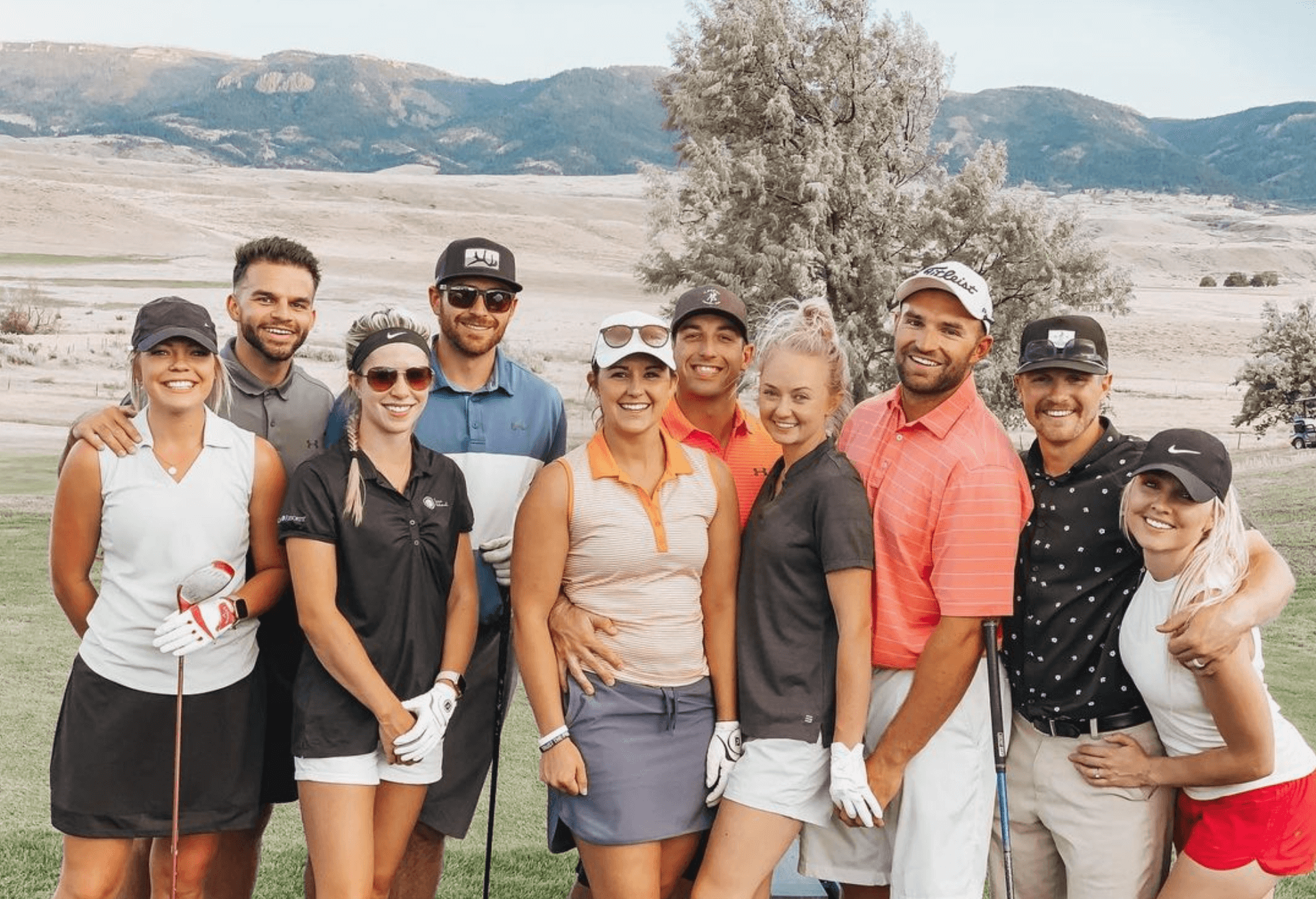 Photo: @sarah_carper // Instagram
17. 2023 Summer Concert Series at The Bloomery 
One of the most magical places around, summer nights were made for live music at The Bloomery. Be sure to check out their new summer concert series, with events taking place in August and September. 
18. Spending More Time Creating 5150' Memories
In everything, we're towing our family and friends along with us with full intentions of making new ones along the way. Because after all, if there's anything that makes summer special in the 5150', it's that we all get to be together. 
Sigh…we can taste the sweetness of summertime already. What's on your 5150' summer list that we didn't think of?