Local Insider, Gabriel Cisneros, was born in Cheyenne, Wyoming on June 4th, 1981, and was adopted by Kenneth Cisneros and Rachel Silva of Casper, WY where he was raised. He has always had a flare for the arts, hospitality and philanthropy. In college, Gabriel studied film with a major in art direction and a minor in acting at Montana State University of Bozeman. 
After his studies, Gabriel was very lucky to be given an opportunity to work in the fashion industry for an American designer, Tommy Hilfiger, as a personal shopper and stylist. While working for Tommy, he gained an understanding of how to produce and organize big fashion shows and charity events such as Super Bowl XLVI, NCLA Final Four in 2010, The Magic Fashion Show, "American Fighter" leading actor, George Kosturos' wedding and more.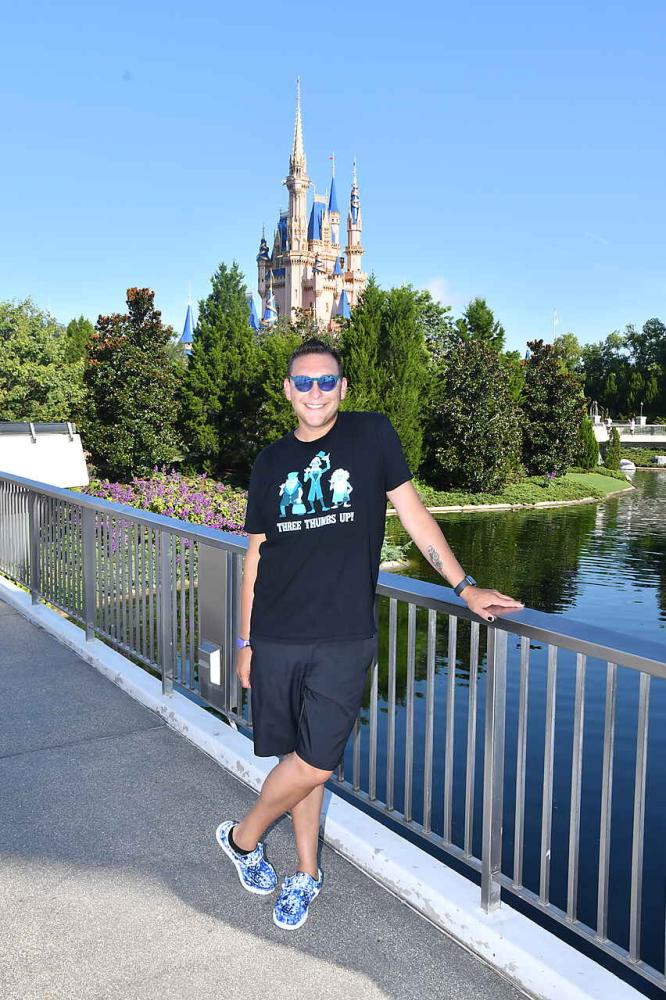 All of this extensive experience called Gabriel back home to his current position at FireRock Steakhouse - one of the busiest restaurants in all of Wyoming. Although he enjoys being immersed in the local culinary scene and spearheading the quality of customer service in Casper, Gabriel's ultimate dream job is to work for the big cheese himself, Mickey Mouse. You see, Gabriel knows Disney is the best of the best when it comes to the three industries he is most passionate about. He could see himself working for one of Disney's signature restaurants such as Le Cellier Steakhouse or, better yet, playing Goofy 365 days a year at the most magical place on Earth. Our January local of the month also loves the idea of producing and directing big names shows such as "Breakfast at Tiffany's" and the hit Broadway musical, "Anastasia" with all the proceeds going to various art organizations around Natrona County.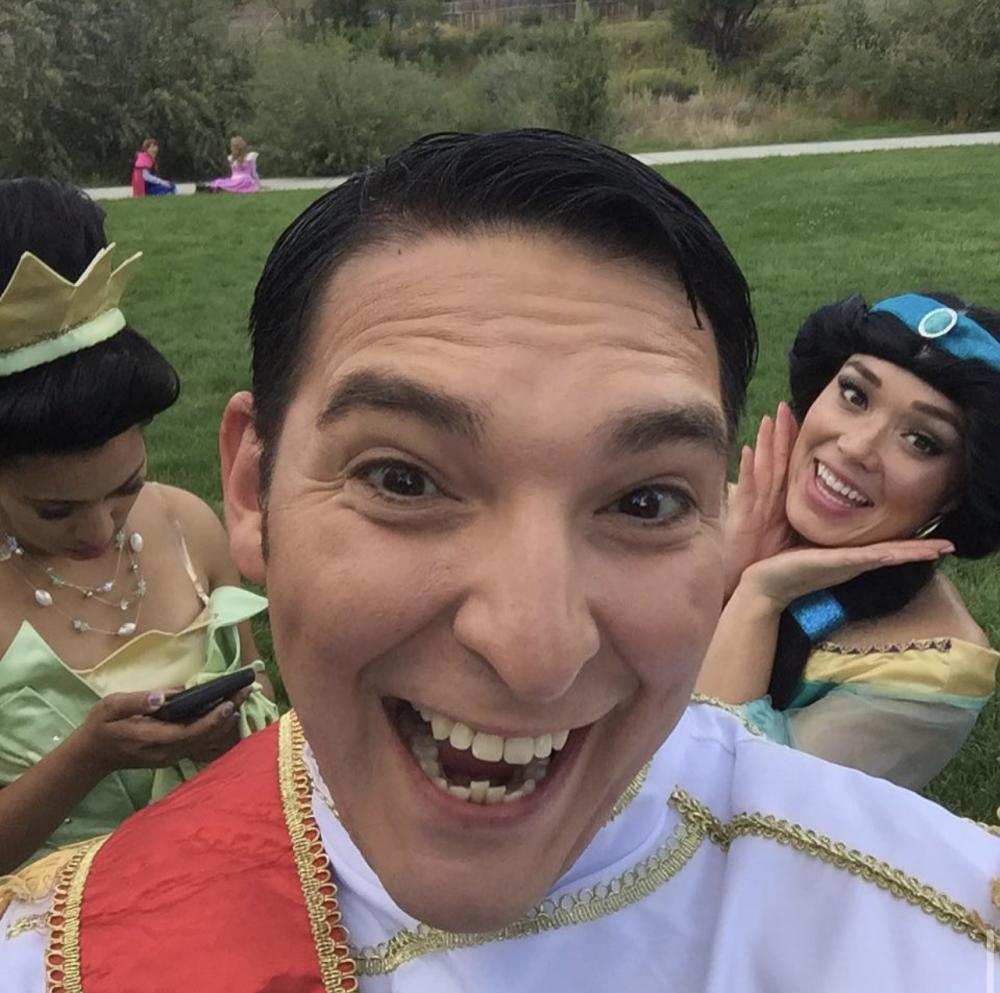 In the meantime, the 5150' has served as the perfect host for all of Gabriel's talents. He has had the privilege of playing Jafar and Prince Charming for Dream Upon a Princess, landing acting opportunities through Opera Wyoming and performing and sitting on the board of directors for the Stage III Community. One of his favorite performances to be a part of is the production of Stage III's "Almost Maine" which shows Friday, January 29th - Sunday, February 13th. This romantic comedy strikes the perfect balance between lighthearted fun and lots of laughter and is just perfect for a Valentine's Day celebration. 
As he looks ahead to 2022, Gabriel has nothing but stars in his eyes... literally. This man surely is one local to watch this year as he not only has plans to grow his up-and-coming YouTube channel "Fever Dream", but he is crossing his fingers to be nominated for Casper's Dancing With the Stars. Performing on the DWTS stage has always been a dream of his. Because, of course, he would give an unforgettable performance, but also because it would fill his cup to help raise money and spread awareness for the Mercer Family Resource Center in town. 
No matter where life takes him, Gabriel always seems to come back to Casper. He strives to pour his love of place into shaping Casper as the premier destination for art and expression in the state of Wyoming. Above all, he hopes to have a greater impact by inspiring the community to evolve to be more avant-garde and open minded and shift the way Wyoming receives and presents art in all forms.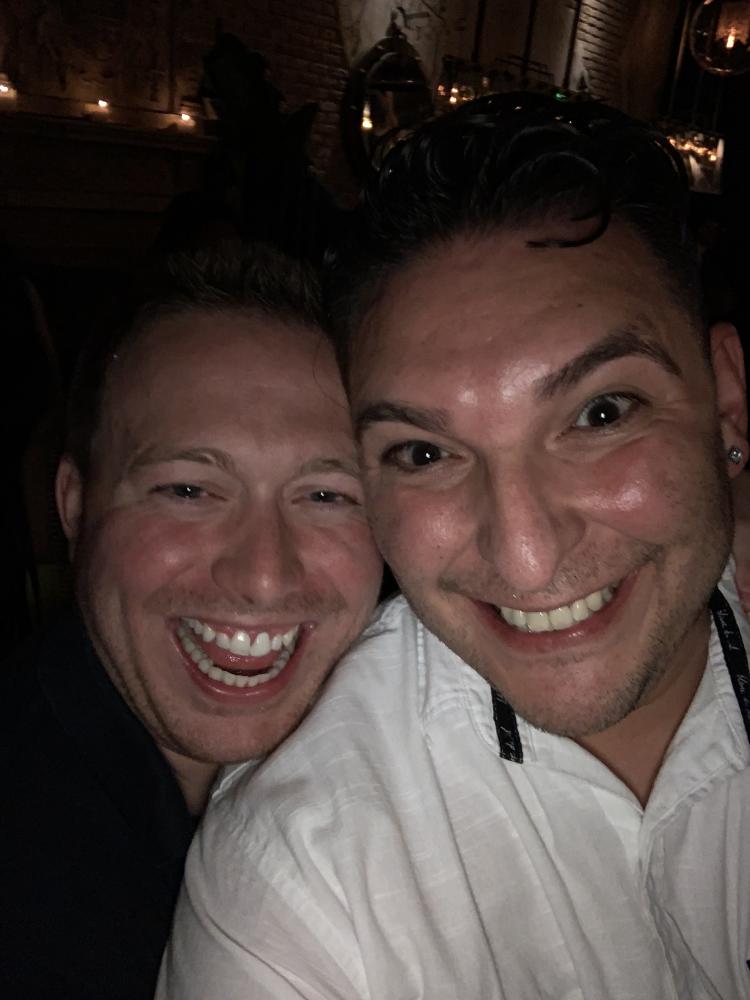 With 5150' Restaurant Week taking over January 23rd - 29th, Gabe is looking forward to reveling in the dining scene and supporting local eateries and establishments here in Casper. His dream day of dining around town would kick off with the best breakfast in Wyoming, Sherrie's Place (if you stop in, tell them that Gabriel sent you)! From there opt for a tasty sandwich at the hometown staple, The Cottage. For dinner, Gabe's favorite local hideaway is Silver Fox Steakhouse as Chef Bernard always goes above and beyond with his homemade recipes and dishes. Finally, for the most luxurious night cap in the West, head on down to Backwards Distilling Company for award winning cocktails and an unparalleled experience with the best mixologists in the state! 
In closing, every day in the 5150' feels like home for Gabriel because of the way the community has made him feel like Wyoming's very own Adam Rippon, Erika Jayne or Daniel Levy. The people of Casper have shown him so much love whether that's a spirited conversation in the line at Metro, a connection over happy hour at FireRock or an excited fan making room in their calendars for his next performance. Gabriel wants nothing more than to build his life and career here in the 5150', because he believes that this community is the best place to be yourself without the fear of being judged. 
Gabriel is looking forward to connecting with more members of the community. If you see him around town, please introduce yourself and spark up conversation. Until then, keep up with Gabe through Instagram @gabriel_307_cisneros. He looks forward to meeting you, locals!