It's that time of year again! 
The Wyoming weather is bitter, the holiday decorations are tucked away, and our 5th Annual '5150 Restaurant Week is vastly approaching. If you can't tell... we can hardly control our excitement! 
Get a taste of all things Casper during our '5150 Restaurant Week. Our local restaurants, breweries, tasting rooms and coffee shops have come together to create a city-wide menu for a week of taste testing and fine dining. Get a great deal on an old favorite, try something new, support local establishments and most importantly, celebrate Casper's culinary scene January 22-28 2023.
To build excitement and gather around Casper's hottest foodie event, we're letting you in on a sneak peek of what's to come and sharing 5150' Restaurant Deals You Should Know About below:
  
Coffee & Brunch
Buffalo Bean 307
$3.07 - Large tea
$18.90 - 3 large drinks of any choice
$51.50 - 1 hoodie, 1 hat, and 1 drink of choice
Scarlow's Art & Coffee
$3.07 - Regular 12 oz whole milk latte w/ 1 flavor
$18.90 - Goedickes or Scarlows tote bag w/ regular 12oz latte w/ 1 flavor
$51.50 - Art and Coffee Box
Eggingtons
$3.07 - 1 latte, any flavor
Perkins Restaurant & Bakery 
$3.07 - Coffee and Muffin
$18.90 - Two burgers and fries
$51.50 - One Appetizer, Two Dinners, Two Drinks and Dessert
  
Feast & Fare
Graze & Gather
$18.90- Large lunch box #1
Steamboat Deli
$18.90- 2 pasta entrees (now open for Italian dinners on Thursday, Friday and Saturday nights.)
HQ BBQ
$3.07 - Any of our local brews
$18.90 - Pound and a Pint: A pound of our tender, smoked brisket with 1 pint of our epic sides.
Yellowstone Garage Bar & Grill
$3.07 - Any tall or short local brew
$18.90 - Blackened Burger with a choice of side and drink
$51.50 - Double Date: Two ribeye's with sides and drinks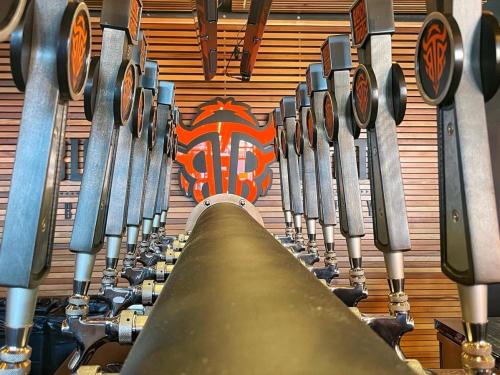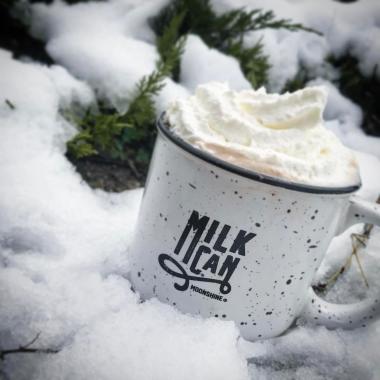 Beer & Cocktails
Gruner Brothers Brewing
$3.07 - Pints all week 
$18.90 - 2 beers and any Handheld at Petro Pub
$51.50 - Pub Bite and 2 pizzas from Petro Pub + 2 beers
Bull Horn Brewing
$18.90 - Any beer paired with any meal
The Drinkery
$3.07 - Single Bottles + Cans of Beer OR Coors Light Draft
$18.90 - Two 6 oz glasses of Saldo Zinfandel OR a Moscow Mule OR a London Fog + a small charcuterie box
$51.50 - Bottle of SALDO ZINFANDEL
Backwards Distillery
$3.07 - Draft Flight. Get a flight of each of our draft cocktails then be sure to take a bottle home!
$18.90 - Bottle of 307 Vodka. Score a discounted bottle of our 307 Vodka made with local corn and beet sugar.
$51.50 - Mr. North for Six Kit. Let us send you home with a kit of our number one winter drink. Kit includes a bottle of Cinnamon Moonshine, house-made cocoa mix and toppings for six servings.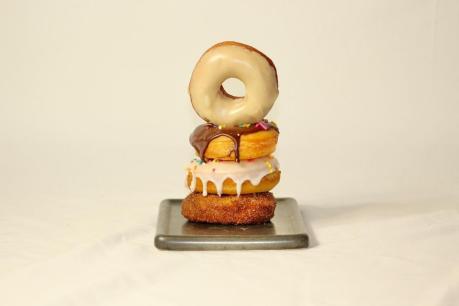 Sweet Treats
Donell's Candies
$3.07- Italian sodas (reg. $4.00)
True Bakery
$3.07 - One JUMBO Cinnamon Roll (valued at $5)
$18.90 - One Variety Dozen Donuts + One JUMBO Cinnamon Roll (Valued at $22)
$51.50 - Bronze Subscription Box (valued at $94.96) Comes with: One Dozen JUMBO Cinnamon Rolls OR One Dozen Bagels (flavor of your choice), THREE Sourdough Country Loaves; AND One Dozen Variety Donuts
Wind City Sweets and Treats
$3.07 - Any 2 Donuts
$18.90 - Any 3 Cupcakes
$51.50 - 1 dozen Cinnamon Rolls or 1 dozen Croissants
Rialto Soda Fountain
$3.07 - single scoop ice cream, cup or cake cone 
Best part about all this? This is ONLY the beginning. This year we have 40 local establishments participating in Restaurant Week. That's more than ever before! So mark your calendars, grab your foodie friends and count down with us over on our Facebook and Instagram!