It's that time of year again. The Wyoming weather is bitter, the holiday decorations are tucked away and our 5th Annual 5150' Restaurant Week is vastly approaching. If you can't tell... we can hardly control our excitement! 
Get a taste of all things Casper during our 5th Annual 5150′ Restaurant Week. Our local restaurants, breweries, tasting rooms and coffee shops have come together to create a city-wide menu for a week of taste testing and fine dining. Get a great deal on an old favorite, try something new, support local establishments and most importantly, celebrate Casper's culinary scene January 23-29, 2022.
To build excitement and gather around Casper's hottest foodie event, we're letting you in on a sneak peek of what's to come and sharing 5150' Restaurant Deals You Should Know About below:

Coffee & Brunch
Metro Coffee Company 
$3.07 - Single Shot Vankka Latte
$18.90 - Hot Date Combo (2 flavored lattes w/ 2 bagel sandwiches)
$51.50 - Two Tumblers + Drinks (Two travel tumblers w/ your choice of 2 free drinks)
Scarlow's Art & Coffee
$3.07 - 12oz Latte with choice of flavor.
$18.90 - Drinks to go: Scarlow's 20oz Travel Mug with drink of choice and $10 Scarlow's gift card.
$51.50 - The Full Package: Scarlow's 20oz Travel Mug with drink of choice, a T-shirt from adjoining Goedickes and a $20 Scarlow's Gift Card.
Sweet Zoey's 
$3.07 - Latte with a piece of Baklava 
Perkins Restaurant & Bakery 
$3.07 - Choice of muffin and an endless pot of coffee

$18.90 - 2 Build a Breakfast Meals (includes 2 eggs of your choice, bacon or sausage, choice of potato, and 3 buttermilk pancakes)

Feast & Fare
Qdoba
$3.07 - Chips and Queso
$18.90 - Meal Deal (2 reg drinks, 2 entrees, and chips/queso)
$51.50 - Chips and Queso for 40 guests
Raccas
$18.90 - 12" Specialty Pizza + Local Draft Beer
Steamboat Deli
$3.07 - Soup of the Day
$18.90 - 2 Sandwiches (Not Including Specials) and 2 Medium Combos with Choice of Fountain Drink and Chips
HQ BBQ
$3.07 - Local Beers: Choose from our local beer selections including Gruner Brothers, Skull Tree, or Blacktooth Brewery, draft or can.
$18.90 - Pound and a Pint: A pound of our tender, smoked brisket with 1 pint of our epic sides.
Crav-a-Bowl
$3.07 - small Boba Tea or Lotus drink
$18.90 - 1 Acai bowl & 1 large Boba drink, or 1 Poke bowl & a small Boba drink.
$51.50 - 2 Acai or poke bowls, 2 large drinks and 1 hour of axe throwing at Oil City Axe Co.
Enjoy your bowls at Crav-A-bowl and go down to OCAC for an hour or get them to go.
Silver Fox Steakhouse
$3.07 - 3 Bacon Knots (WHATTTT!)
$51.50 - Two 8 oz Bacon Wrapped Baseball Sirloin With a Mushroom Demi Glaze. Includes Scalloped Potatoes & Bananas Foster for Dessert.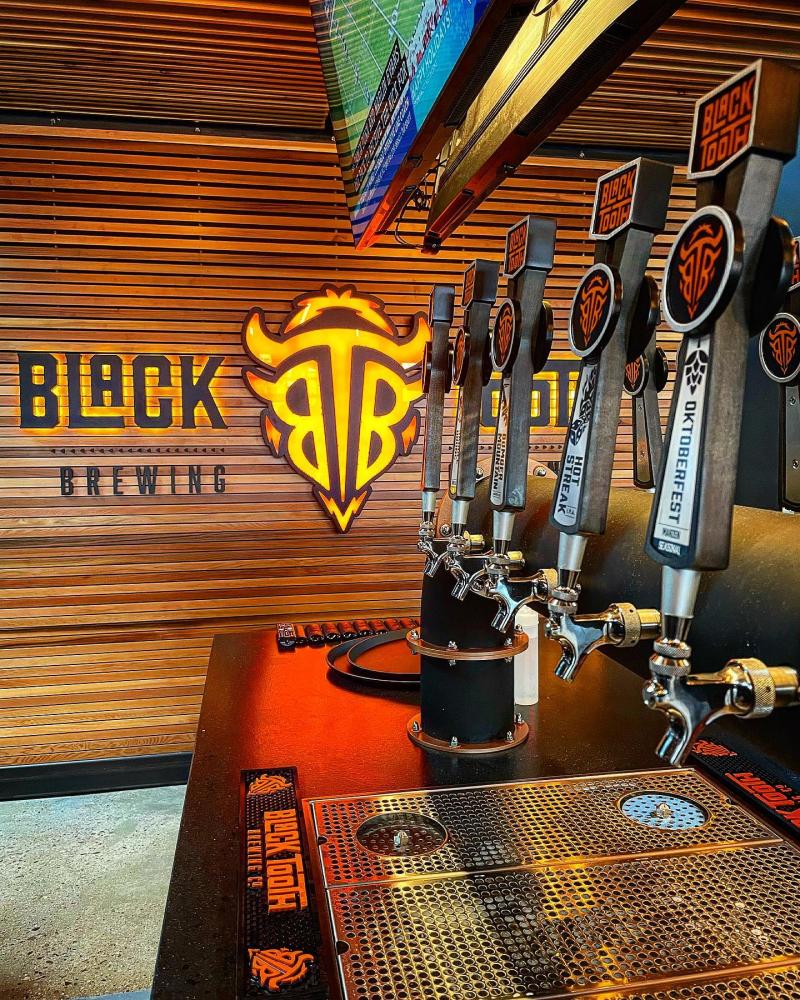 Beer
Black Tooth Brewing
$3.07 - 307 Lager (12 oz pour of The Official Beer of Wyoming)
Gruner Brothers Brewing
$3.07 - Little Shandy Beach or Hell's Half Acre Pint
$18.90 - Short Sleeve T-Shirt
Oil City Beer Co.
$3.07 - A pint of your choice of either Severance Pale Ale or 1889 Gold Ale 
$18.90 - Oil City Beer Company Hat or Shirt
Beacon Club
$18.90 - Bucket Of 6 Domestic Beers
Best part about all this? This is ONLY the beginning. This year we have over 50 local establishments participating in Restaurant Week. That's more than ever before! So mark your calendars, grab your foodie friends and count down with us over on our Facebook and Instagram!