Listen locals - we love nothing more than having you all as neighbors, but we have to confess that some of you have resting Scrooge face...and it shows. 
You see, as magical as this time of year can be, let's face it – the holidays are not always merry and bright. With crunched calendars, tight wallets and high expectations, it is so easy to feel burdened by the "season of giving." Not to mention we dwell in the wildest state in the lower 48, a place where the December wind howls and blows and howls and blows until we can barely stand it anymore. 
If you've been feeling a little off your rocker lately, know that you are not alone. Here in the 5150' it's okay, and oddly quite normal, to have sudden urges to drive south to Colorado or pull your hair out before your company Christmas party.
BUT before you trade in your Wyoming roots for a greenie license plate, let us put you on 8 ways to not be a Scrooge this season below:

1. Eat the damn cookie
We've never been the calorie-counting kind, especially during the holidays! And, quite frankly, we're not here to shame you if you are. We too strongly believe in practicing moderation and nourishing our bodies above all else. BUT that will not stop us from trying to convince you to forgo your sugar inventory habits this season. You're surviving hurricane winds, for Pete's sake! If you want to sample grandma's cookie tray or lick the beaters like the good ol' days - go off! 
2. Prioritize your mental health
From grieving the loss of loved ones to simply being stretched too thin, we know that this time of year is mentally and emotionally challenging for many in the 5150'. Look, we don't have all the answers to fix the hard things. However, we want to remind you that your mental health matters. Now more than ever, you deserve to show up for yourself when you need it most. Yes - attend the party, volunteer, play Santa for the family and cut the roast beast. But, when your intuition tells you to tune in and slow down, we hope you listen. Stay in, pour a glass of wine and put your head under the Christmas tree if you have to. Because, the truth is, you won't be giving anyone your best this holiday season if you come up last time and time again. Be kind to yourselves, 5150'!
3. Find magic in the little things
Wouldn't you say it's about time we started romanticizing the beautiful, mundane moments that surround the holidays? We're talking the sweet stuff like handwritten cards, childhood ornaments, marshmallows in hot cocoa cups, snowflakes on eyelashes, baby's first Christmas, your neighbor's Charlie Brown tree, your pathetically, adorable Charlie Brown tree, grandpa snoring at the dinner table, honey hams, late night conversations with your favorite cousin and Hallmark love stories. You see, retiring your Scrooge ways is simple with wide eyes, a grateful heart and the smallest change in perspective. 
4. Shop local
We're just going to come right out and say it... if you're Amazon packages don't arrive on time this season, don't come crying to us. Shopping local, and supporting Casper makers and stores, is the perfect way to ditch your unwanted Scrooge reputation. By checking off your shopping list in the 5150' you are not only avoiding hiccups in the supply chain system, BUT you are pouring your hard-earned money back into the local economy. Which in turn makes the holidays a little bit brighter for everyone in our community. Now that's something to feel good about!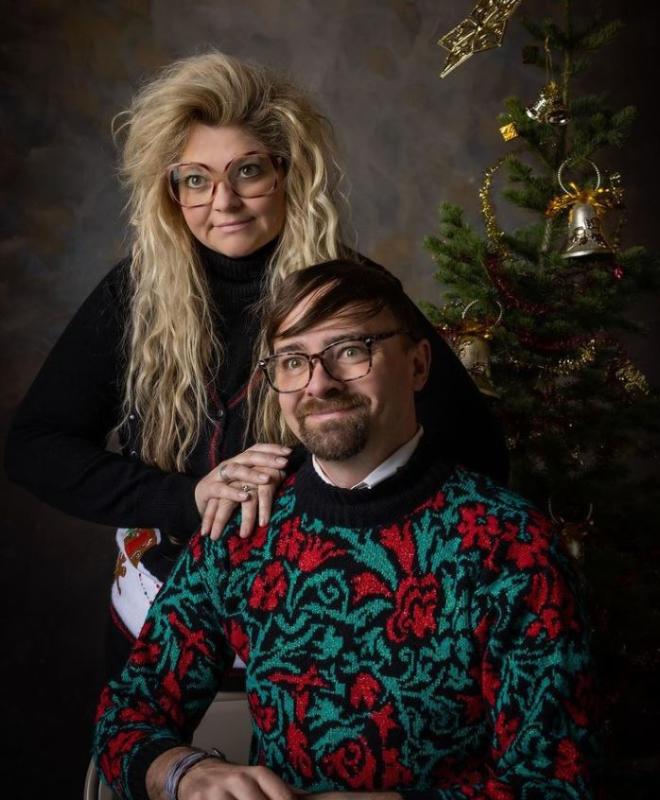 Photo: @jsorephotography & @benwincklerphotography
5. Start a new tradition
The best cure for the holiday slumps you ask? Starting a new tradition is always at the top of our list! If it feels as though you've been going through the motions lately and your scheduled holiday festivities no longer spark joy in your heart, we recommend looking at this season with a creative spirit. From the classics to family favorites, traditions are a great way to make the holidays special for YOU. However, just because it's tradition doesn't mean it can't evolve with you and your story. What is calling to you this holiday season? What have you always wanted to do with your family but never got the chance to? Whether it's mixing up the dinner spread or sending out a perfectly, awkward Christmas card, don't be afraid to celebrate your way, locals. 
6. Face your wind woes
Casper wind...WHO hurt you? There's no sugar coating this one, 5150'. The "w" has sucked lately. Like really sucked. With that, we know we are not the only ones who have been a little extra Scroogie because of it. The best part is, you're not alone. We can all be grumpy and throw tantrums together, because, well we deserve it. May this be your excuse to run away to the safe spaces of Casper Mountain or scream at the top of your lungs into an open field. Whatever your preferred therapy, we're here facing the wind woes with you.
7. If you love someone... tell them
Like. You. Mean. It.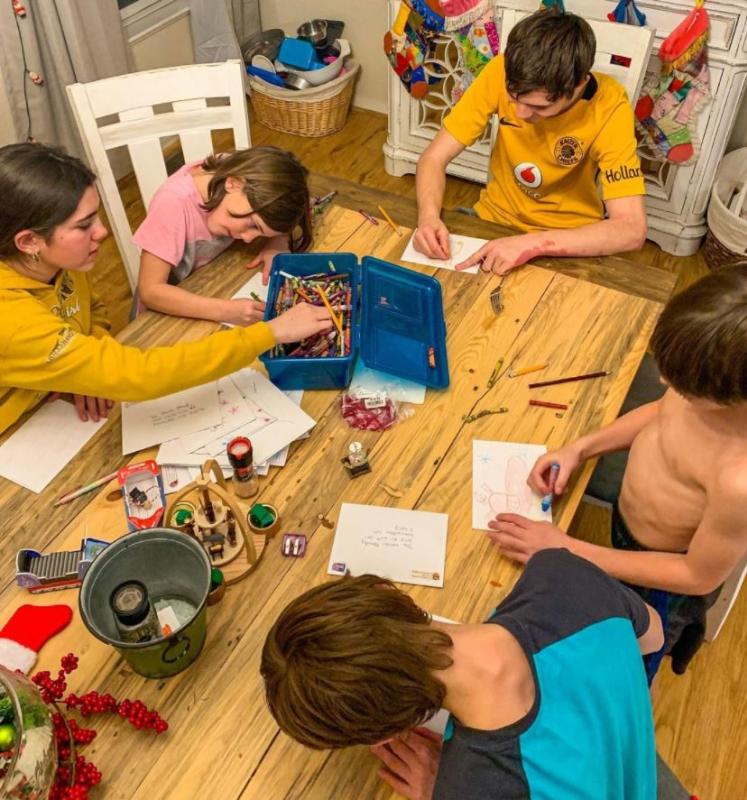 8. Make room at your table
In the end, when the lights come down and the snow melts away, all we want is to have an impact and belong to something greater than ourselves. Often times this seems like a daunting task that requires a lot of time, energy and commitment when really, it's quite simple. This holiday season we hope that you show up where you can - even in the smallest places. Call your mother, donate to a local food drive, buy the next local in line a coffee, take the afternoon to play dress up with your kids and please, for us, make room at your table for your Scrooge of a neighbor who hasn't read this blog yet. 
Still a touch Scroogie or not, happy holidays from all of us here at 5150' Local. May your eggnog be strong and your local spirit bright!