Fall has been so good to us this season. Wouldn't you agree? From tossing a football with the kids on a sunny, Sunday afternoon in the front yard to adventuring into the colorful wild, we can't help but feel as though autumn really showed up for us this year. And we would be lying if we said that we weren't holding onto the last of it with everything we've got. 
Yet, now that it's October, we locals know that our Wyoming winter is inevitable. The leaves are falling, the nighttime temperatures are dropping and rumor has it that Casper Mountain even welcomed her first snowfall last week. Yikes! 
Although many of us are crossing our fingers for a few more weeks of fall, we know that there is so much goodness that lies ahead... even with the "s word" in the forecast. Not only is holiday season right around the corner, but so is our most favorite season of all the seasons... soup season baby. 
If 5150' knows how to do one thing well, it's soup. Potato soup, chicken noodle soup, Italian wedding soup, tomato soup, French onion soup, chicken tortilla soup and all the soups. The list goes on and on! But don't worry we're here to help. Cozy up and follow along with us as we put you on the 7 Soups We're Obsessing Over This Fall:

1. Pork Green Chili | The Office Bar and Grill
Step aside New Mexico and Colorado - The Office Bar and Grill is officially putting Wyoming on the map when it comes to homemade green chili! If you haven't already claimed The Office as your favorite, local watering hole, just wait until we tell you that their green chili is homemade, fresh every morning by the owner's 85 year old father, Jimmy Sr. We know... too good right? This original family recipe is served up piping hot, topped off with cheddar cheese and sour cream and is completed with a grilled flour tortilla for your dipping pleasure. Pinkies up and spoons out, chili lovers!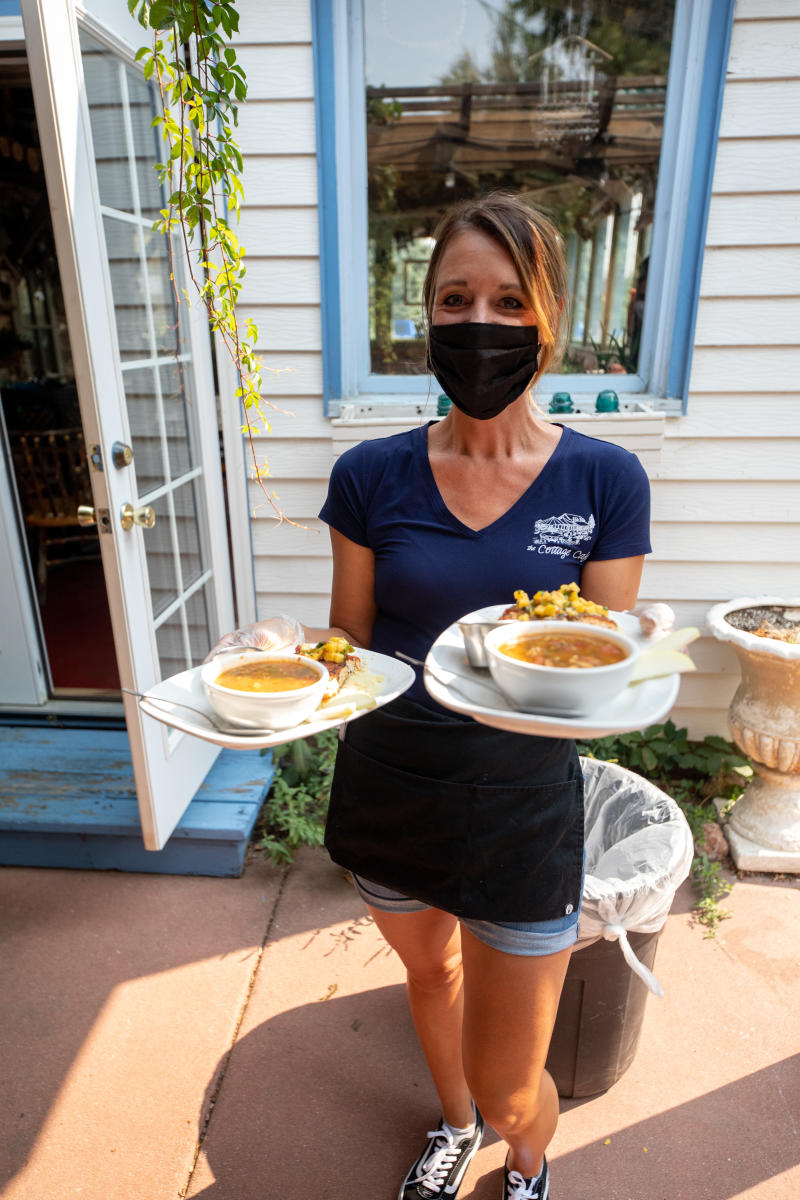 2. Tequila Lime Chicken Soup | The Cottage Cafe 
We couldn't gather our favorite 5150' soups and leave out the one and only Tequila Lime Chicken from The Cottage. This mouth watering recipe has been a staple in Casper for as long as we can remember, and for good reason. It's the perfect balance of hearty, healthy and packed with the perfect punch of heat. Indulge in a bowl for lunch or pair with your favorite signature panini. Honestly, if you haven't tried the Tequila Lime Chicken yet. can you even call yourself a true, Casper local?
3. Jalapeno Cheeseburger Soup | J's Pub & Grill
Cheeseburger in a bowl? This must be heaven. Every week our west side neighbors make a batch of their famous Jalapeno Cheeseburger Soup. However, it is SO good that it rarely makes the menu by Friday. Ground beef, onion, jalapeno, a magical blend of seasonings and more come together to bless our soup lovin' taste buds. Top off with a handful of Saltines or pair with a warm roll. No matter your fancy, you're bound to crave this J's Pub go-to regularly. 
4. French Onion Soup | Silver Fox Steakhouse
A soup worth simping over. Silver Fox's French Onion Soup is baked with caramelized onions and garlic in a rich beef broth topped off with lots of cheese and a delicate, pie crust topping. Truly as delicious as it is pretty! There is something so rewarding about digging your spoon into the flaky top layer and pulling out all of that cheesy goodness while the aromas of the broth overwhelm your senses. All other French Onion Soups, please bow down now! 
5. Tomato Basil Bisque | Grab & Go Gourmet
Has Grab & Go Gourmet served up anything we haven't obsessed over? No. No they haven't. And their Tomato Basil Bisque is no exception. One of the 5150's hottest downtown eateries has taken this classic and put their own fun spin on it - making each bite worthy of local praise. Slurp on every last drop or soak it up with an old fashioned grilled cheese sandwich. No matter your habit, this recipe will have you daydreaming about tomato soup again - we promise!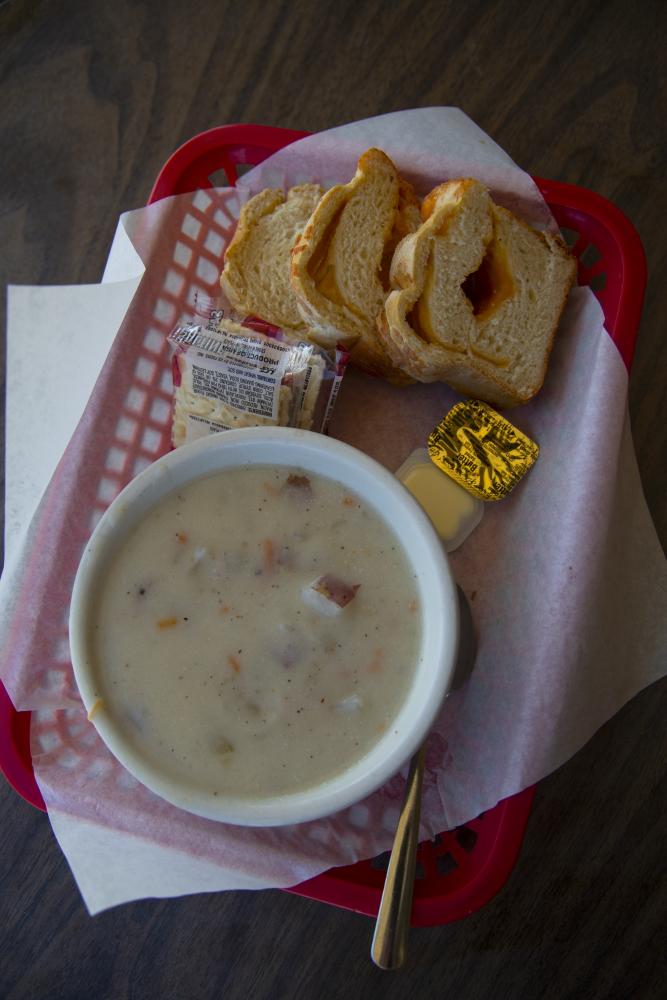 6. Potato Soup | Cheese Barrel
Almost almost as good as grandma's, the Cheese Barrel's Potato Soup warms our bellies just as much as it warms our hearts. Chunky, cheesy and seasoned to perfection this Casper classic is sure to beckon you back time and time again. Find this on the menu on Friday's as the local breakfast and lunch spot switches up their soup offerings daily. Finally, do us a favor and order a side of cheese bread or two. Trust us on this one - it's worth the hype all its own!
7. Chicken Tortilla Soup | Eggington's
Alright locals let's get real... can Eggington's ever do wrong? Didn't think so. Their Chicken Tortilla Soup is just as addicting as their homemade orange juice, and that's saying a lot. Come for the soup, stay for the family. 
Soup for the soul? 5150' understood the assignment. Here's to cancelling your lunch plans and prepping your Wyoming winter bods with us! Tag us in your soup ventures @5150local and let us know if we missed a Casper classic worth diving into next!