There is so much beauty to be found in Casper. It lies along the banks of the North Platte River on an autumn day, in the depths of the cracks of the historic buildings downtown and beneath our feet on an open road when the Wyoming wild comes alive within us. Yet, no matter its endless, raw beauty, this place would not be home without you. The locals of 5150'. 
Meet Nicole Steinbach - our September Local of the Month. From reveling in her Wyoming love story to quickly being recognized as a local fashion icon, Nicole is simply a force in the 5150'. If you haven't had a chance to meet her around town yet, she can be found adventuring our local hideaways, drinking a cold one at Gruner Brothers or setting trends on the streets downtown. She is just as empowering as she is contagious. Better yet, she is one of us and loves it here.
But enough is enough, we will let Nicole take it away: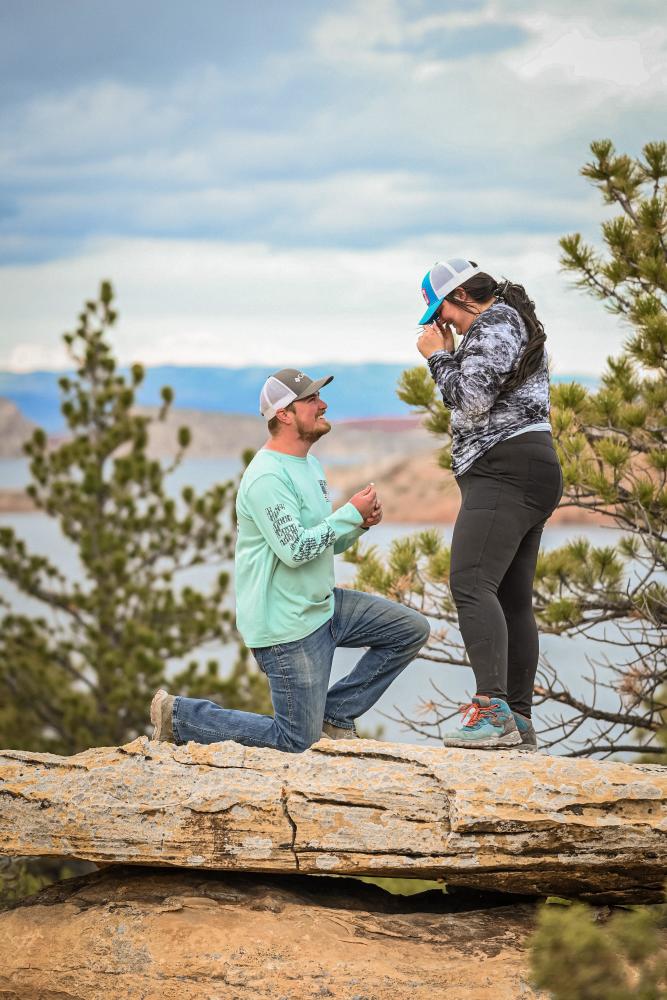 When did you move from Casper and from where? What brought you to the 5150'?
"I moved to Casper in March of 2020 from Vermillion, SD. I was the Assistant Softball Coach at the University of South Dakota and after COVID shut down the NCAA (and the rest or the world!), I decided to pack up my belongings and move to Casper. I chose to move here because of my boyfriend (now Fiancé), Zach, had called Casper home for 7 years, and we had been in a long-distance relationship for over 2 years. I traveled back and forth to Casper as much as possible to visit him. Each time I landed here, I fell more and more in love with Casper. We decided that this was home to both of us as the community not only stole our hearts, but we could ultimately see ourselves raising a family here. It was the best decision we could have made."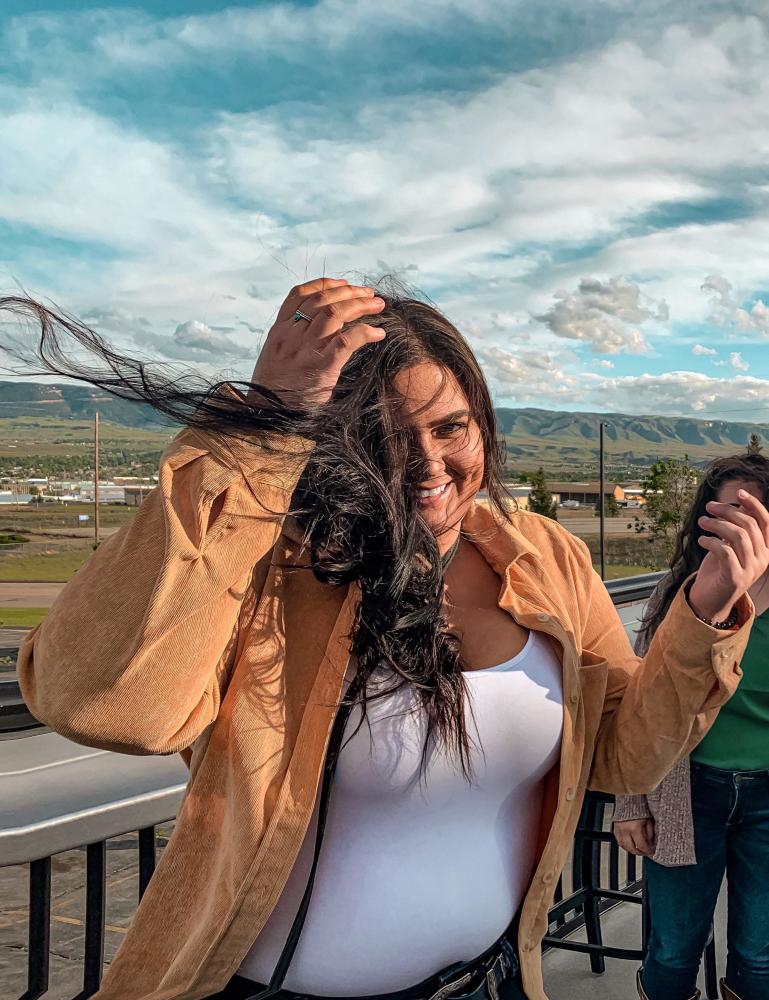 What was your perception of Casper and Wyoming when you first arrived? How has it changed overtime?
"Originally from Indiana, when you hear "Wyoming" you think either one of two things… Jackson Hole or Yellowstone National Park. First time I visited was for New Years in 2018, and I was about knocked on my butt from the wind. I was born in Chicago and Wyoming hands down puts that windy city to shame (even though the 'Windy City' nick-name comes from politics not the actual wind). It didn't take long for me to realize that Casper would be the town I call home one day. What I have learned is that there is way more to see in Wyoming than just the basic touristy stops. Over the last two years we have been to 10 of the 12 state parks, camped at 28 different campgrounds across the state, and made a lifetime of memories. And out of all of our travels, some of our favorite places are right here in Natrona County. Our first camping trip was at Beartrap, we got engaged on a hike at Alcova, and now we are getting married on Casper Mountain. Casper has provided so much adventure that I can't believe that I get to wake up each day and call this town home. What I tell people back in Indiana is that Wyoming isn't real and that couldn't be more true."
What makes the 5150' feel like home?
"Where do I begin? Between the genuine people, downtown events that bring the community together, amazing local eateries, and easy access to adventure, it is hard not to fall in love. I love going to David Street Station for a concert or walking downtown and shopping at all my favorite stores. Casper is the perfect definition of a big little town. Big enough that it is able to have cool events like the CNFR or bring big-name musical artists to local stages, but small enough that you can meet people and see them casually around town."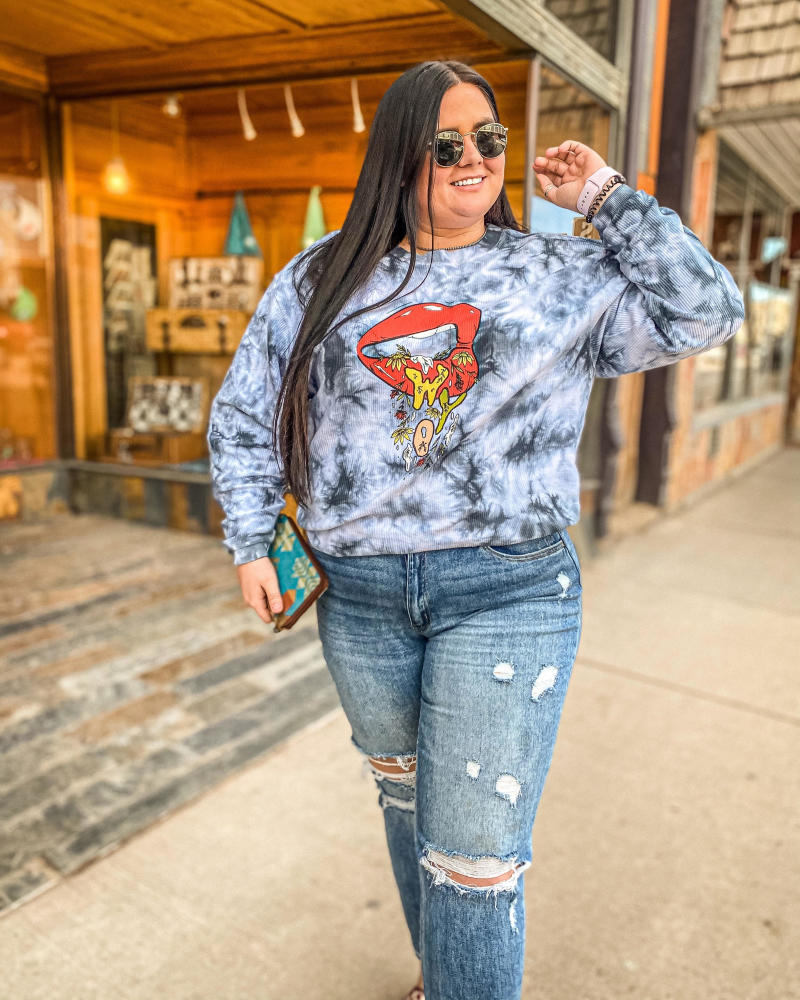 "How has the community made a space for you?"
"Moving to Casper has brought new opportunities into my life. Before I moved here my life revolved around softball... and that's about it. Casper helped me find myself and my passions. I have reached way outside of my comfort zone and discovered more about myself in the last two years than I have in my entire life. I have met some amazing people in Casper, and statewide, that have helped me push myself to see life in a different light. I love marketing and using my creative energy and it wasn't until I moved here that I realized I could market myself for Wyoming brands. Over the last two years I have built a platform to promote my favorite Wyoming creatives and small businesses and share all my travels for people who don't live the life we live every day. I have received a lot of love and connected to people in town who at first were strangers that I now call friends.
I have also recently started mentoring and coaching softball players across the state of Wyoming. I grew up playing fastpitch softball, played in college at the Division 1 level and went on to coach for 4 years at the college level as well. All of the knowledge I have gained over the years I thought it would be a waste to keep it to myself, so I decided to create a brand for myself with Wyoming in mind and it is called Elevated Fastpitch. With high school softball just starting up I decided to branch out and offer lessons to athletes wanting to learn more about a game I have loved since I was 4. With this new opportunity I am hoping to help grow the talent and develop players so that Wyoming can one day be on the map for the sport of softball."
What are you most looking forward to as you build a life in the 5150'?
"What I am looking forward to in the future as a 5150' local is raising my kids in a town full of love, promise, and opportunity. Casper is a community filled with some inspiring individuals. I know this town has pushed me to become a better version of myself so I can only imagine the future my children will have being born and raised in Casper. Raising my kids in an environment like Casper is something I talk about every day. I have talked about it so much that my mom is even moving here from Indiana in the near future. I am thankful for the opportunities and people I have met since moving here because without that piece, Casper just wouldn't be the same."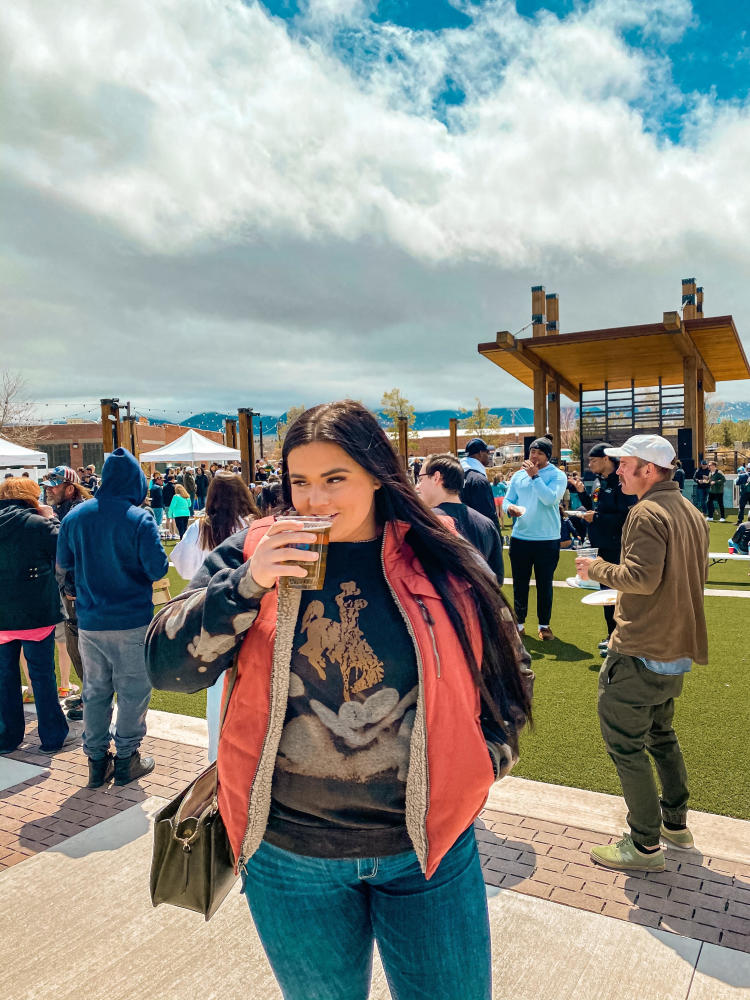 Where are your top three places to drink and dine?
My local go-tos for dining are Branding Iron, Guadalajara, and Silver Fox.

Top 3 places for drinks are Gruner Brothers, Mountain Hops, and Backwards.

Top 3 coffee/cafes are Metro, La Barista, and Bourgeois Pig.

Top 3 local food trucks are I'Scream 4 Wings, I'Scream 4 Ice Cream, and Wyo Philly Wagon.
Where are your favorite places to shop?
"My favorite Casper stores are Floral Rhino, Ruby Wyld, Lou Taubert's."
Favorite hobbies in the 5150'?
"Camping either at Alcova or on Casper Mountain, golfing at Three Crowns, any event at David Street Station, kayaking on the North Platte and shopping downtown."
Favorite locals to follow?
@brush44designs, @casperwylocal, @prariewife & @eliscaphotography
Describe the 5150' in three words: 
"Charming. Inspiring. Underrated."
Anything you would like to add?
"Thank you to Casper and the people that make this home for me. You welcomed me with open arms and I am thankful to be the first 5150' local featured."
Follow along with Nicole on Instagram @nicole.in.wyo and stay tuned with us over @5150local as we have more goodness from Nicole coming at you soon. 
Are you a good fit for our next 5150' Local of the Mo.? If so send us an email here to inquire: chelsea@visitcasper.com.