details
The Lyric is a unique downtown venue that includes auditoriums, a flexible lobby space, a catering kitchen and a great location. Starting in January of 2016, the remodeled lobby, large and small existing theaters, and catering kitchen can be rented for community and private events. There are also climate controlled storage units in the basement of the building that can be rented on a monthly basis. The Lyric plans to use the rental income to cover the operating costs while working on developing the detailed design work for the new state of the art building and launching a capital fundraising campaign.
Map
Amenities
General
Meeting/Convention Facilities:
Meeting Facilities
Facility Info
Exhibits Space
Exhibits 20
Floorplan File Floorplan File
Largest Room 2500
Total Sq. Ft. 12000
Reception Capacity 400
Theatre Capacity 400
Rounds 0
Banquet Capacity 200
Number of Rooms 7
Booths 20
Large floor Plan PDF Large floor Plan PDF
Classroom Capacity 200
Events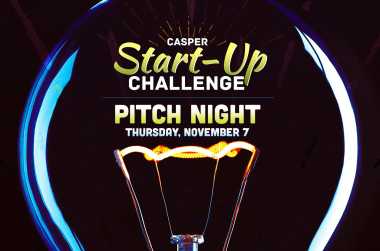 Nov 07
Start-Up Challenge Pitch Night
November 7, 2019
Ideas are in, and now it's time to get down to business. Whittled down from nearly 50 entries, FIVE Casper Start-Up...