The Drinkery - A modern bar and venue by Cory
410 S Ash St., Casper, WY 82601
Email
details
A modern bar + venue located in the heart of downtown Casper. Food available such as flatbreads from The Eatery and a build-your-own Charcuterie Bar. his venue offers a classy, modern vibe with specialty cocktails curated by their very own, as well as a full bar with local beers and mocktails included.
Map
Events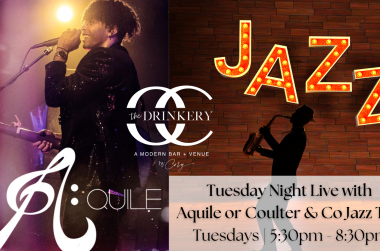 Mar 28
Tuesday Night Live Music with...
Recurring weekly on Tuesday until March 28, 2023
Tuesday Night Live this Winter at The Drinkery! Featuring a weekly rotation of Aquile and Coulter & Co Jazz Trio. Join us...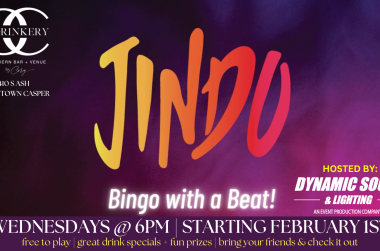 Mar 29
Jindo - Bingo with a Beat
Recurring weekly on Wednesday until April 26, 2023
Join us Wednesdays for the ALL NEW digital, musical Bingo game - Jindo | Bingo with a Beat! It is fun and free to play. Enjoy...