Gallery
Nicolaysen Art Museum & The Discovery Center
details
One of the region's top art museums, The Nicolaysen Art Museum offers a unique, classy space for events and meetings. With ample square footage for a variety of events
Map
Amenities
General
Meeting/Convention Facilities:
Meeting Facilities
Facility Info
Exhibits Space
Description Contemporary art museum and education center in historic building.
Largest Room 5000
Total Sq. Ft. 20000
Reception Capacity 400
Theatre Capacity 330
Rounds 0
Banquet Capacity 272
Number of Rooms 4
Classroom Capacity 300
Events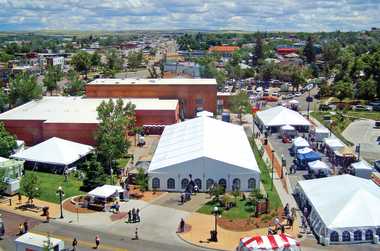 Jun 12
NIC Fest
Dates vary between June 12, 2020 - June 14, 2020
Art, music, local vendors, food and entertainment fill the streets of downtown Casper during this three-day festival.