Gallery
National Historic Trails Interpretive Center
details
A visit to the National Historic Trails Interpretive Center (NHTIC) is a lesson in connectivity — connection to the past, present and future. This museum, which is also home to the new VisitCasper Welcome Center & Scenic Overlook, goes beyond traditional lessons of facts, dates and places; history will come alive with the human story of the pursuit of liberty, freedom and a better life. The center also serves as the official visitors center for the Casper Area Convention and Visitors Bureau and the City of Casper. As the main point of convergence between the Oregon, Mormon, California and Pony Express trails, pioneer history and westward expansion is the story of Casper's earliest days. Throughout the 1800s, hundreds of thousands of brave Americans passed through this area, and the NHTIC is the nation's preeminent place to learn their stories through interactive exhibits, a powerful video and knowledgeable staff. Crawl inside the Conestoga Wagon Ride to attempt to cross the North Platte River. This bouncing, raucous ride will give you a glimpse into just how difficult it was and why so many lives were lost during this dangerous task. Watch Footsteps to the Past, the museum's acclaimed video based on pioneers' diary entries with outstanding reenactments, then read journal entries and imagine the struggle and hope these individuals faced daily. Try your hand at pulling the Mormon Handcart (warm up first) or send a message through the simulated Pony Express. After you've learned about all of the seemingly insurmountable obstacles pioneers faced and the incredible journey they made, it's time to insert yourself into the narrative. Ask a friendly staff member about Casper's other historical sites including Independence Rock, Fort Caspar and Martin's Cove.
Events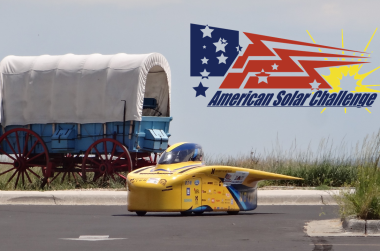 Jul 21
American Solar Challenge Checkpoint
July 21, 2020
See solar powered vehicles at the Casper checkpoint of the American Solar Challenge 2020! Teams of college students and their...