Central Wyoming Fairgrounds
1700 Fairgrounds Road, Casper, WY 82604
(307) 235-5775
Visit Website
details
The Central Wyoming Fairgrounds offers a wide variety of buildings and grounds that are suitable for a number of different events. The grounds feature indoor and outdoor arenas, a large industrial building, exhibit halls and more.
Map
Events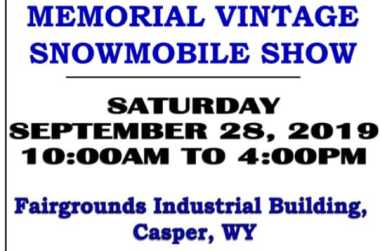 Sep 28
Lonny Custer Memorial Antique Snowmobile Show
September 28, 2019
The 6th annual Lonny Custer Memorial Vintage Snowmobile Show will be taking place on September 28th from 10:00 to 4:00 at the...