Balanced Healing Salt & Sauna
351 S Beech St., Suite 102, Casper, WY 82601
(307) 333-6333
Visit Website
details
Balanced Healing Salt and Sauna is a local business in Casper dedicated to providing unique, holistic modalities for those interested in personal health and wellness. We offer private suite Infrared Sauna and Halotherapy sessions that, when combined together, provide a wide variety of benefits including detoxification, cardiovascular health, pain relief, asthma and allergy alleviation, with a sense of grounding, relaxation and BALANCE. We offer gift certificates, monthly plans and punch passes, and host a variety of monthly events including date nights, new moon and full moon sessions and more. Book online through our website or call the studio. For more information, visit our website at www.BalancedHealingSaltandSauna.com or call 307-333-6333. Hours are Mon-Fri 8am-5:30pm, Sat 9am-4pm (By Appointment Only).
Map
Events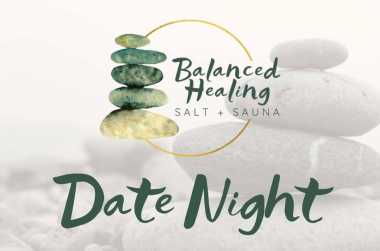 Apr 16
April Date Night at Balanced Healing
April 16, 2021 - April 16, 2021
April 16th and 17th, 5-8pm

If you're looking for a fun yet relaxing way to liven up date night, then you've come to...