Casper is a bustling, attraction-packed place to visit in itself, but our neighbors and surrounding areas also offer some of the best ways to experience Wyoming during your visit. Located less than an hour from the Oil City, here are six of our favorite things to do, see, and encounter when you Visit Casper!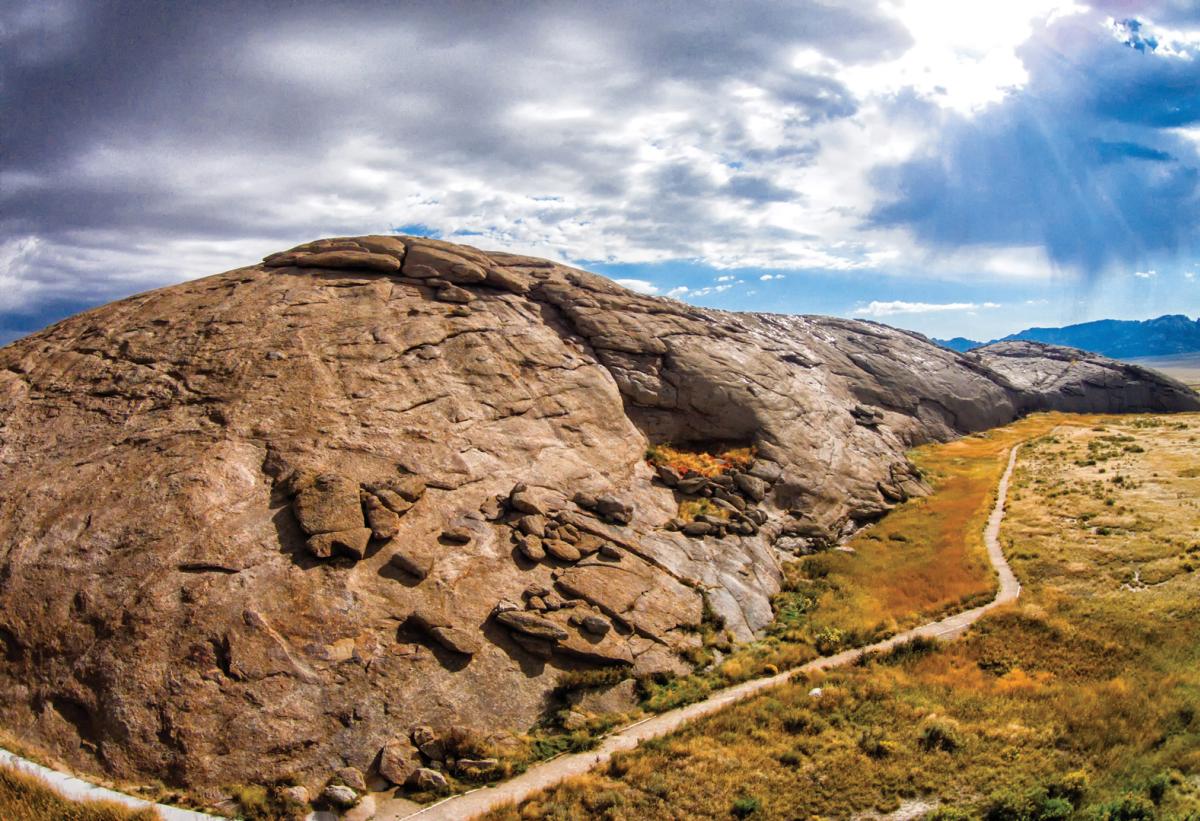 Independence Rock
A not-to-be-missed, awe-inspiring attraction located 50 miles outside of Casper, Independence Rock is a granite behemoth carved with the names of our Western-destined ancestors who passed through centuries ago. Rising earnestly above the Wyoming prairie, the site has served as a reminder for over 150 years of the paths forged by hopeful travelers seeking a new, brighter future. Before you visit, here are a few things you should know about the site's history, setting and significance to the people of Wyoming and beyond.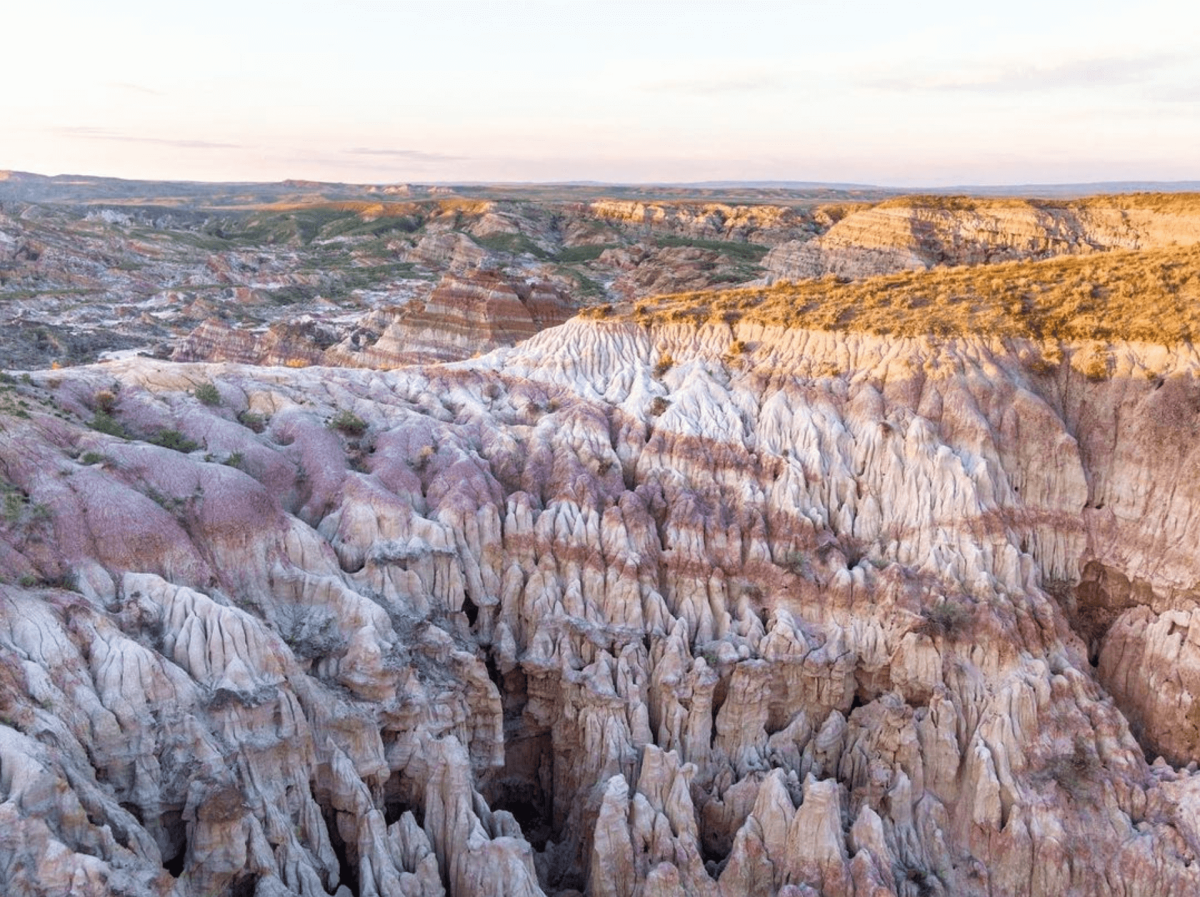 Hell's Half Acre
Believe it or not, this out-of-this-world landscape is located just a few feet from the highway, yet travelers pass by it every day without knowing! A quick 30-mile drive from Casper, Hell's Half Acre is actually well over half an acre, encompassing hundreds of acres of deep ravines, caves, rock formations, and hard-packed eroded earth. 
Fun fact: it was the filming location for the fictional planet of Klendathu in the movie Starship Troopers!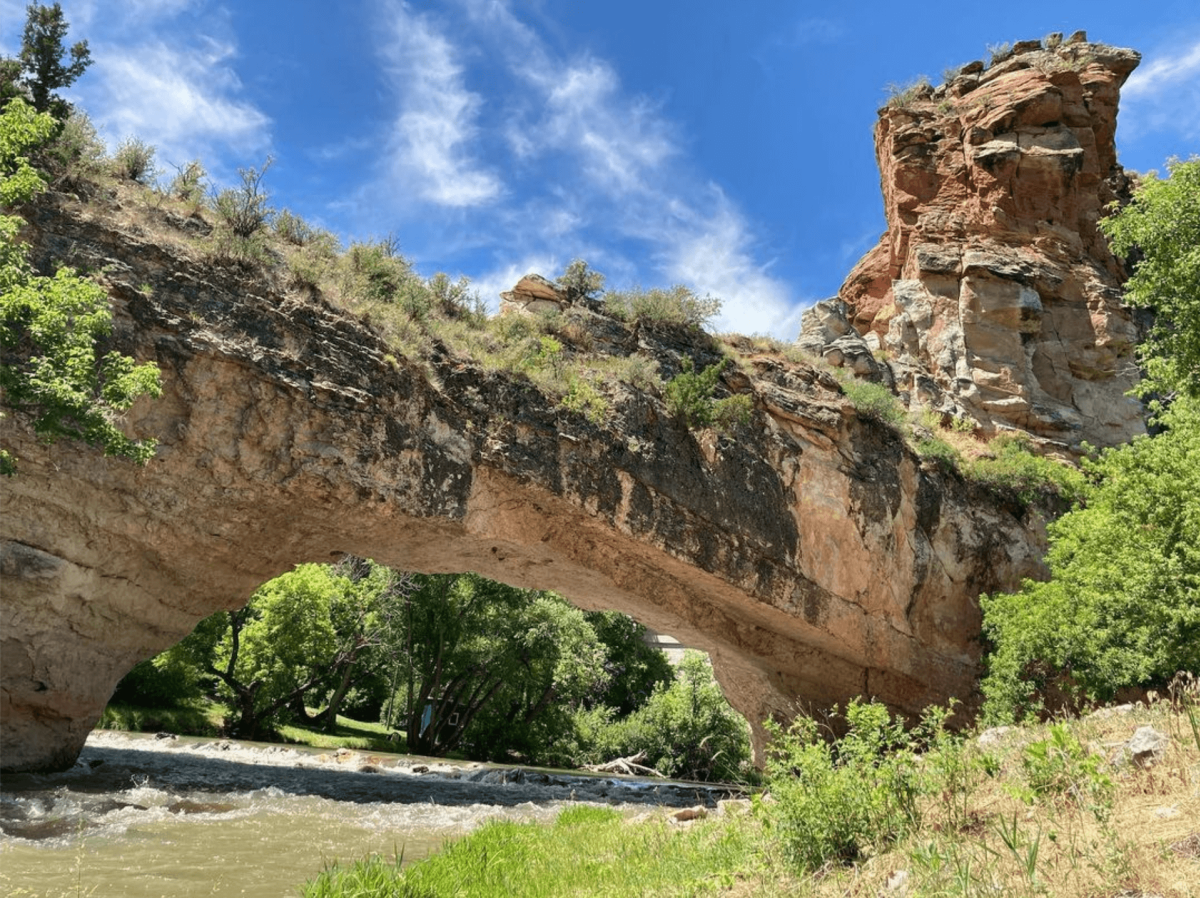 Photo: Visit Wyoming
Ayres Natural Bridge
Two miles south of the Oregon Trail (a short 40-mile drive east of Casper) is a large, magical natural arch of limestone. Formed by La Prele Creek, the natural bridge is one of only a few in the world that still have water flowing beneath them. Not to worry, though, the site is accessible from both upstream and downstream as well as by trails that lead to the top of the bridge. Ayres Natural Bridge boasts designated day-use areas and campsites. 

Alcova, Glendo and Pathfinder Lakes
Three different lakes with three different vibes are all located within or right around an hour from Casper! A scenic 30-minute drive from Casper will take you to Alcova Reservoir and its 2,470 acres that are known for beautiful sunrises, abundant water recreation and fishing. When it comes to recreation on Pathfinder Reservoir, located about 47 miles outside of Casper, fishing is the top attraction. In fact, during the winter, Pathfinder is one of the most popular destinations for ice fishing–specifically for walleye, trout and perch. Another popular option to drop walleye jigs, bottom bouncers and crank bait is Glendo, just 60 miles southeast of Casper.

Fremont Canyon 
Just 4 miles southwest of Pathfinder Dam, Fremont Canyon is a prime location for high-quality rock climbing, sightseeing and hiking. Its gorgeous rock walls rise high on either side of the North Platte River, making it perfect for casting a fishing line from the shore, kayaking, canoeing, boating and more!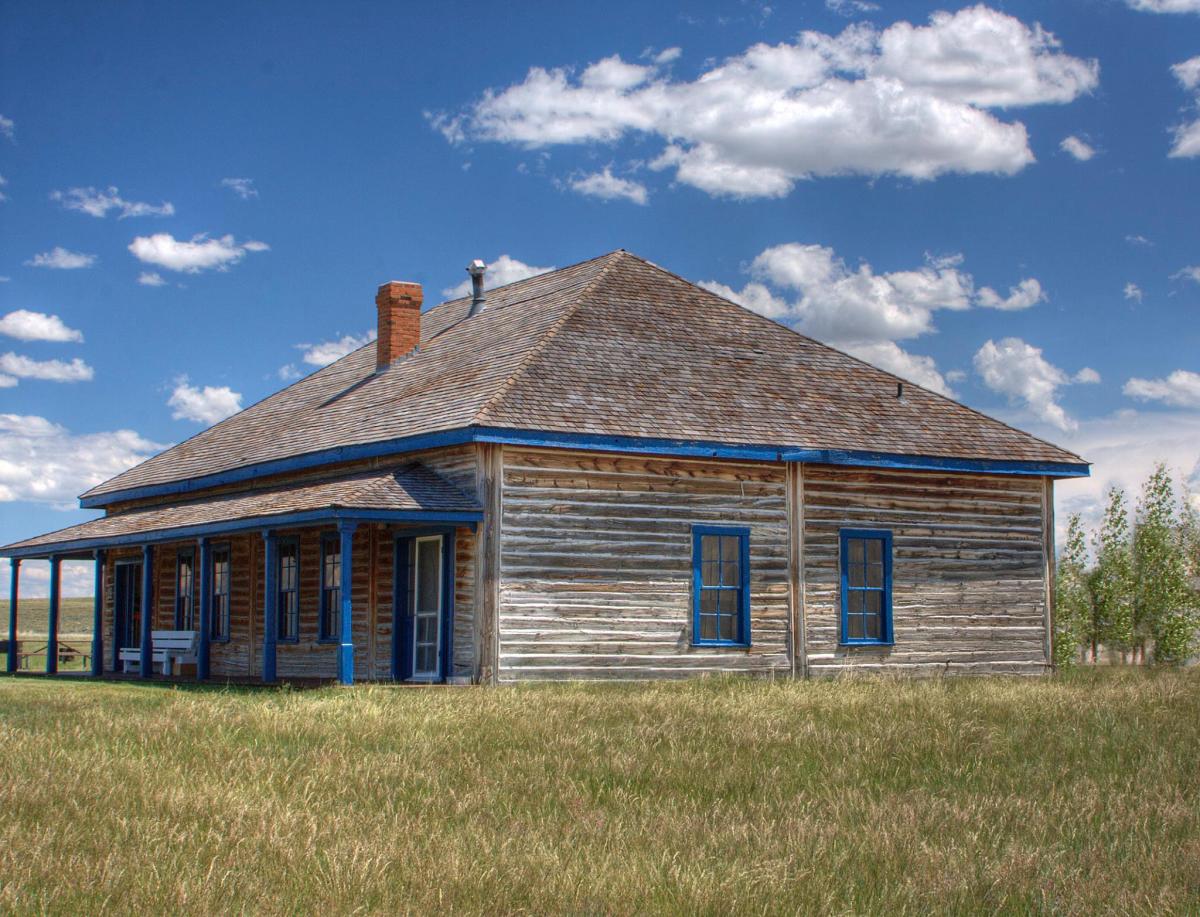 Photo: Fort Fetterman State Historic Site
Fort Fetterman 
Casper and its surrounding areas are a haven for history buffs, and a quick 50-minute drive from our city center is Fort Fetterman, established in 1867 on a bluff above the North Platte River and used frequently as a staging location for U.S. Army expeditions during the Indian Wars.
The fort is listed on the National Register of Historic Places and visitors can walk an interpretive trail to view the ruins of the fort's buildings, as well as attend a meteor shower viewing or check out their other events. There is also a restored officers' quarters and an ordinance warehouse that contain exhibits, artifacts and dioramas about the fort's history, Fetterman City and the area's Native American tribes.

From gorgeous geological anomalies to historical sites that let you directly experience the past in the present, there's no doubt that there are exciting, impressive experiences awaiting in an hour's radius from Casper, Wyoming. For even more things to do and see in Casper's surrounding areas, visit visitcasper.com or stop in and see us at 139 West 2nd Street, Suite 1B in downtown Casper.