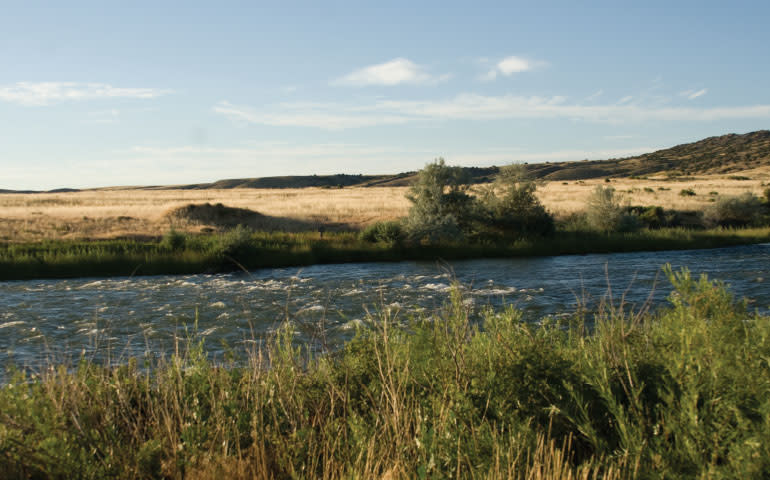 #1 Public Access
---
In 2007, the Bureau of Land Management (BLM) conducted a land swap with a private landowner which opened up public walk-in access points along the North Platte River near the already-established Trapper's Route access area. The access points are minimally marked so, if you don't know they exist, they are easy to miss. The nice part for anglers is that the walk-in areas give wade fishermen access to a very fertile half-mile of the North Platte River within the Blue Ribbon designated stretch that used to be private and unaccessible.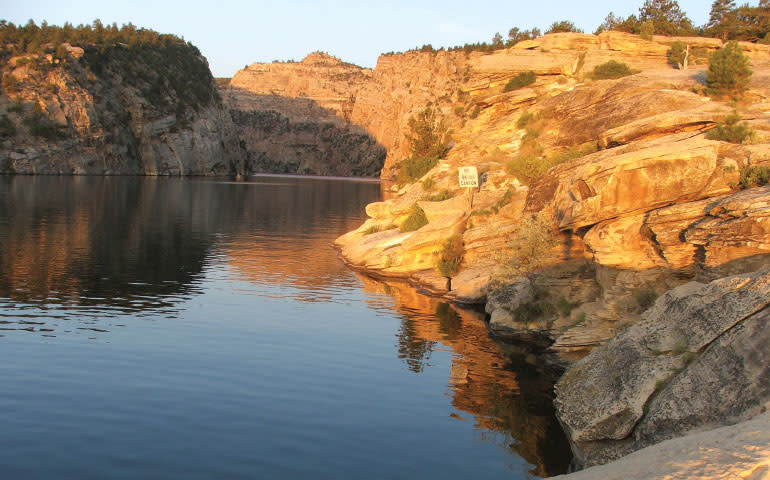 #2 Alcova Walleye
---
Walleye fishermen in the Casper area have traditionally chosen Pathfinder Reservoir (10 miles southwest of Alcova), Glendo Reservoir (60 miles southeast of Casper) or Boysen Reservoir(90 miles west of Casper) to drop their walleye jigs, bottom bouncers and crank bait. Alcova Reservoir (30 miles southwest of Casper) has always been known as a "play lake" for boaters, water skiers, jet skiers, and campers. While most people knew that Alcova supported a healthy trout population, many were surprised in 2010 when the Wyoming Game & Fish Department determined there may be a higher percentage of walleye in Alcova than in Pathfinder, Glendo and Boysen combined!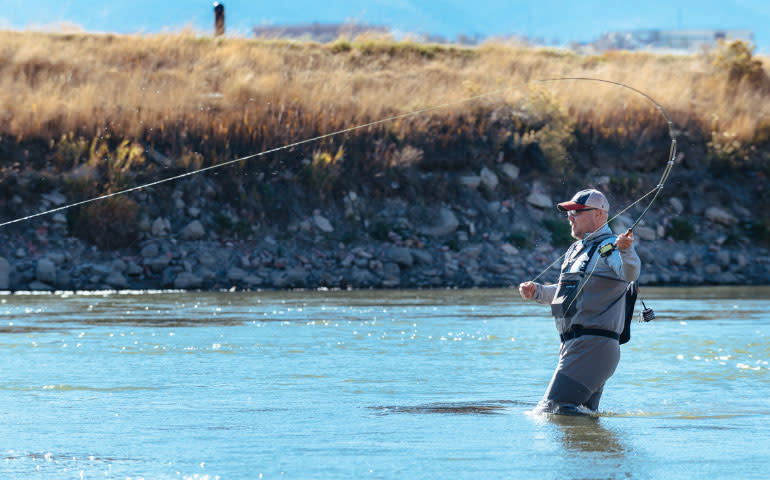 #3 Fish in the City
---
The stretch of the North Platte River from Grey Reef Dam to Casper is designated a blue ribbontrout stream. Most anglers know that. But, guess what? The quality trout fishing does not end when you reach the Casper city limits. Local fishermen regularly opt to fish in town because the fish habitat remains world-class, even though the scenery changes from the natural world to residences, businesses and a downtown skyline. Just step outside your hotel door and take the Platter River Parkway Trails to find the perfect spot for your cast. This system runs through downtown into more urban areas along the river, but with stops like the Platte River Whitewater Park, the National Historic Trails Interpretive Center and the North Platte River scenic overlook, you can spend a weekend wandering these paths with your fly rod in hand.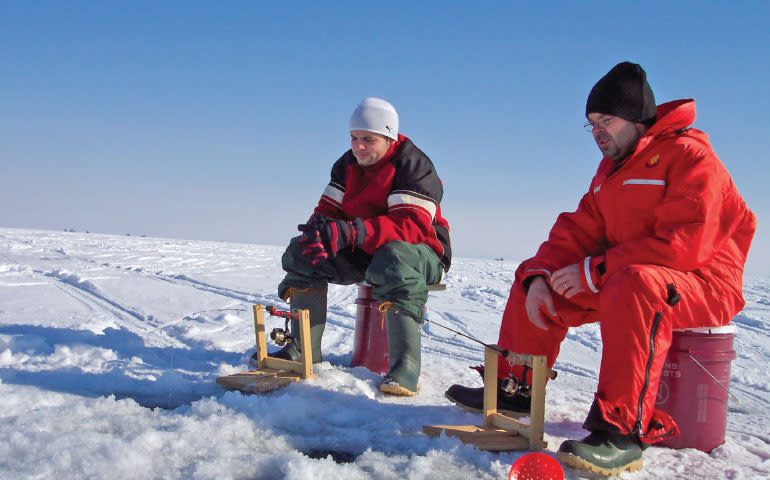 #4 Tournaments
---
With some of the nation's top fishing, we attract the best anglers and give them plenty of opportunities to test their mettle with fly fishing tournaments throughout the year. The Annual Two Fly Fishing tournaments in May challenges two-person teams to catch trophy fish. The Walleye Stampede throughout May and June features head-to-head brackets, team shoot-outs and thousands of dollars in prizes. Pack your jacket for the HAWG Ice Fishing Derby in January with more than $50,000 up for grabs.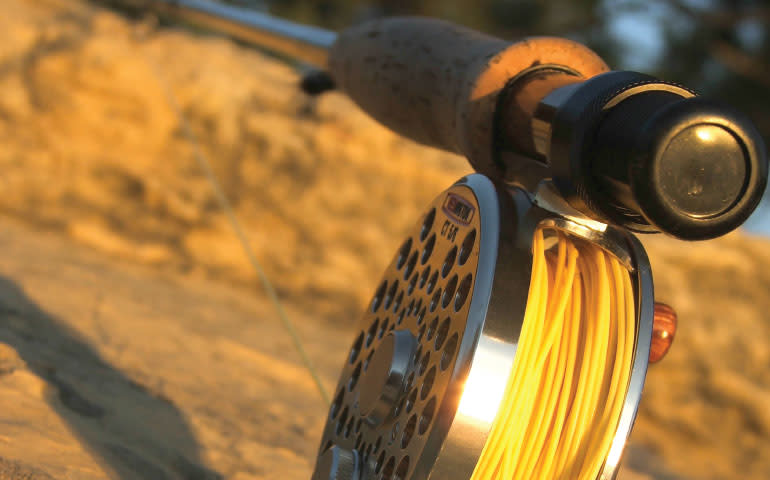 #5 Carp Fly Fishing
---
Attention carp fly fishermen! Most locals have not caught on to your emerging sport just yet! Many Wyoming fishermen believe that carp are "trash fish" and that fishing specifically for carp is an odd, foreign pastime reserved for waterways in Europe.
Lucky for you, the local guides understand and appreciate the technical aspects of this growing sport and offer specific fishing excursions for carp enthusiasts. The carp grow huge here and there isn't much competition from the locals, so contact one of the guide services that specializes in carp fishing now, before the locals realize how much fun it is!