It's no secret that the scenic, western beauty of Casper's landscapes create a playground for outdoor enthusiasts. With endless opportunities to experience the best that Wyoming has to offer — both inside and outside — we're here to help you find the best ways to enjoy the fall season in Casper.
Go For An Adventure At Fremont Canyon
Just short distance away from downtown Casper, you'll find one of the most stunning landscapes in the state: Fremont Canyon. Red and burnt orange canyon walls make the perfect complement to the season, Fremont Canyon is a must-visit for any visitor and outdoors enthusiast. Accessible from Alcova and Pathfinder reservoirs, Fremont Canyon is a popular sightseeing, fishing, boating and kayaking destination, it was also named the best. rock climbing area in the rockies by Outdoor Elevation Magazine. Alcova Marina and Resort has pontoon boats, kayaks, and stand-up paddleboards available to rent for excursions on the water and up the canyon.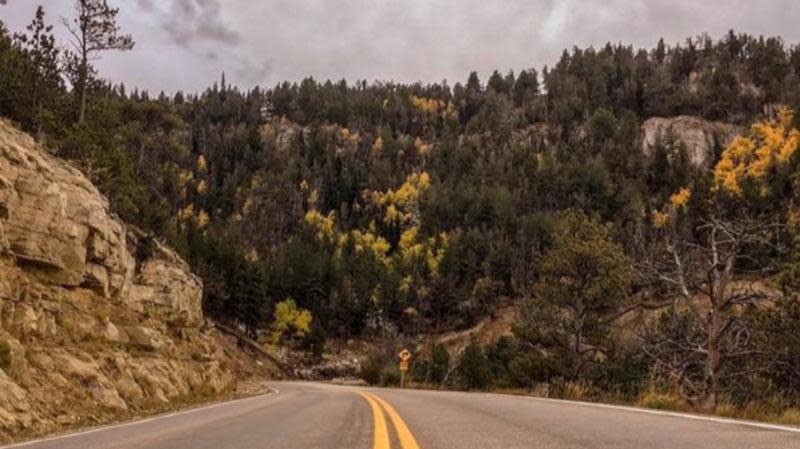 Take in the Colors on Casper Mountain
One of the best times to take a scenic drive through a mountain town is during the autumn. With cooler temperatures, fall is the perfect time to take a hike on the Bridle Trail or to Garden Creek Falls. But you don't even have to get out of the car to experience the magic of fall on Casper Mountain and the city below. Plan to see Lookout Point from Casper Mountain Road, where you can take in the spectacular sights of where the prairie meets the Rocky Mountains. Lookout Point also creates an incredible view at night, with the city aglow in lights. An old legend holds that the city was designed to resemble Wyoming's iconic bucking horse logo. Although Casper has long since outgrown the silhouette of earlier days, the nostalgia lives on and makes for a must-see experience.
Experience The Fall Activities At Green Acres
With a corn maze that changes every year, hay bale maze, petting farm, pumpkin cart rides and a corn pit, Green Acres screams fall. Spending the day at Green Acres is the perfect way to soak up a perfect autumn setting and have a quintessential fall experience. Kids will absolutely love the challenge of the corn maze and the pumpkin cart ride to the corn maze makes for a great fall date for any couple.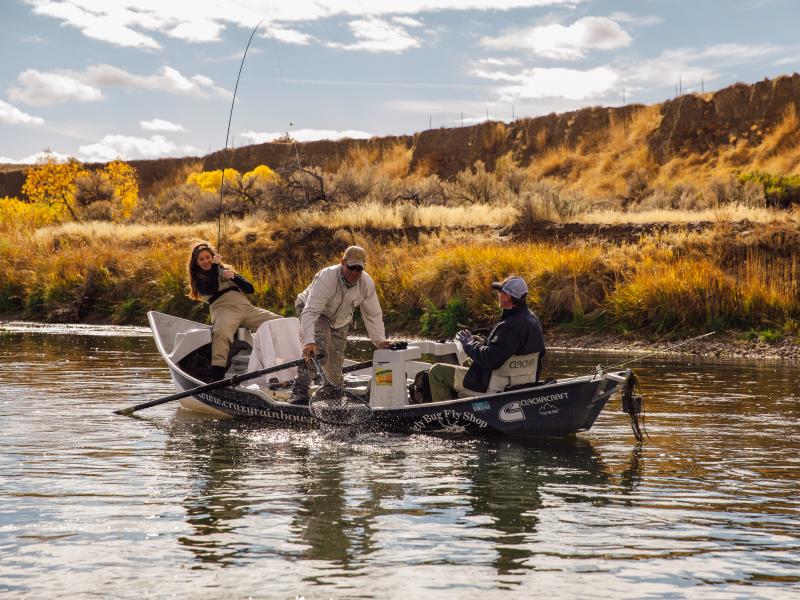 Catch A Trophy Trout On Our World-Class Waters
According to the Wyoming Game and Fish Department, not only does the fall season turn the North Platte River into an autumn wonderland, it also brings some of the best fishing opportunities. The cooler water temperatures means an increase in trout activity, especially near the shores of our reservoirs. Fishing statistics throughout the fall also shows higher catch rates at Pathfinder and Alcova reservoirs, which means the odds are in your favor to catch that trophy trout that you've been dreaming about all year long. 
Need more fall ideas? Reach out!